Tsitsipas and Azarenka reached the Australian Open semi-finals

Sign up to our free sport newsletter for all the latest news on everything from cycling to boxing
Sign up to our free sport email for all the latest news
Thanks for signing up to the
Sport email
Stefanos Tsitsipas and Jessica Pegula entered the second week of the Australian Open as the highest remaining seeds in the men's and women's draws, with the opportunity to win a first grand slam title beckoning. But as they stood as favourites to reach the final in their section, it turned out that was all they had in common. In Tuesday's quarter-finals the men's and women's third seeds had contrasting results against opponents of vastly different pedigree, which proved decisive in their efforts to counter the pressures of expectation.
On reflection, it is not much of a surprise that it was the two-time Australian Open champion Victoria Azarenka, rather than Jiri Lehecka – a player contesting in his first grand slam quarter-final – who toppled the odds in the night session on Rod Laver Arena. Tsitsipas marches on, his record in grand slam quarter-finals extending to a perfect 6-0. Pegula, meanwhile, has now lost all five matches she has played at this stage.
As experience proved decisive, it is now significant that there is no one in the women's tournament with as much as the 33-year-old Azarenka, who produced a vintage display to defeat Pegula 6-4 6-1. Ten years on from her last title in Melbourne, Azarenka has returned, resurgent, after overcoming anxiety and a fear of failing on the court to reach this stage again.
It came down to a plan that was executed to perfection, designed to confound Pegula and take away the American's own attacking weapons. Azarenka put Pegula on the back foot from the opening exchanges, taking a varied and unpredictable approach to dictate the rallies and move her opponent into uncomfortable positions. It disrupted Pegula's power and led to the opening break. Even as Pegula built some confidence by creating angles off the Azarenka serve, the momentum was harder to seize – just as the Belarusian had planned.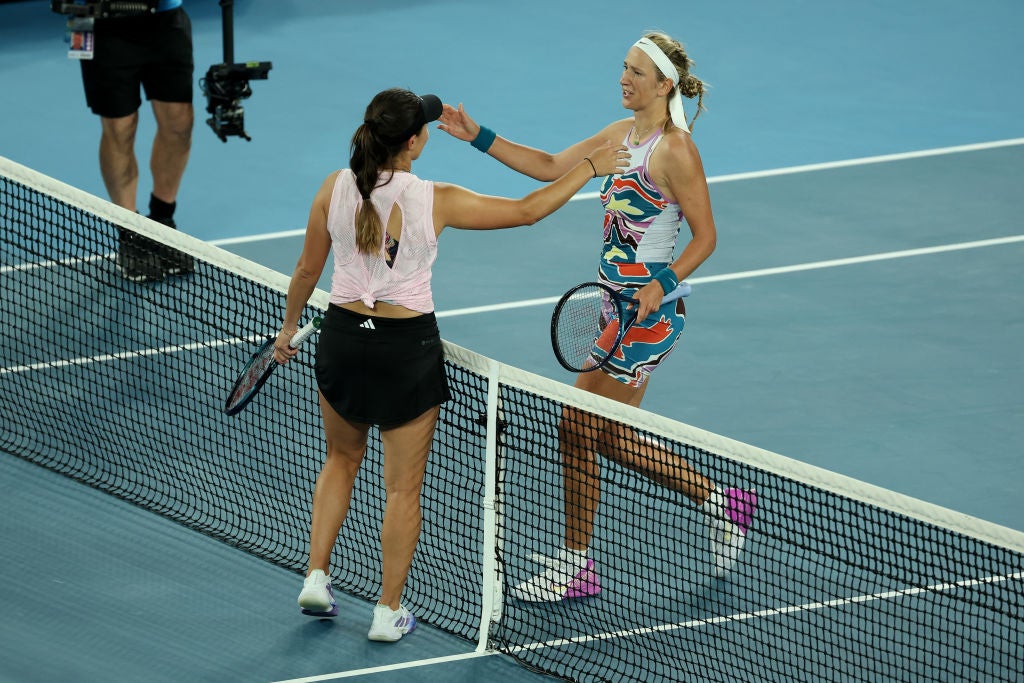 Azarenka, right, is on course to claim a third title in Melbourne after beating Pegula in straight sets
"Today I knew I have to play fast, I have to not give her an opportunity to step in," Azarenka said. "I have to mix it up because there's nobody better than Jess when hitting from the hip, she just doesn't miss. Even if it looks like crap, it's fine. It's the right way to do it."
Recommended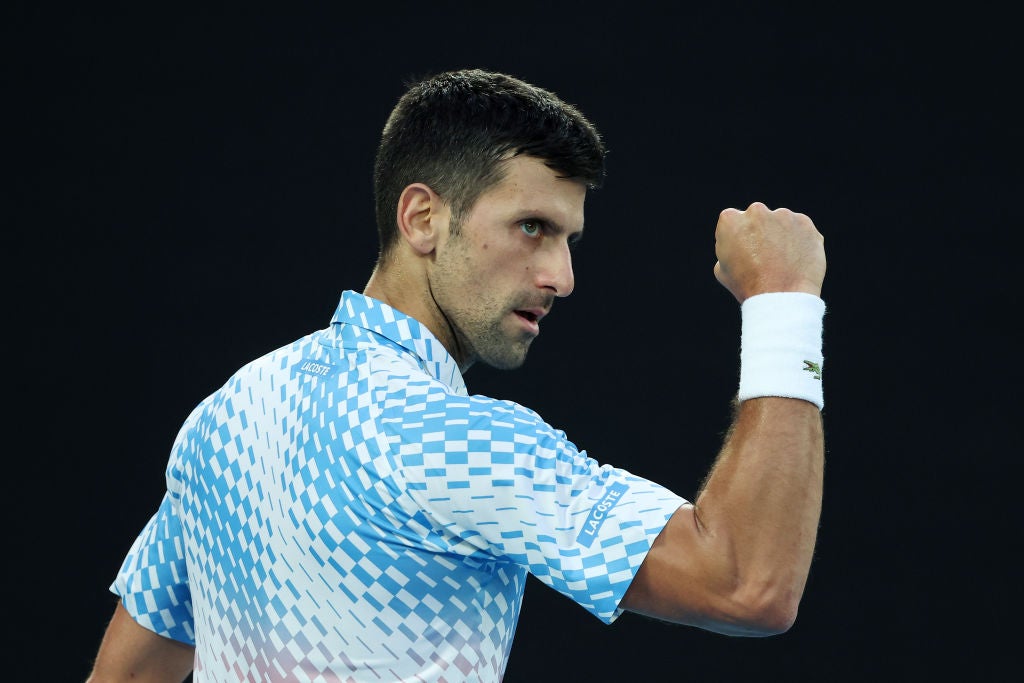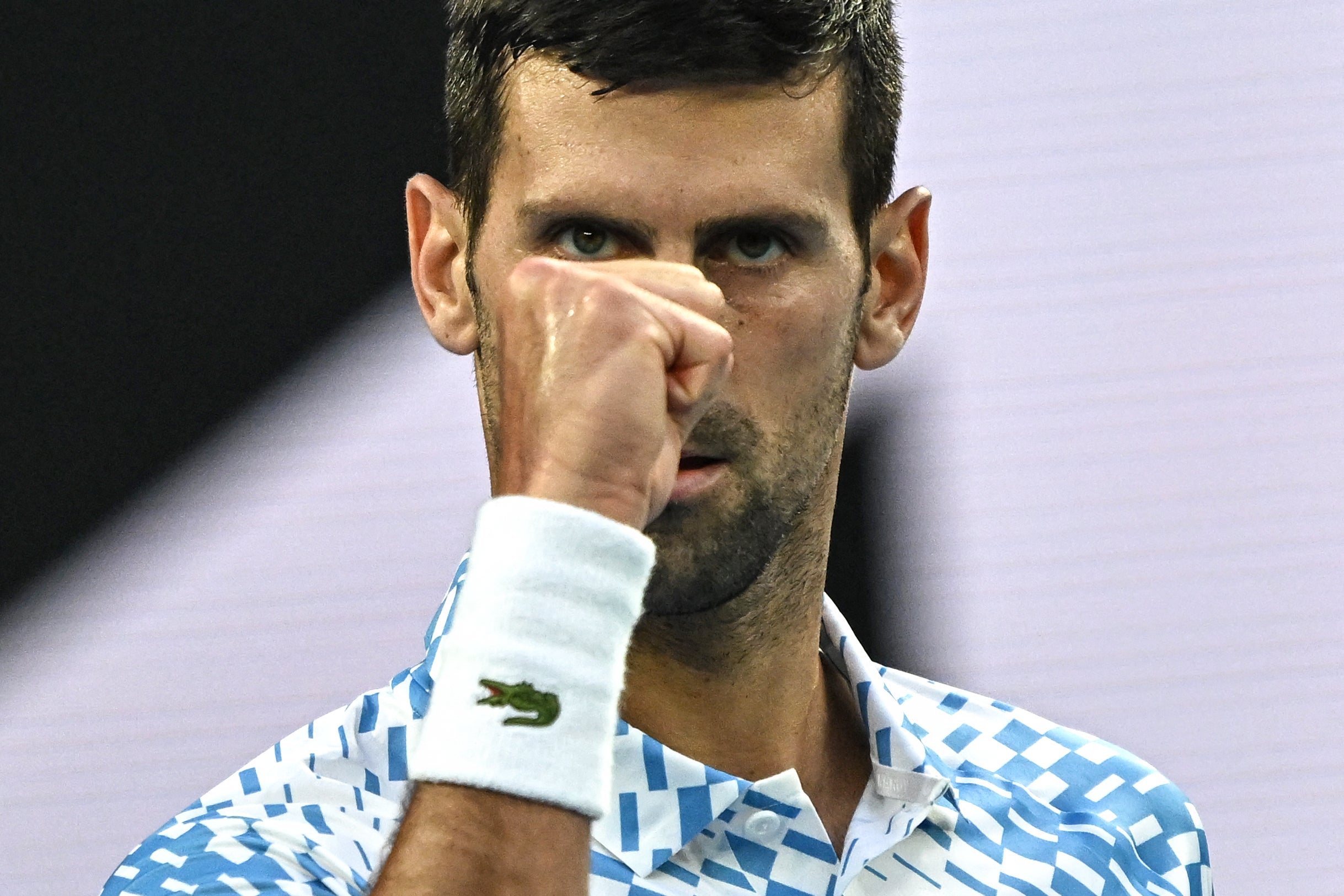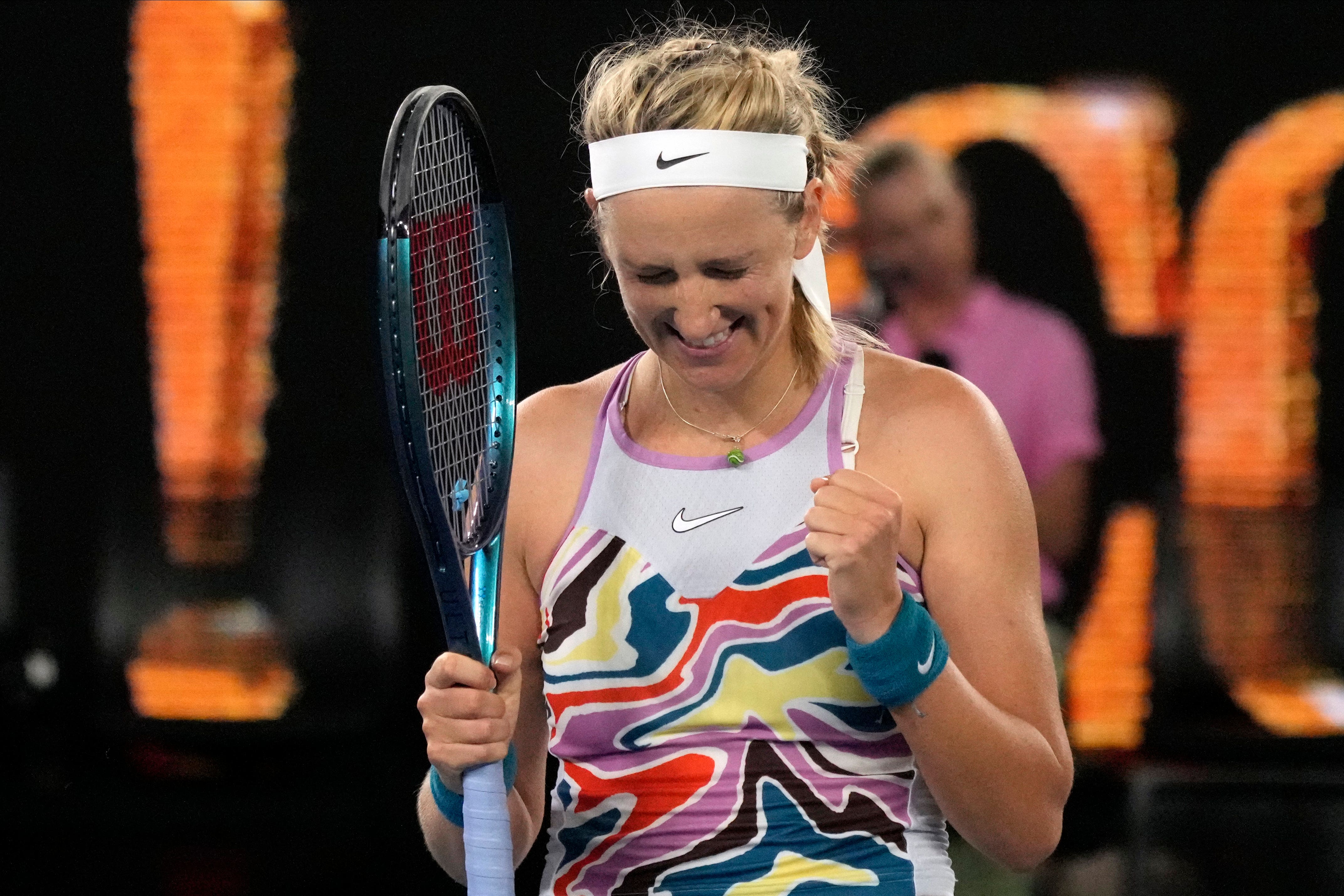 The opening set was the first Pegula had lost all tournament and her weary look was indicative of her struggle to find answers, as was a desperate drop shot smacked back by Azarenka for a winner. Pegula was well beaten by the end, as her bid to reach a first grand slam semi-final continues.
"She did exactly what she wanted to do," Pegula said. "She was just executing it pretty well tonight. Hitting the ball deep, taking it early, changing the direction on the ball, doing things that I usually like to do to people. Just made it tough for me to feel like I could really pressure her. Felt like she was pressuring me constantly the whole time."
Elena Rybakina, the Wimbledon champion, is next for Azarenka in the semi-finals, in a meeting of the only two grand slam winners in the draw.
Tsitsipas will play Karen Khachanov, after the Greek produced on the big moments to defeat the challenge of the 21-year-old Czech Lehecka 6-3 7-6 6-4. In what was a close match. Tsitsipas saved all eight of the break points he faced across just two key games in the second and third sets, while raising his level impressively in the tiebreak. Asked afterwards how he quelled any late fightback from Lehecka, Tsitsipas replied that it was down to "experience".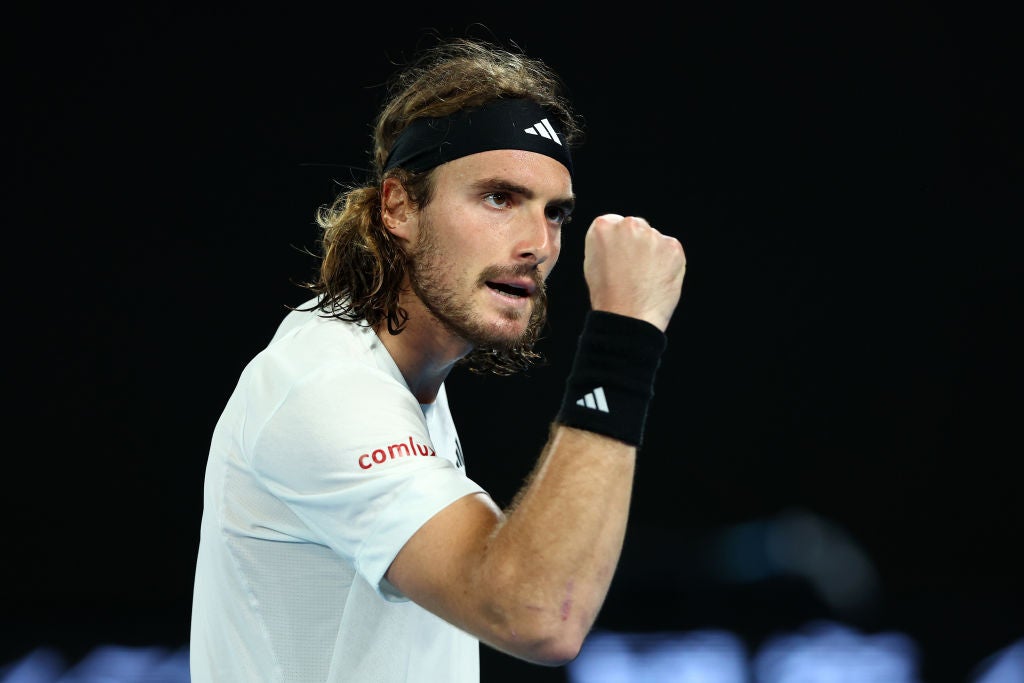 Tsitsipas extended his record in grand slam quarter-finals to six victories and no defeats
Tsitsipas is only three years older than Lehecka but it is hard to argue against his point. In what was Lehecka's first match on Rod Laver Arena, he dropped his serve in his first game and Tsitsipas closed it out comfortably from there. The 24-year-old backed up his big serve by covering the net and exploiting Lehecka's hesitant positioning.
Lehecka has a bright future, he had defeated Cameron Norrie and Felix Auger-Aliassime to reach this stage, but there was always the sense that Tsitsipas knew when to step it up. The third seed did so to save five break points early in the second set, and then again to win the tiebreak 7-2 as Tsitsipas reached an impressive level. Even as Lehecka looked to have worked out how to hit deeper and heavier to the Tsitsipas forehand, the Greek sensed his opportunity to take the match away.
Recommended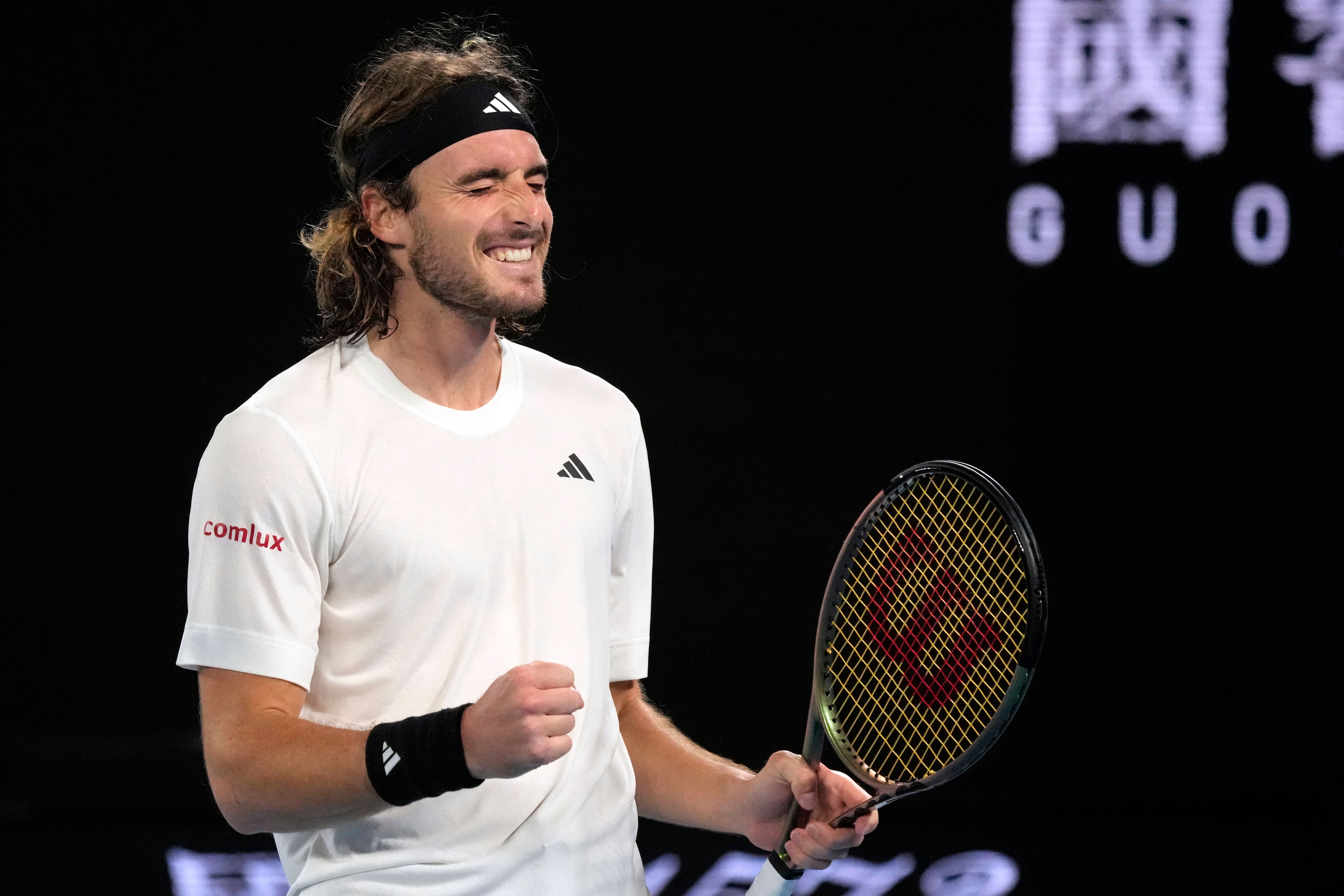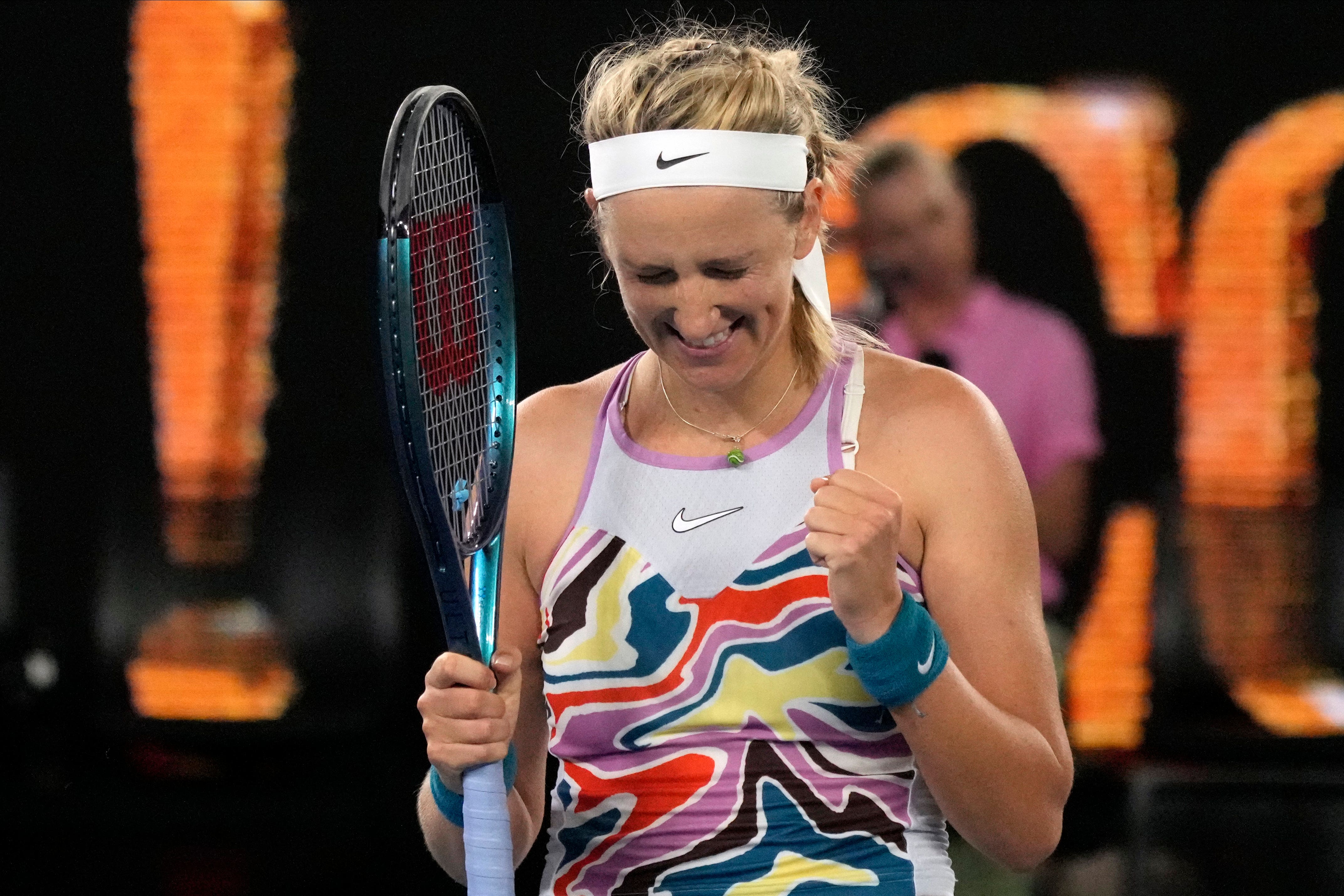 In doing so, he is through to his third straight semi-final in Melbourne. There is no Daniil Medvedev to knock him out this time, or Rafael Nadal. Novak Djokovic is on the other half of the draw and it is only the nine-time champion who has looked as impressive as Tsitsipas so far. "I'm feeling great with my tennis," he said. "I don't think I felt so good in a long time. I've said it, I'm a different player, playing different. My mentality is different."
There is an opportunity now to take the next step.
Source: Read Full Article