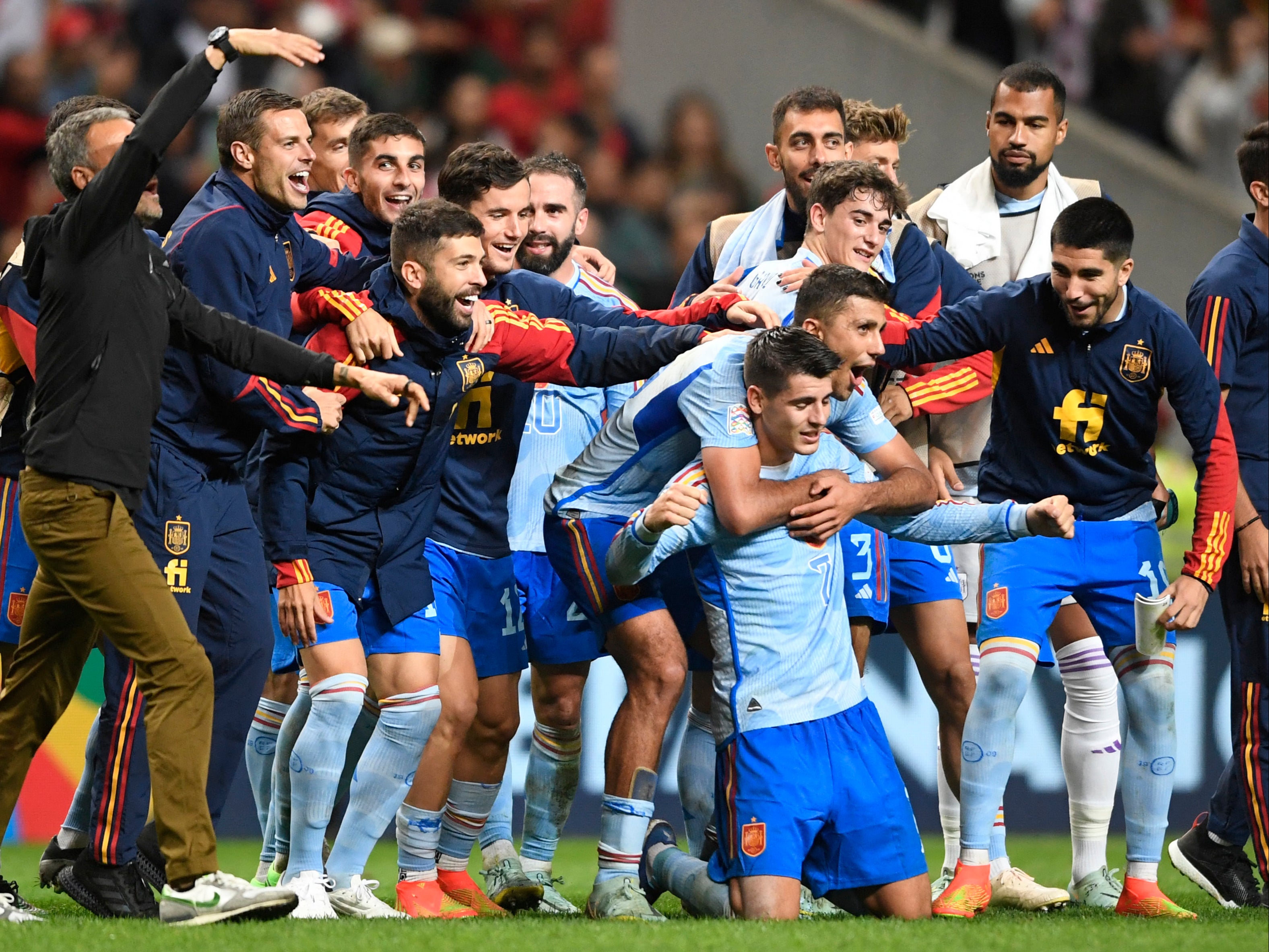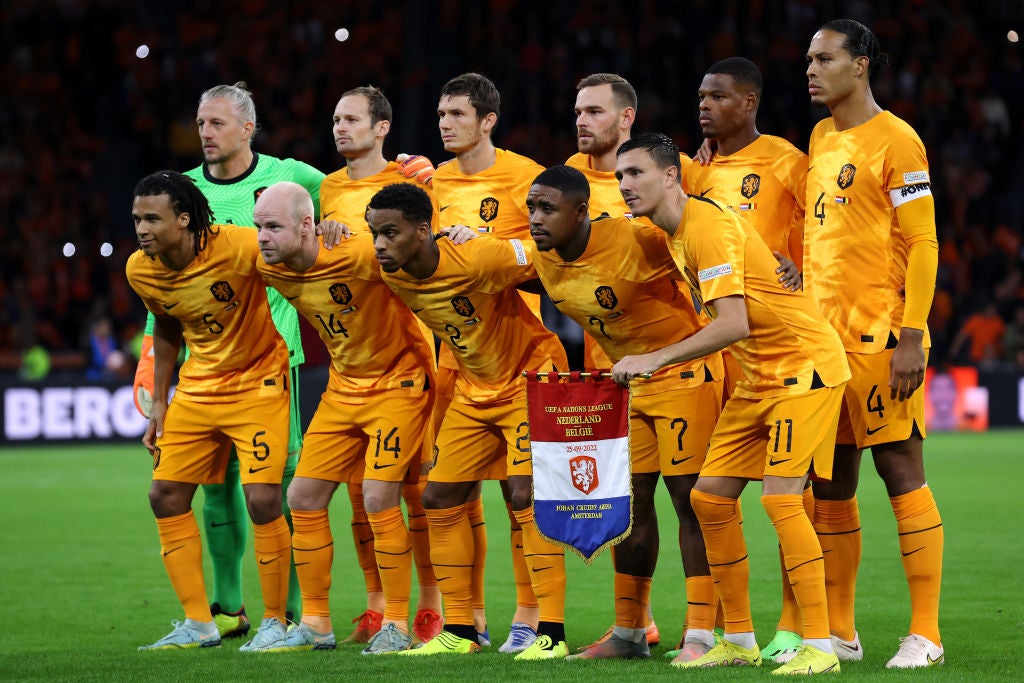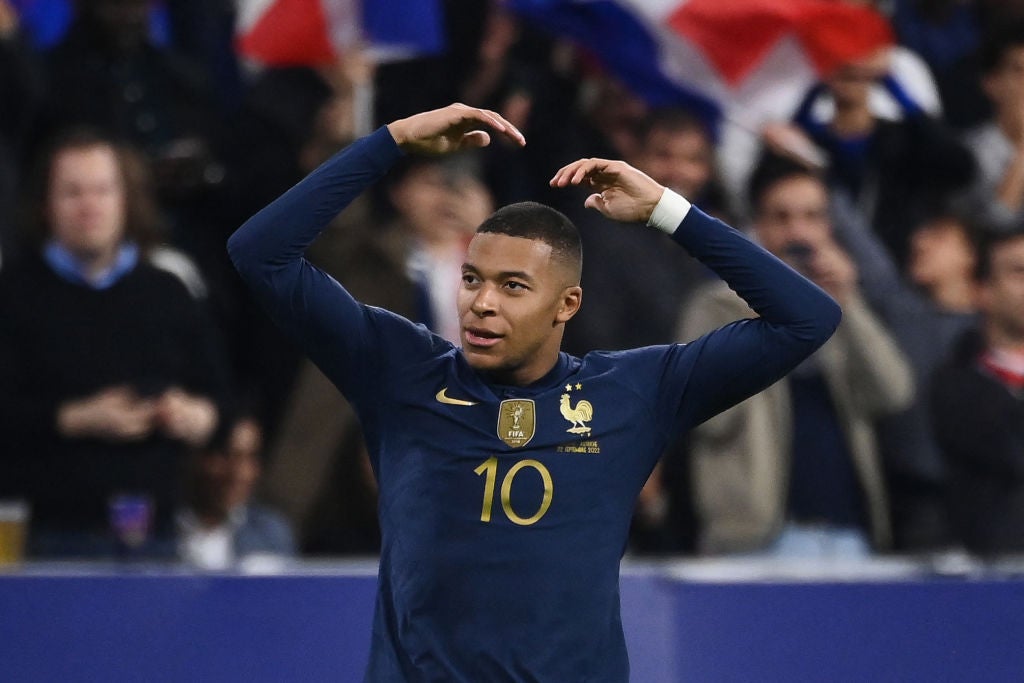 You can get daily World Cup updates direct to your phone throughout the tournament by joining our World Cup channel.
England squad numbers for World Cup 2022: Jude Bellingham handed No.22 shirt
England have confirmed the squad numbers for the 26 players selected last week by Gareth Southgate for the World Cup.
The Three Lions head to Qatar with the entire group as fit as expected, after weekend fears over James Maddison were quickly extinguished.
Most of the selections are as expected and, while squad numbers don't always offer much clue in who will start, the notable and obvious choices see Jordan Pickford remain as No1 and captain Harry Kane wearing his familiar No9 shirt. Kyle Walker, Declan Rice and Raheem Sterling are among the others to keep the same number they wore at Euro 2020.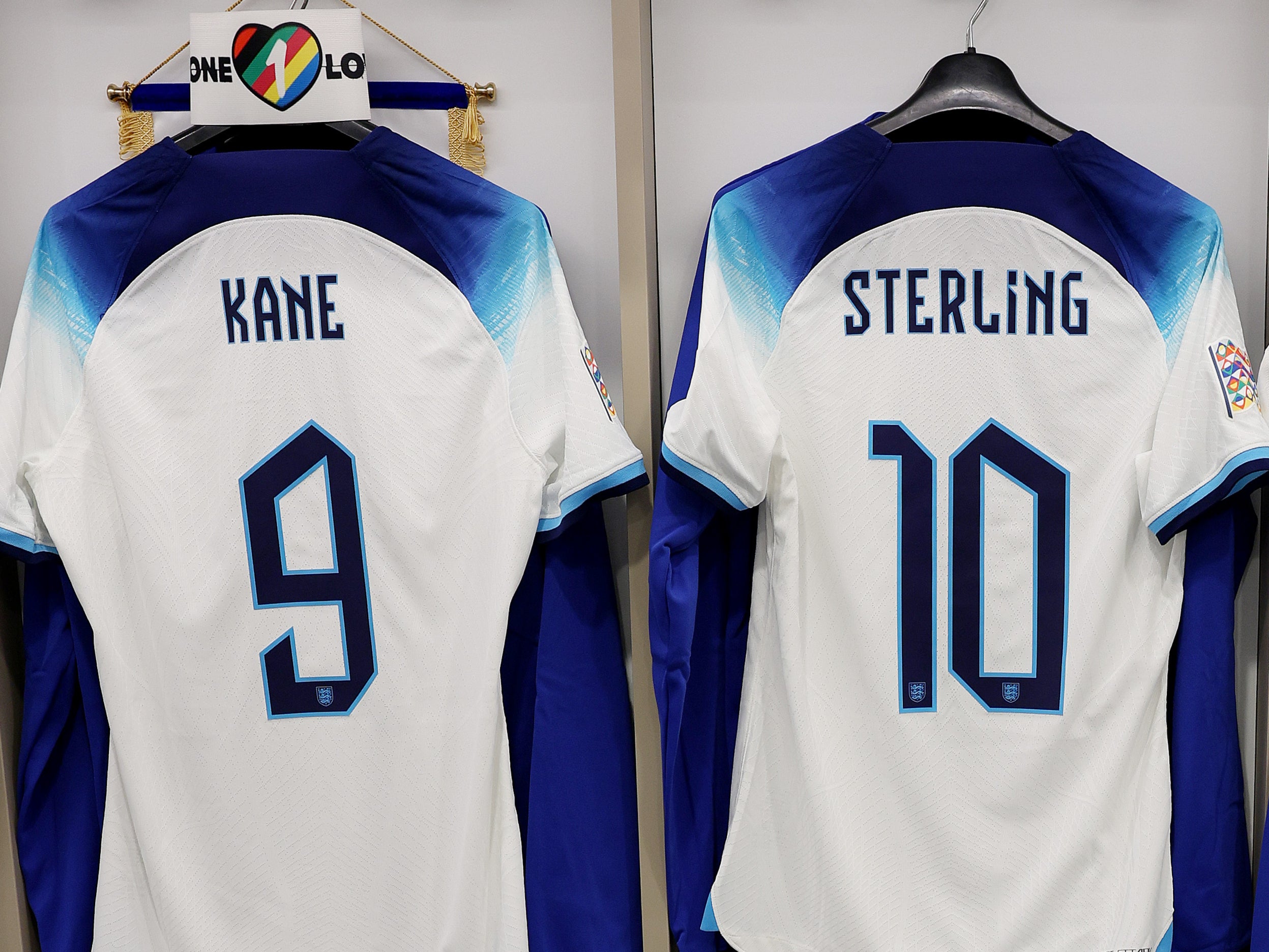 England confirm World Cup squad numbers as Bellingham handed No.22
Harry Kane will captain the team wearing the Three Lions' No9 jersey
England warned against underestimating Iran in World Cup opener
England cannot afford to underestimate Iran when they bid to get their World Cup campaign up and running in Qatar, according to former defender Paul Parker.
Gareth Southgate's men open the Group B schedule at the Khalifa International Stadium in Al Rayyan on November 21 and then play the United States before meeting Wales.
The build-up to a first winter World Cup has lacked the usual frenzy which precedes a summer showpiece tournament and England arrive in Qatar without a win in six matches following relegation from the top tier of the Nations League.
Nevertheless, there will be an expectation England should still have enough to see off the challenge of Iran, who are 20th in the Fifa rankings.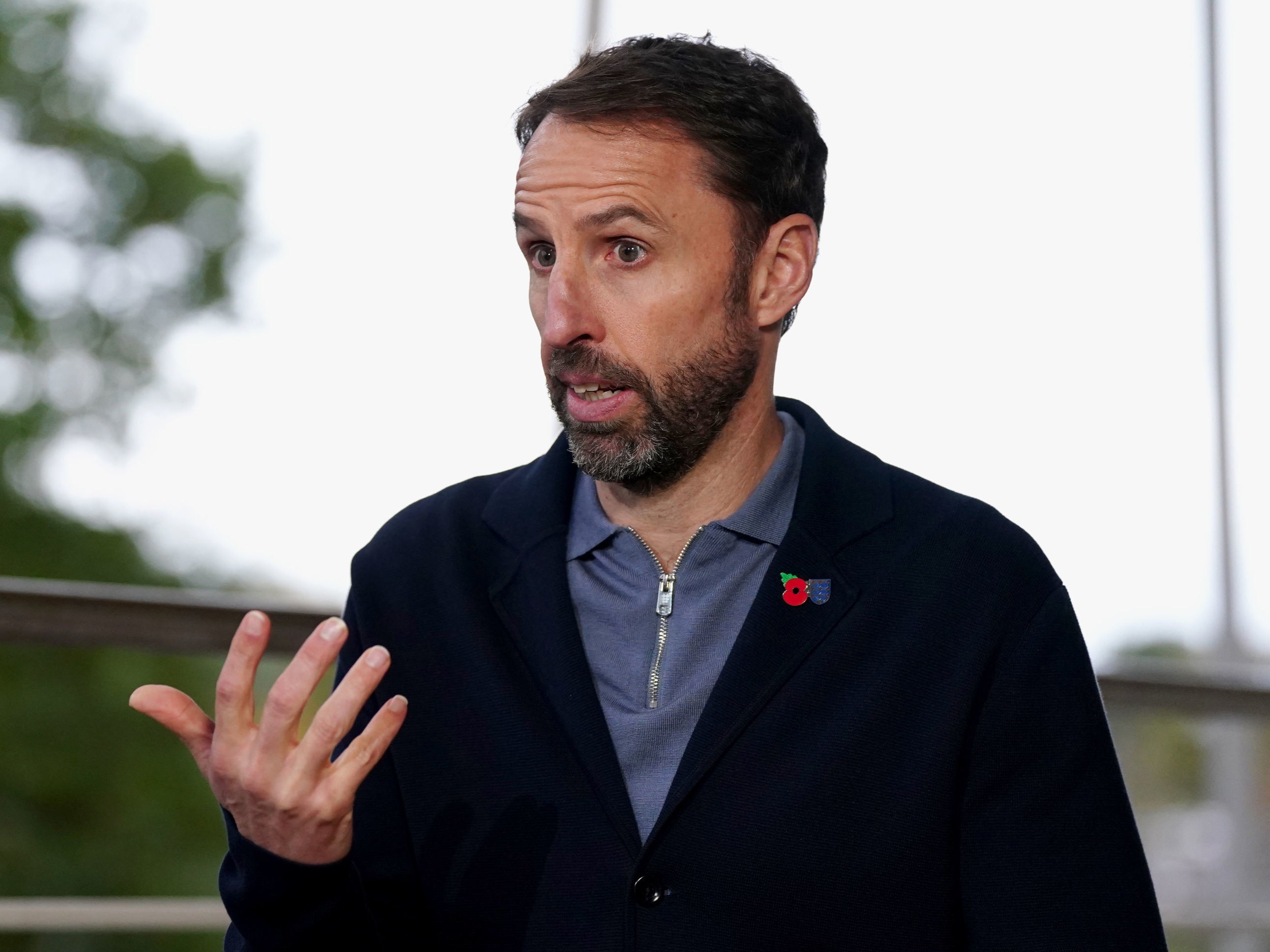 England warned against underestimating Iran in World Cup opener
The Three Lions – without a win in six matches – kick off their tournament against the world's 20th ranked team
World Cup 2022 kits: Every shirt ranked and rated
The Qatar World Cup is nearly upon us, and that means an array of delightful/grotesque international football shirts for us to enjoy/convulse over.
What do we think of Portugal's bold diagonal stripe? Who has picked a mesmerising shade of red? Why have Argentina dressed like they need 144 off 20 overs? Is that… is that Jafar? Please do share your opinions in the comments below.
Here are the World Cup 2022 kits, ranked and rated from worst to best: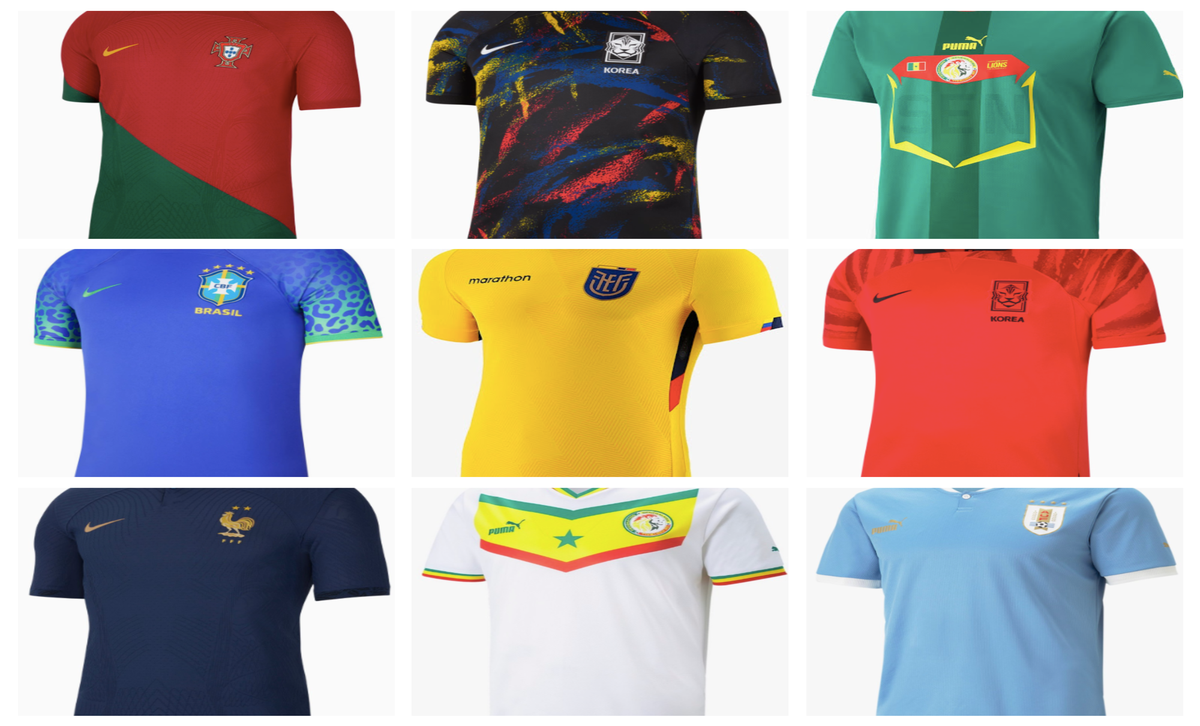 World Cup 2022 kits: Every shirt ranked and rated
A needlessly detailed look at the World Cup attire on show in Qatar this winter
Randal Kolo Muani named as Christophere Nkunku's replacement for France
After the injury blow to Christophere Nkunku, Didier Deschamps has moved quickly to call up the Leipzig forward's replacement.
Randal Kolo Muani is in, with the Eintracht Frankfurt star scoring eight goals this season.
With Karim Benzema struggling to be ready for the group stages, France are lacking a cutting edge up top.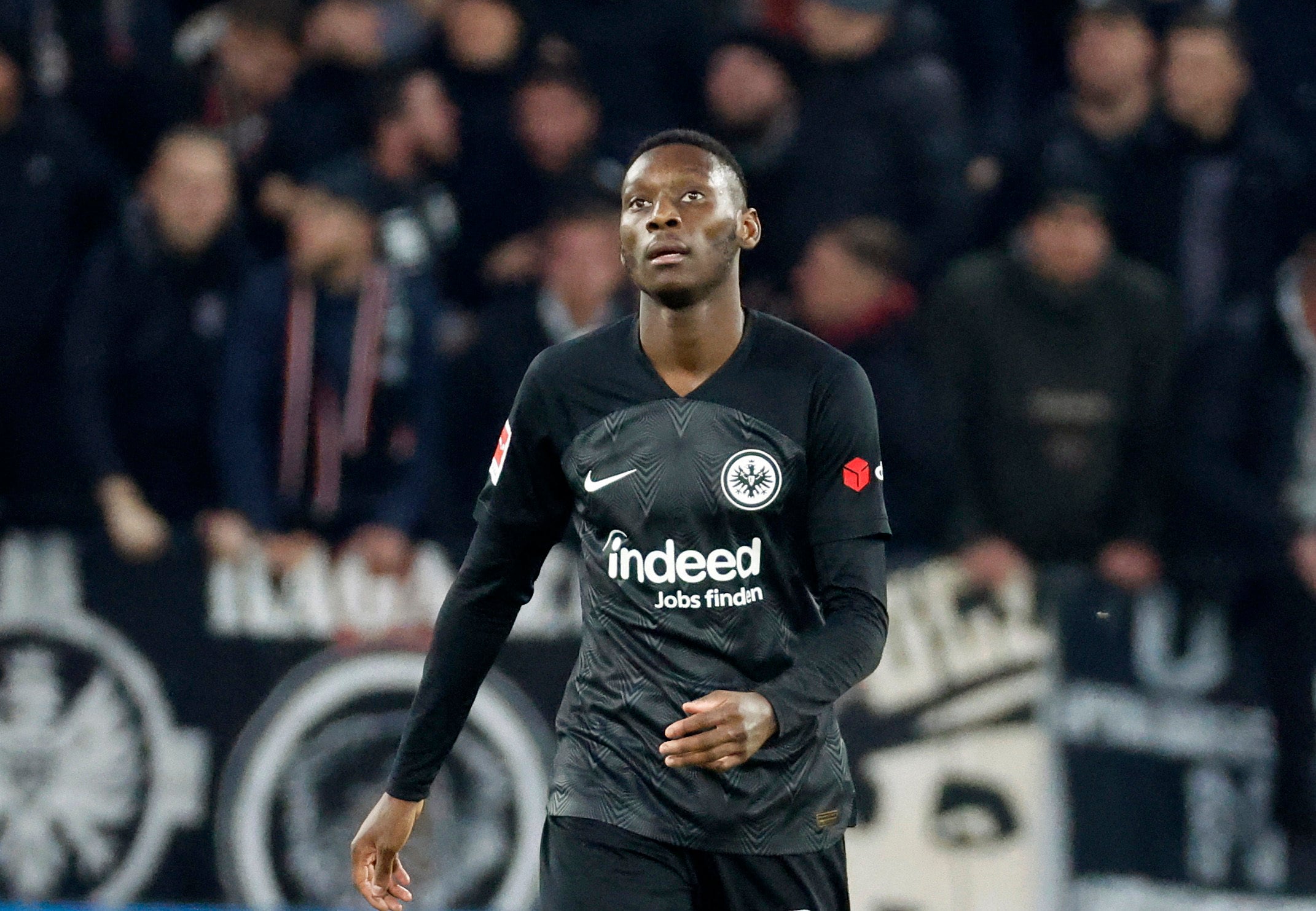 Virgil van Dijk not expecting to play former Liverpool teammate Sadio Mane at World Cup
Netherlands captain Virgil van Dijk admits he feels for former Liverpool teammate Sadio Mane in his battle to be fit for the World Cup.
The Dutch face Senegal in their opening group match on Monday but Van Dijk does not expect to see Mane, who left Anfield for Bayern Munich in the summer, lining up against him as the forward is doubtful with an injury to his right fibula.
Van Dijk knows all about missing major tournaments with injury as a torn anterior cruciate ligament ruled him out of the Covid-delayed Euro 2020.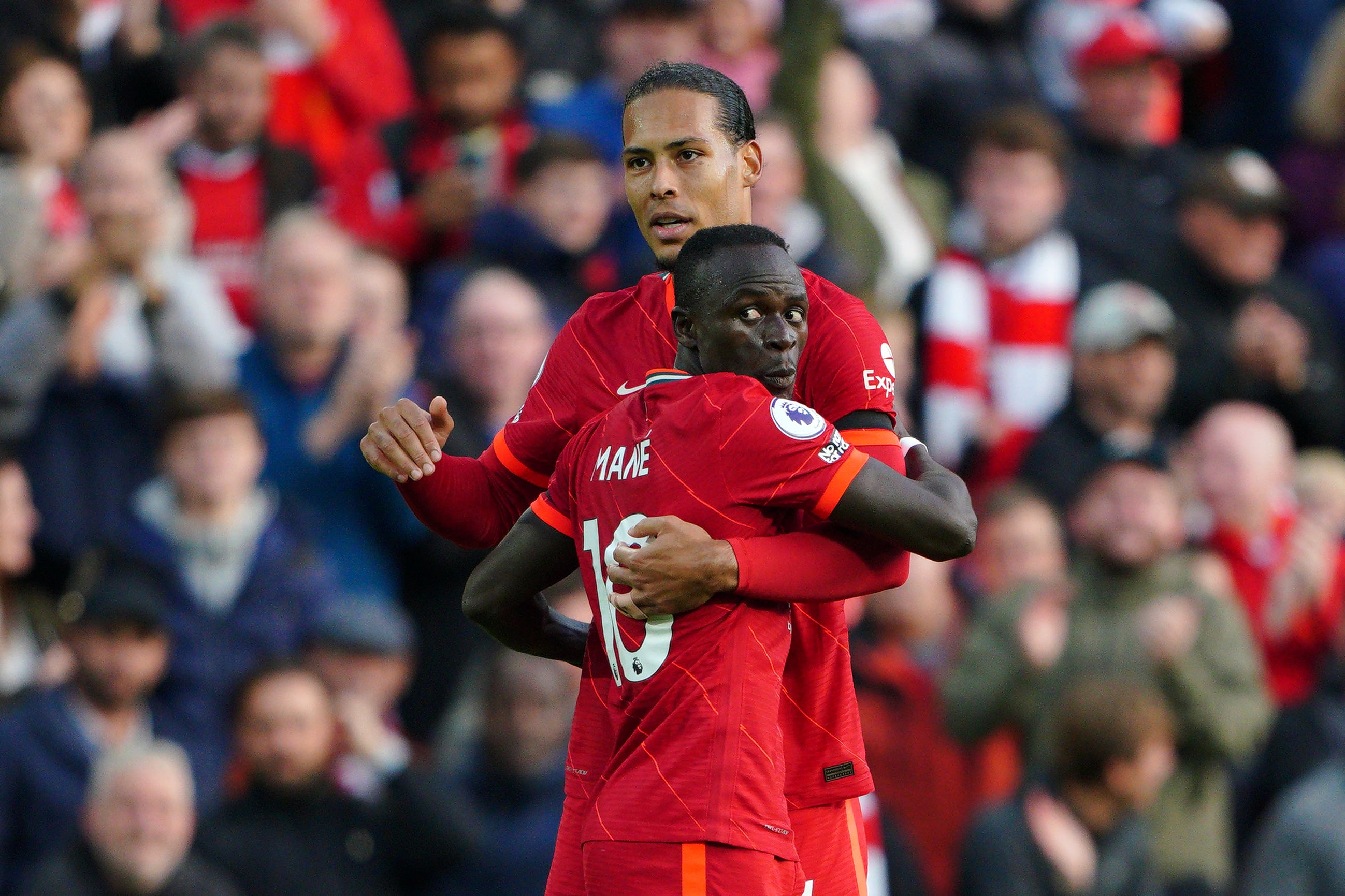 Virgil van Dijk not expecting to play former teammate Sadio Mane at World Cup
Van Dijk's Dutch face Mane's Senegal in their opening group match on Monday
Callum Wilson 'over the moon' about England recall for World Cup
Callum Wilson hailed the timing of his return to form with Newcastle United as he flew out with England for the World Cup following his first call-up in three years.
The 30-year-old earned something of a surprise recall for Gareth Southgate's World Cup squad, beating the likes of Dominic Calvert-Lewin, Ivan Toney and Tammy Abraham for a spot in the 26-man group.
Wilson has hit six goals in 11 Premier League starts for Newcastle this season, with Eddie Howe's Magpies sitting third in the table heading into the break for the first winter World Cup.
Asked about his first England involvement since November 2019, he replied: "Life is all about timing. I have had three years away…now going into the World Cup there's great opportunities there in front of us as players to go and make history. For us, that's the drive and motivation.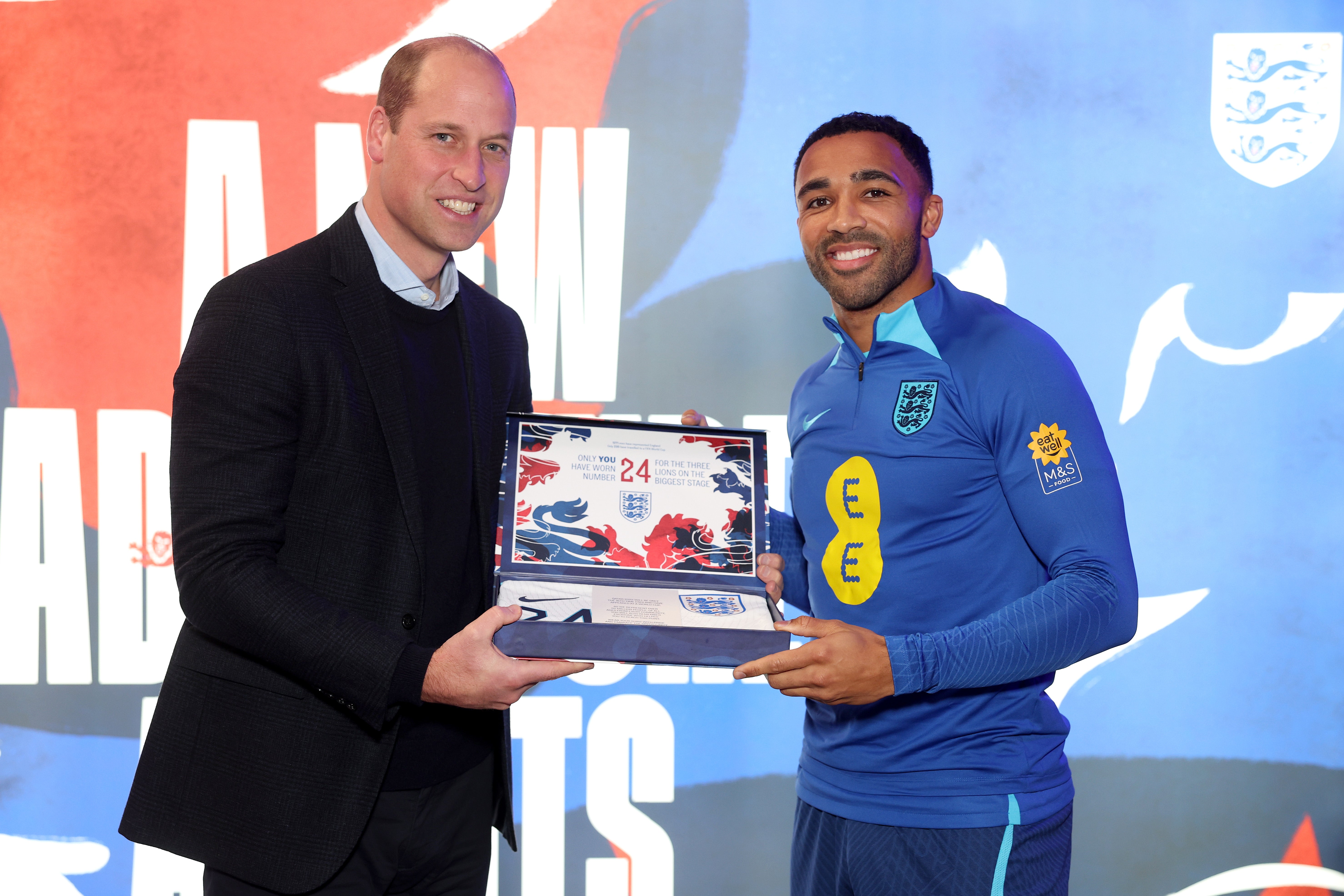 Callum Wilson 'over the moon' about England recall for World Cup
The Newcastle striker last played for his country in 2019
Nick Pope: I never thought I was good enough to dream of World Cup
Nick Pope admits he did not dream of going to a World Cup as a child because he never believed he was good enough.
Now he is heading for the second of his career in the form of his life and hoping to play a part in ending England's quest for another major honour.
The 30-year-old Newcastle United goalkeeper travelled to Russia four years ago as Gareth Southgate's number three, but while Jordan Pickford seemingly remains the man in possession, Pope's contribution to his club's unlikely surge into the Premier League's upper reaches has simply enhanced his reputation.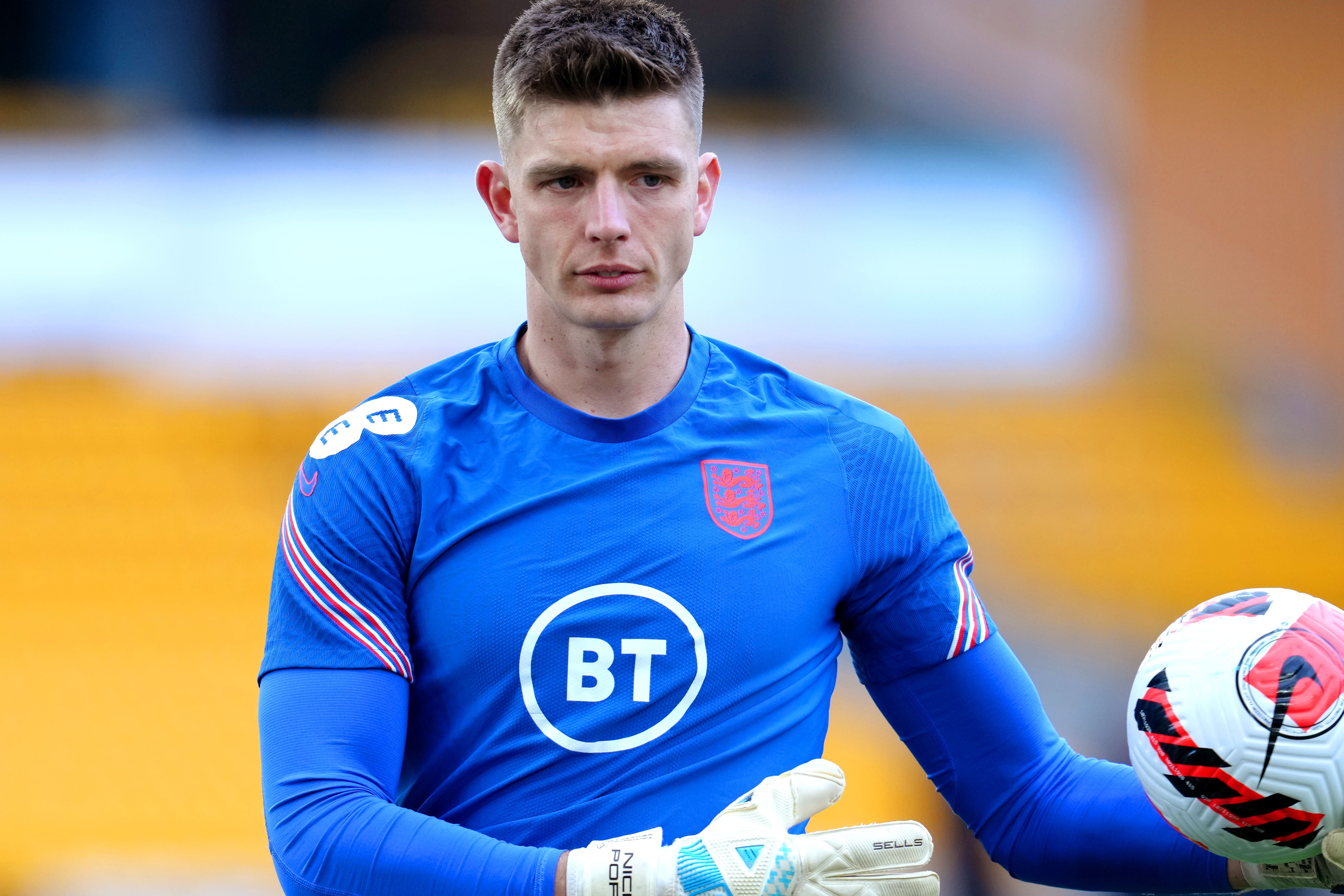 Nick Pope: I never thought I was good enough to dream of World Cup
The 30-year-old goalkeeper is in the form of his life with Newcastle
'A new era of football': Why the Qatar World Cup may see an erosion of national styles
Over the last few months, Gareth Southgate has been immersing himself in more information than any England manager has ever had going into a World Cup. The breadth is remarkable. Zooming out, there are all of the models and handbooks, that basically distill thousands of minutes of football to tell managers "how World Cups are won". Zooming in, there are all the individual analyses of each team.
Some elements stand out across so much information. One is that virtually every side at this World Cup counter-presses.
"It's become a common trend across all teams," says Dr David Adams, the Welsh FA's Chief Football Officer. "Even the lower-ranked teams don't just drop into a defensive block when they lose the ball any more. That's an idea, from Pep Guardiola and Jurgen Klopp, that has gone across all of the football ecosystem."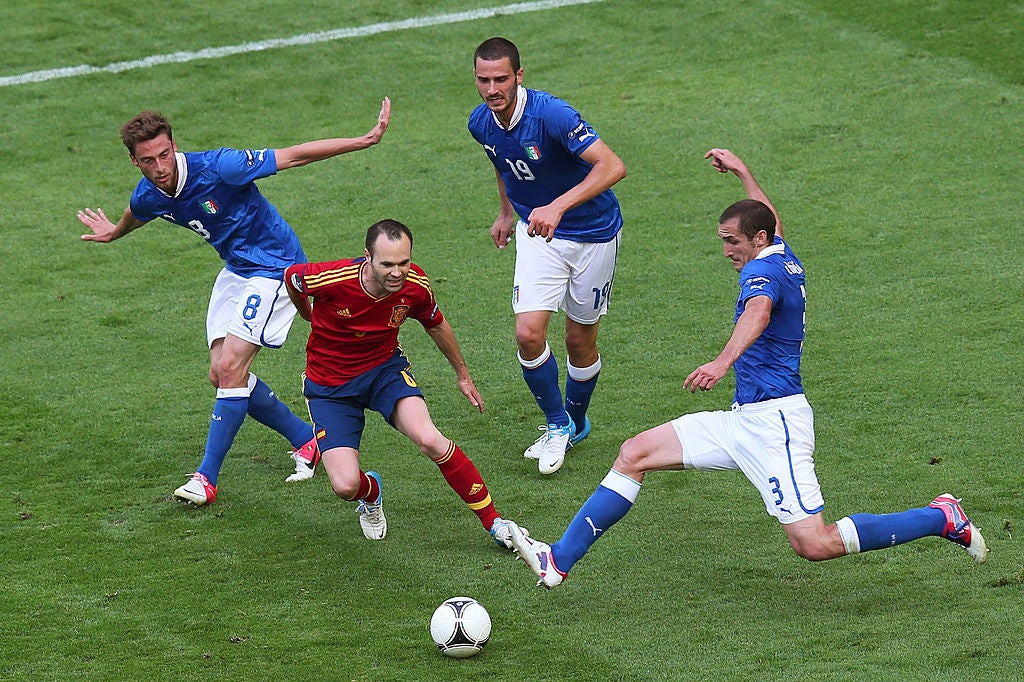 'A new era of football': How the World Cup may see an erosion of national styles
From Brazilian expressionism and Dutch 'Total Football' to Balkan playmakers and Italian defenders, distinctive national styles have been one of the World Cup's traditional joys – but, as Miguel Delaney writes, for how much longer?
Saman Ghoddos on Iran, the World Cup and 'playing for the people'
Saman Ghoddos visibly considers his words, but he has clearly thought about what he is going to say. The Brentford forward does not want to stay silent on an issue of such importance. The stakes for Ghoddos, however, are much greater than just offering a statement on Qatar's issues in the way most other World Cup players might.
The 29-year-old knows he is going to be asked about the political strife in Iran, where the state security forces have killed hundreds in shutting down nationwide protests over the death of Mahsa Amini, who was beaten in police custody after allegedly breaking rules on mandatory head coverings. He has agreed to an interview because of it, though, and shows considerable courage with his comments.
"Everybody wants to see a change," Ghoddos says. "It's a change that is very easy. What the people want is nothing special. It's just freedom and I don't want to say 'Yeah, go fight for it' because I don't think violence is the right way. But something has to change and this has been going on for too long."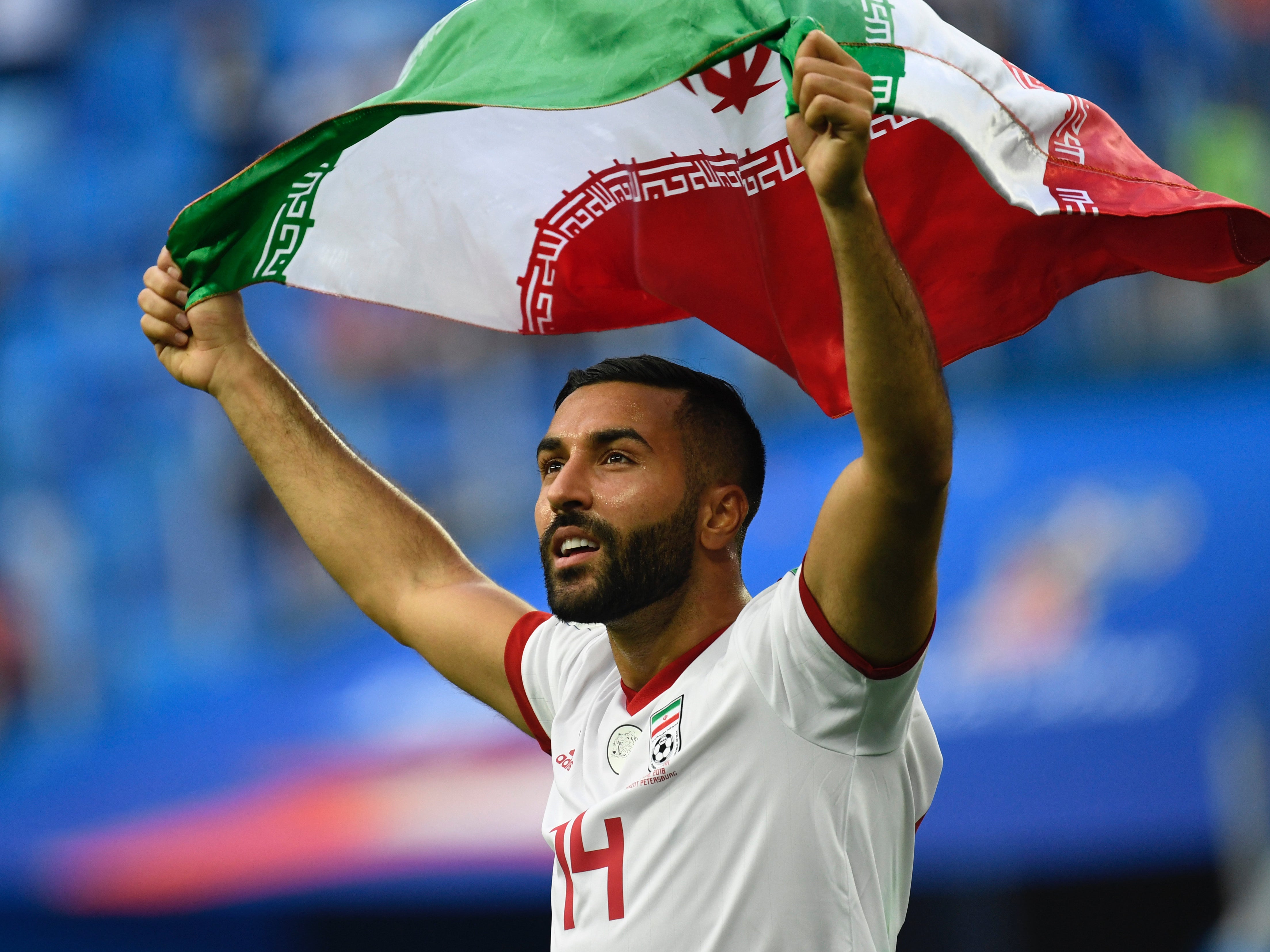 Saman Ghoddos on Iran, the World Cup and 'playing for the people'
The Brentford forward heads to Qatar with his country with a worrying backdrop of political strife and protest back home
England greeted by excited fans on arrival at World Cup in Qatar
Gareth Southgate waved at excited fans as England arrived at their World Cup base to ramp up their quest for Qatar glory.
Having finished runners-up at last summer's European Championship on the back of reaching the semi-finals in Russia four years ago, the Three Lions are among the favourites to triumph in the Middle East.
Southgate's 26-man squad linked up at St George's Park on Monday fresh from the Premier League pausing and followed a whirlwind day of duties by jetting off to Qatar on Tuesday.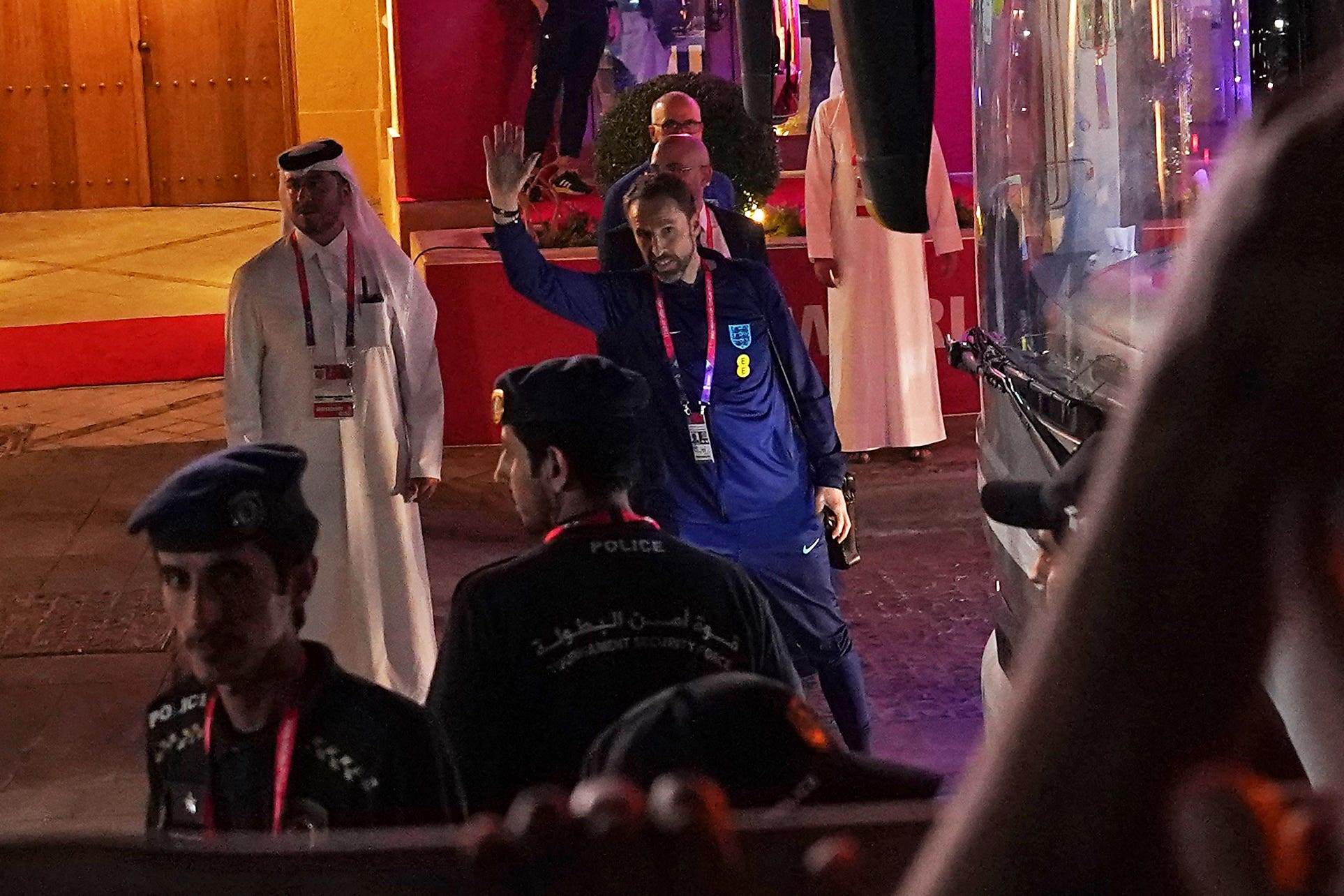 England greeted by excited fans on arrival at World Cup in Qatar
Manager Gareth Southgate waved to the assembled crowd outside the Souq Al Wakra Hotel
Register for free to continue reading
Registration is a free and easy way to support our truly independent journalism
By registering, you will also enjoy limited access to Premium articles, exclusive newsletters, commenting, and virtual events with our leading journalists
{{#verifyErrors}} {{message}} {{/verifyErrors}} {{^verifyErrors}} {{message}} {{/verifyErrors}}
By clicking 'Create my account' you confirm that your data has been entered correctly and you have read and agree to our Terms of use, Cookie policy and Privacy notice.
This site is protected by reCAPTCHA and the Google Privacy policy and Terms of service apply.
Already have an account? sign in
By clicking 'Register' you confirm that your data has been entered correctly and you have read and agree to our Terms of use, Cookie policy and Privacy notice.
This site is protected by reCAPTCHA and the Google Privacy policy and Terms of service apply.
Register for free to continue reading
Registration is a free and easy way to support our truly independent journalism
By registering, you will also enjoy limited access to Premium articles, exclusive newsletters, commenting, and virtual events with our leading journalists
{{#verifyErrors}} {{message}} {{/verifyErrors}} {{^verifyErrors}} {{message}} {{/verifyErrors}}
By clicking 'Create my account' you confirm that your data has been entered correctly and you have read and agree to our Terms of use, Cookie policy and Privacy notice.
This site is protected by reCAPTCHA and the Google Privacy policy and Terms of service apply.
Already have an account? sign in
By clicking 'Register' you confirm that your data has been entered correctly and you have read and agree to our Terms of use, Cookie policy and Privacy notice.
This site is protected by reCAPTCHA and the Google Privacy policy and Terms of service apply.
Source: Read Full Article