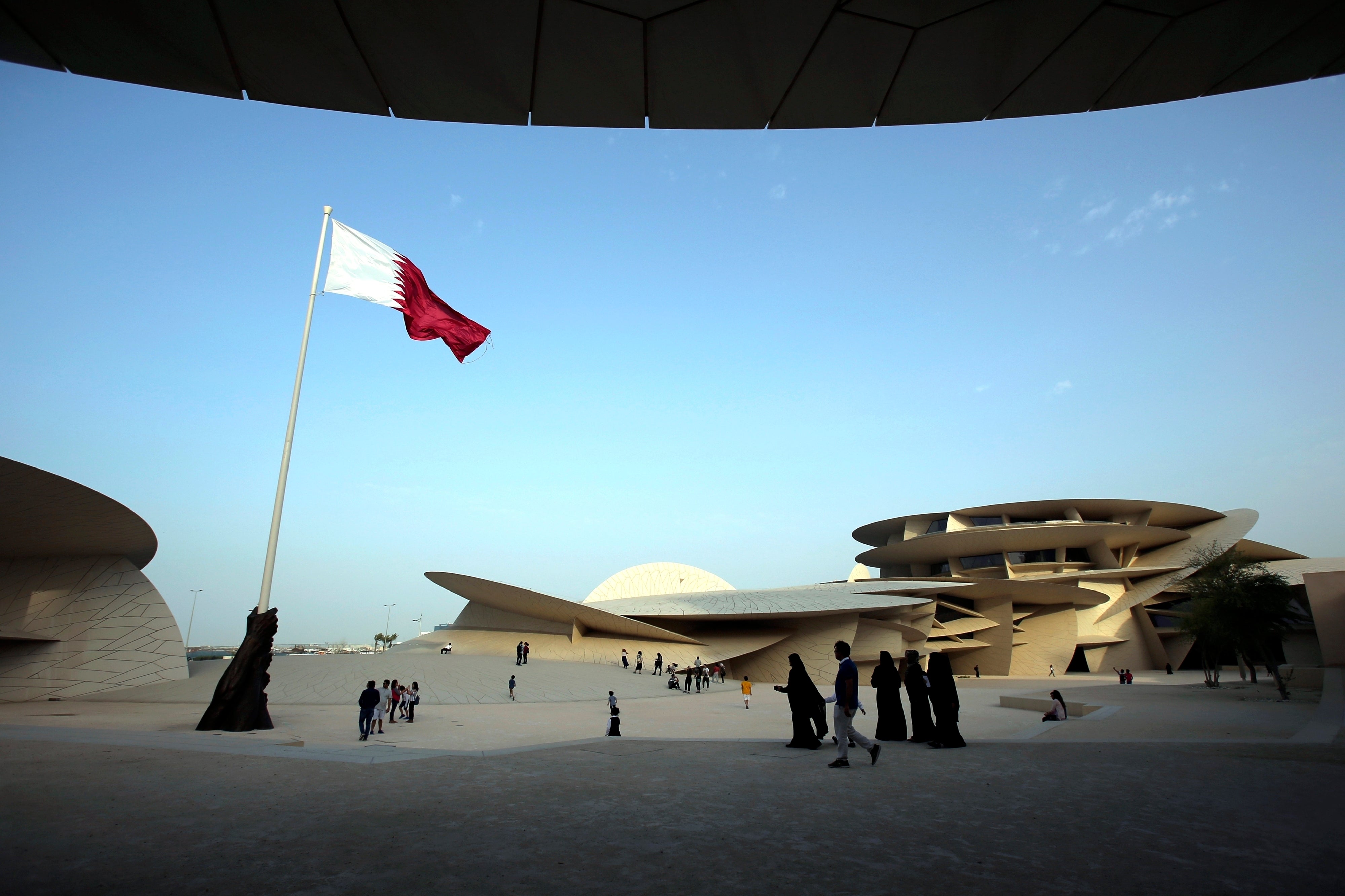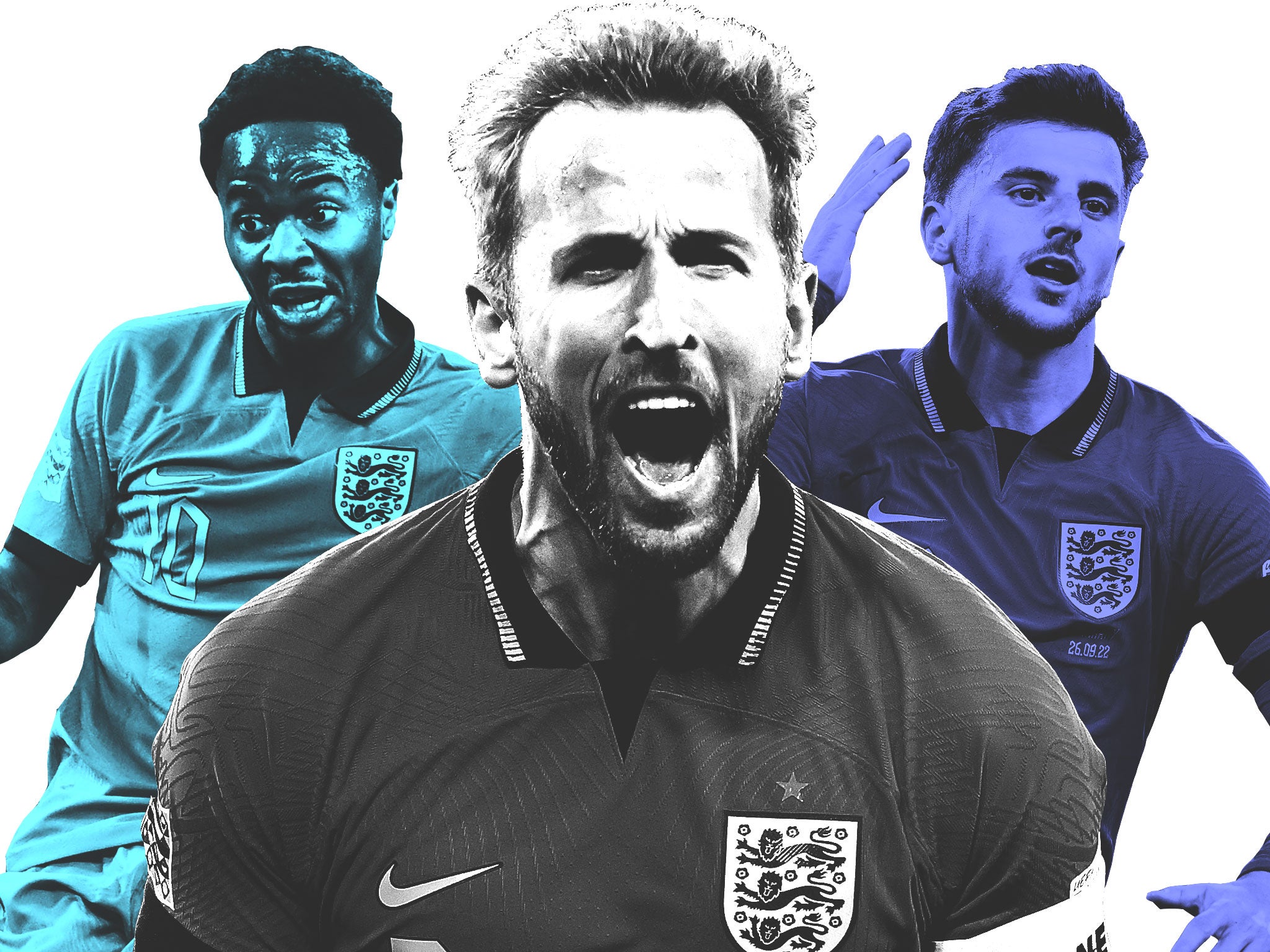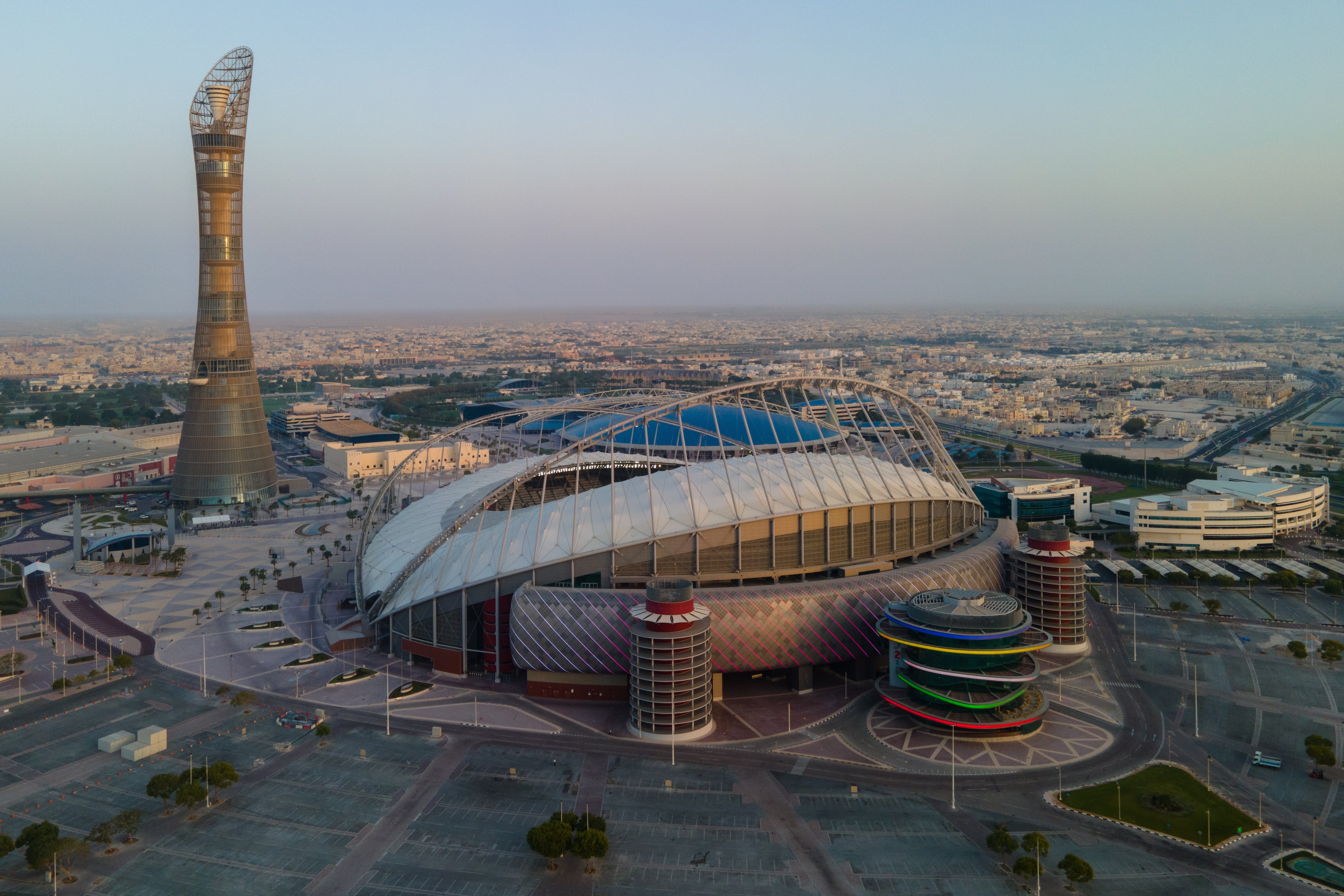 "I will watch it from a football point of view but I don't like the fact that players now have to send a message," he addressed his audience. "You are all journalists. You should have sent the message but you didn't write the most critical articles about circumstances that were clear. There we are guilty. But now we are telling players they have to wear an armband and if they don't do it then they are not on their side. No, no, no; these are footballers, it is a tournament and the players must go there and play and do the best for their countries. It is nothing to do with the circumstances.
"I already see it in interviews all the time: 'How is it being here?' It is all not OK for the players, I really have to say that. It is a tournament, we all let it happen, but it is there, fine, because 12 years ago nobody did anything and we cannot change it now.
"Let them play the game as players and managers. Don't put Gareth Southgate constantly in a situation where he has to talk about everything. He has an opinion but he's not a politician, I'm not a politician, he's a manager of England so let him do that. If you want to write about something else then do it, but by yourself without asking us so that it's 'Klopp said' or 'Southgate said'. As if that would change anything. You more than I let it happen 12 years ago."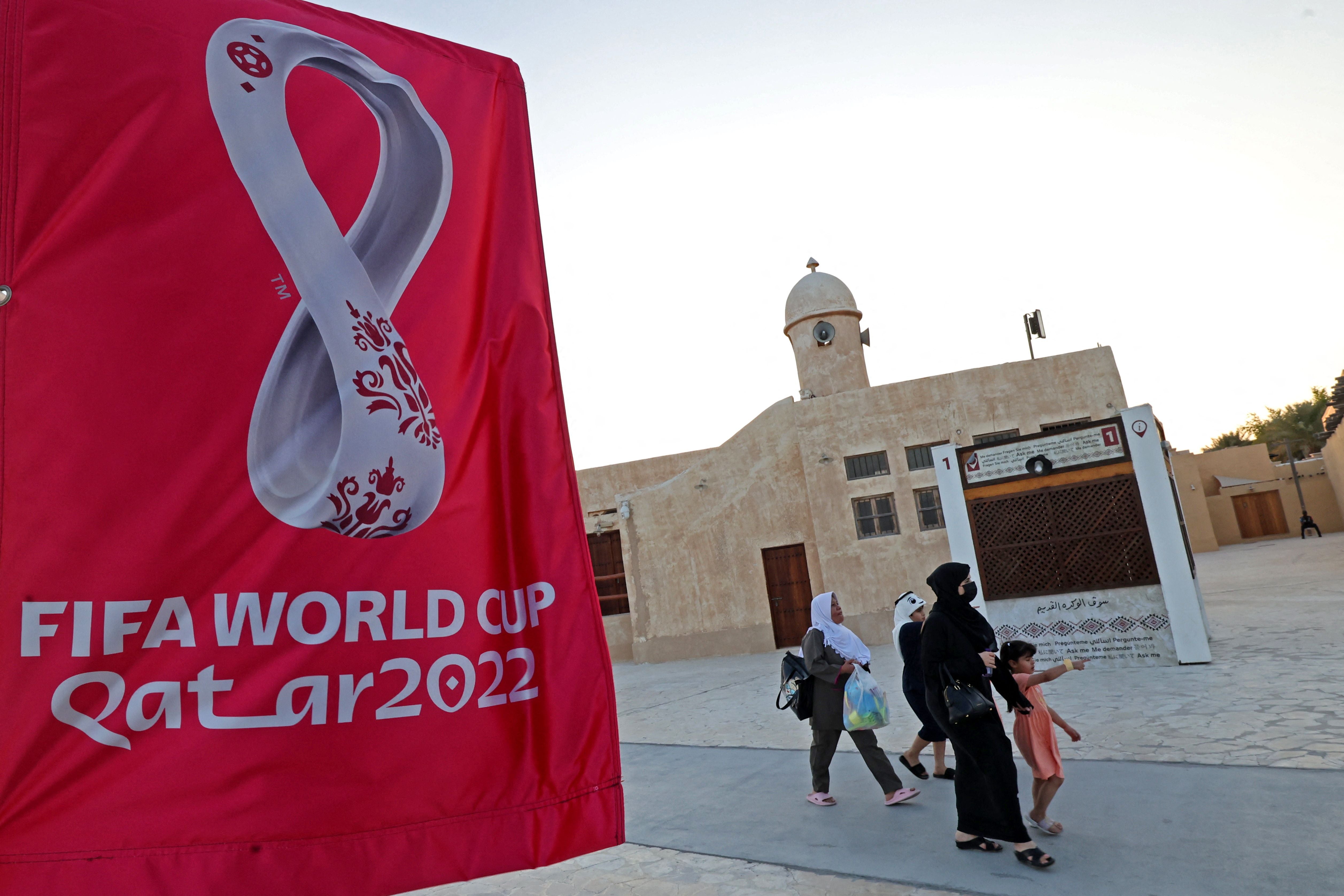 People walk past Fifa World Cup banners at a beach in Doha
Klopp took issue with the counter-argument that some in the media have done more than most in football to highlight the problems. "But not then," he insisted. "How is it possible at that time that it was just a story about it happening? It was already clear what would happen and then you follow it up with, 'Oh yes, it is difficult to build a stadium in Qatar and it is 50 degrees'. It's impossible for humans to be out there doing hard physical work. There were plenty of chances in the next three or four years to say the process was not right and a lot of people took money for the wrong reasons."
Recommended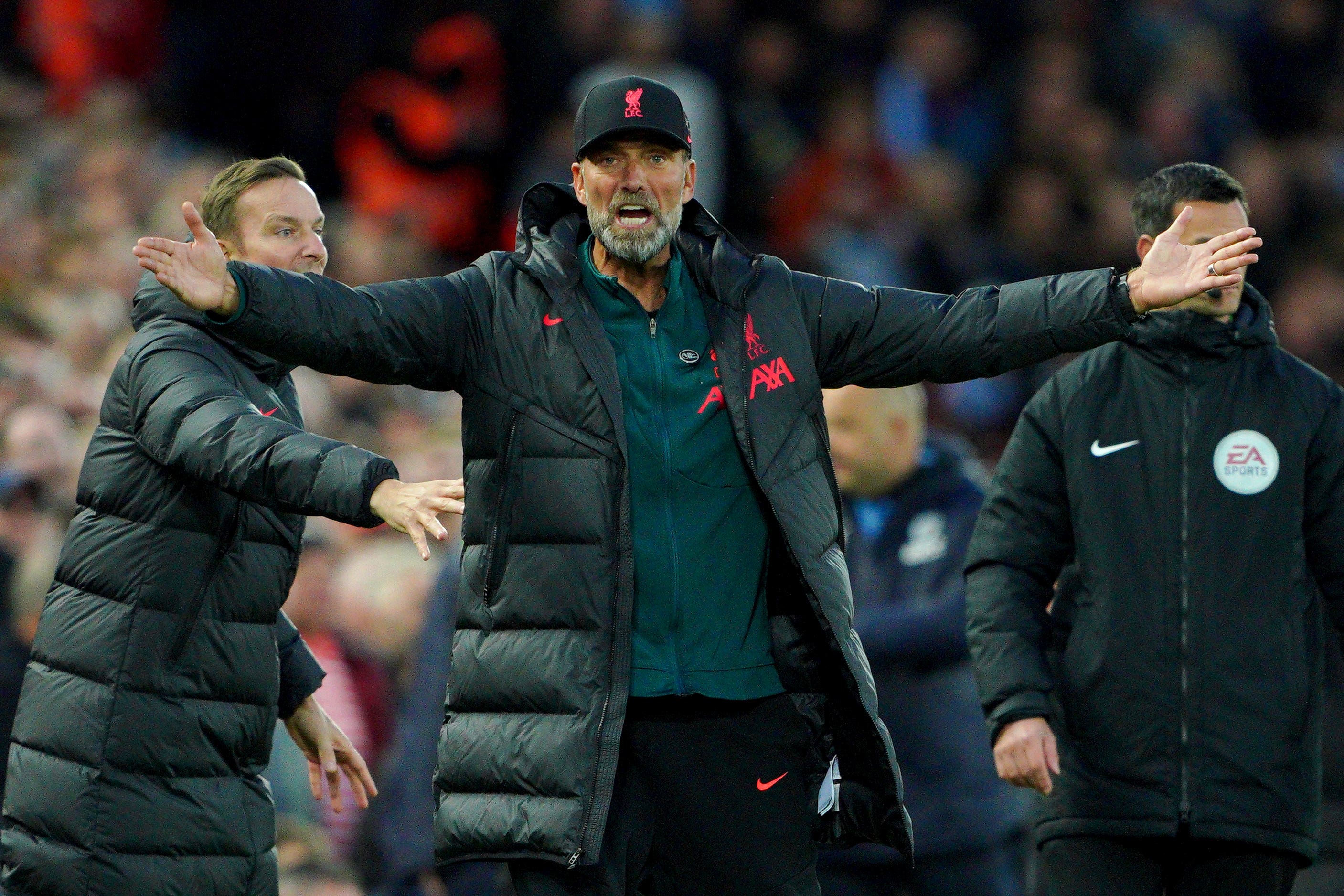 He drew a distinction between the largely disgraced collection of Fifa dignitaries who voted and players and managers. "They were football politicians," he said. "The Brazilian guy [former Fifa executive committee member Ricardo Teixeira, who was named in court as a beneficiary of bribery]. Do you really think we did enough in the first place?
"Now we are making a story about it when it is about to happen and putting players under pressure about what they will do. Asking Harry Kane if he will wear the armband, the other guys [Fifa, in a letter to teams this week] saying: 'Please don't make political statements.' That's not okay. It was organised by other people and we all let it happen. Everything was on the table. But still Mr Blatter came out of it somehow, and others as well. It was that long ago that some of the worst guys died already. We could have sorted it long ago."
Register for free to continue reading
Registration is a free and easy way to support our truly independent journalism
By registering, you will also enjoy limited access to Premium articles, exclusive newsletters, commenting, and virtual events with our leading journalists
{{#verifyErrors}} {{message}} {{/verifyErrors}} {{^verifyErrors}} {{message}} {{/verifyErrors}}
By clicking 'Create my account' you confirm that your data has been entered correctly and you have read and agree to our Terms of use, Cookie policy and Privacy notice.
This site is protected by reCAPTCHA and the Google Privacy policy and Terms of service apply.
Already have an account? sign in
By clicking 'Register' you confirm that your data has been entered correctly and you have read and agree to our Terms of use, Cookie policy and Privacy notice.
https://sportstons.com/soccer/jurgen-klopp-unhappy-that-players-bear-burden-of-taking-a-stand-in-qatar/
This site is protected by reCAPTCHA and the Google Privacy policy and Terms of service apply.
Register for free to continue reading
Registration is a free and easy way to support our truly independent journalism
By registering, you will also enjoy limited access to Premium articles, exclusive newsletters, commenting, and virtual events with our leading journalists
{{#verifyErrors}} {{message}} {{/verifyErrors}} {{^verifyErrors}} {{message}} {{/verifyErrors}}
By clicking 'Create my account' you confirm that your data has been entered correctly and you have read and agree to our Terms of use, Cookie policy and Privacy notice.
This site is protected by reCAPTCHA and the Google Privacy policy and Terms of service apply.
Already have an account? sign in
By clicking 'Register' you confirm that your data has been entered correctly and you have read and agree to our Terms of use, Cookie policy and Privacy notice.
This site is protected by reCAPTCHA and the Google Privacy policy and Terms of service apply.
Source: Read Full Article