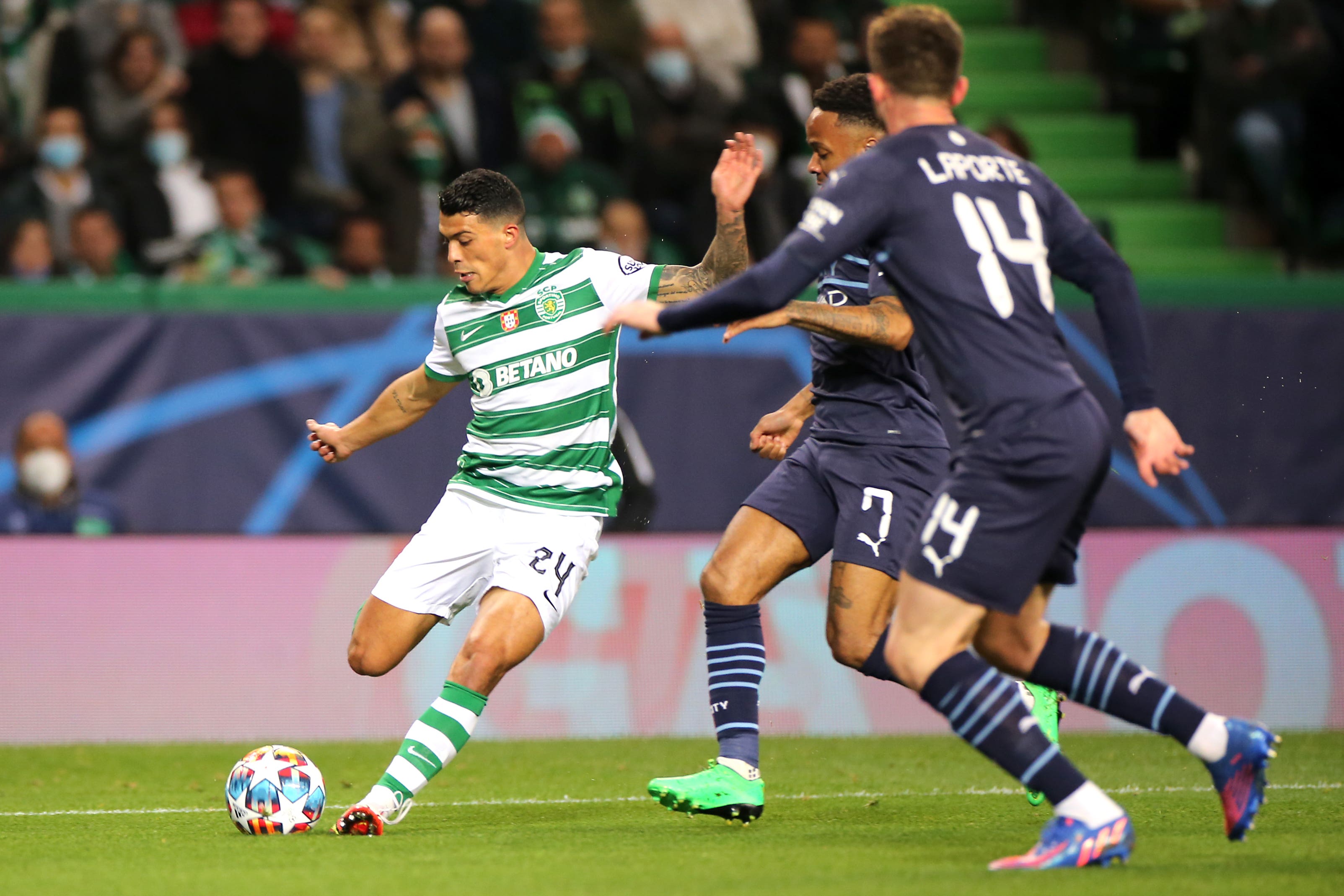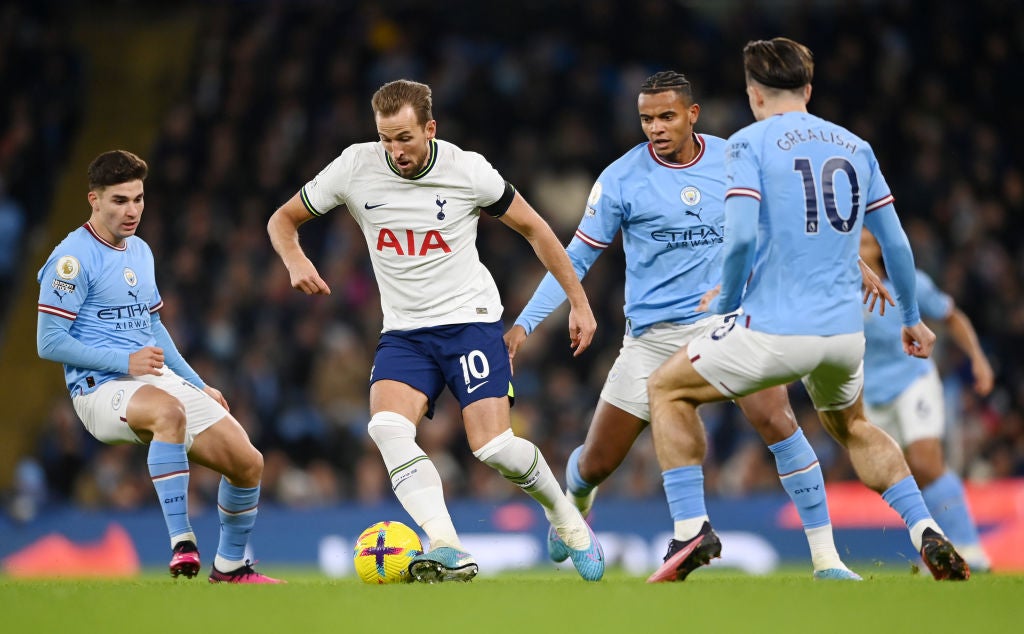 Fabio Paratici happy with Tottenham's progress in 'rebuild' of squad
Fabio Paratici has reflected positively on where Tottenham are in their current rebuilding project despite uncertainty over his own future.
The Spurs managing director was involved in a busy end to the January transfer window with top target Pedro Porro secured on an initial loan deal from Sporting Lisbon while Djed Spence departed on loan to Rennes and Matt Doherty left on a free transfer to sign for Atletico Madrid.
Arnaut Danjuma also joined Tottenham earlier in the window but those deals occurred amid the backdrop of controversy given Paratici was hit with a 30-month ban by an Italian court on January 20 relating to financial irregularities during his time at Juventus.
An announcement has not yet been made on whether Paratici has appealed the decision or if his suspension will extend beyond Italy, but it failed to stop him from helping Spurs take another step forward in their rebuild.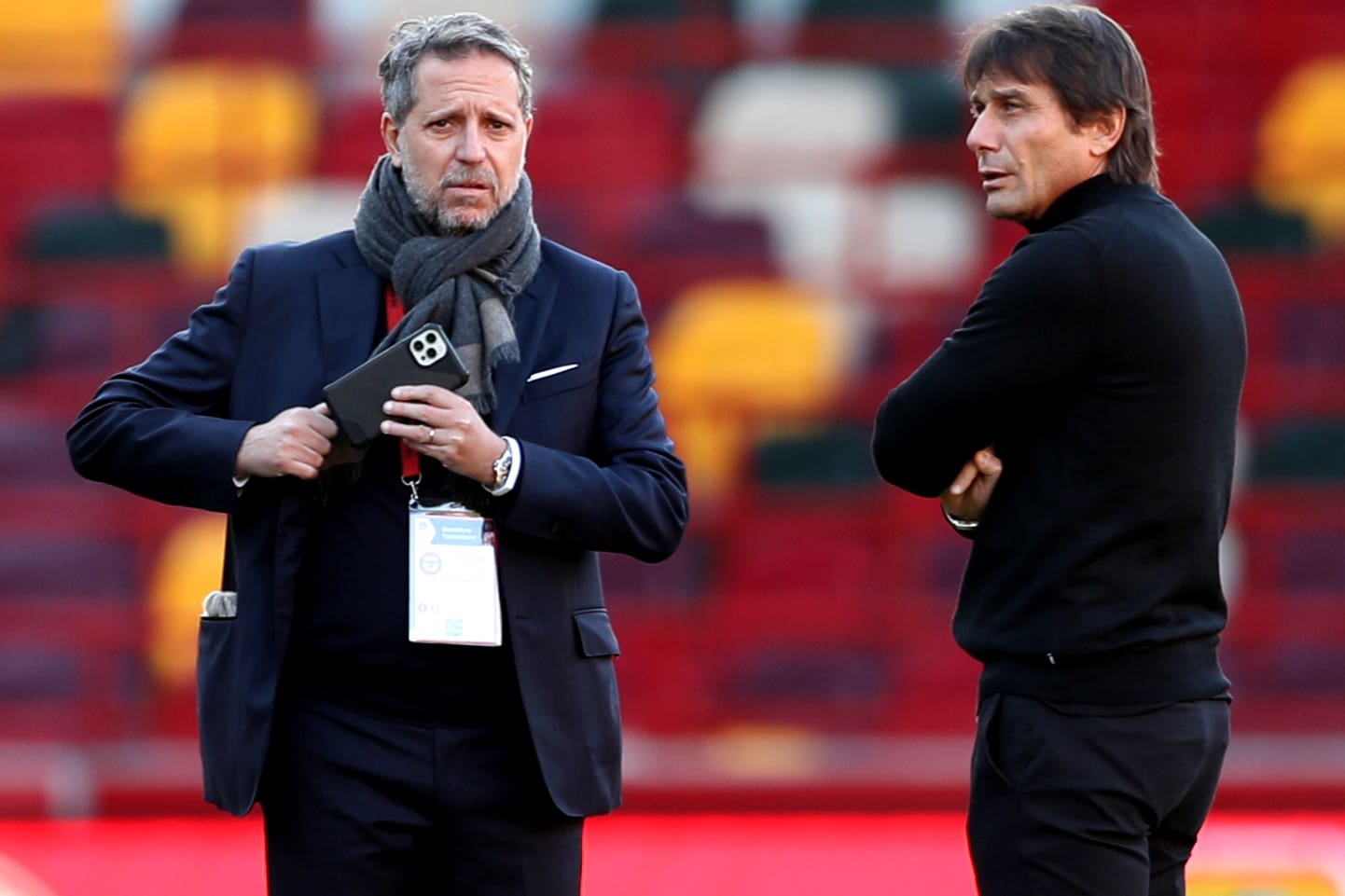 Fabio Paratici happy with Tottenham's progress in 'rebuild' of squad
Paratici was last month hit with a 30-month ban but remained busy during the final days of the transfer window.
How Tottenham signing Pedro Porro accidentally helped Manchester City
Pep Guardiola's summer transfer budget will get a £10 million boost from Tottenham Hotspur's new signing Pedro Porro.
The Spanish right-back could make his debut against Manchester City on Sunday after joining Spurs on transfer deadline day, initially on loan but with an obligation to buy in the summer.
Antonio Conte had been searching for a right wing-back to add attacking quality and settled on Porro as Tottenham loaned out Djed Spence and let Matt Doherty join Atletico Madrid.
Porro has cost a £5 million loan fee, while his transfer will bring Sporting Lisbon a further £39 million, but £10 million of that will go to City because of a sell-on clause.
Porro never made a first-team appearance for City, who bought him in 2019, as he spent three seasons out on loan at first Real Valladolid and then Sporting Lisbon, sealing a move to the Portuguese club last summer.
City will also bring in a further £1 million as a result of Ivan Ilic's loan to Torino. The Serbia midfielder did not play for City in three seasons on the books at the Etihad Stadium before he was sold to Verona in 2020.
Pep Guardiola happy to have 'money in the bank' after Joao Cancelo departure from Man City
Pep Guardiola defended his decision to let Joao Cancelo leave Manchester City for the rest of the season and said he would rather bank the money than be criticised for wasting huge amounts on a replacement now.
Guardiola described the Portugal full-back as an "incredible" player in City's last two Premier League-winning campaigns but nevertheless allowed him to join Bayern Munich on loan and without bringing anyone in.
City's defensive resources were further depleted when John Stones was ruled out for up to a month with a hamstring injury, meaning he will miss Sunday's game against Tottenham, the top-of-the-table clash with Arsenal and the first leg of their Champions League tie with RB Leipzig.
Guardiola said Cancelo, who lost his place after the World Cup and did not even get off the bench in City's last three games, was desperate to play but did not guarantee the former Juventus footballer will be part of his plans for next year.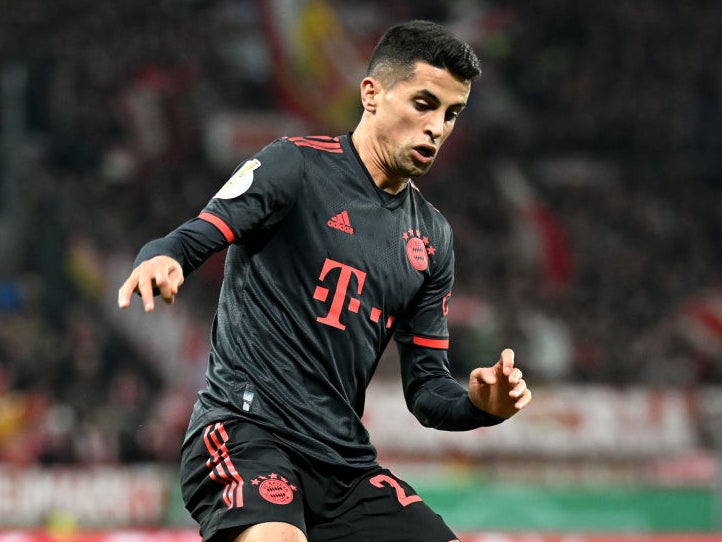 Guardiola happy to have 'money in the bank' after Joao Cancelo departure
The full-back left Manchester City for Bayern Munich in January without a replacement being brought in
'We've invested heavily in the squad': Tottenham reject lack of spending claims
Tottenham's board has strongly rejected claims it has failed to invest significantly in its football team in recent transfer windows in a letter to the supporters' trust.
Tottenham Hotspur Supporters' Trust last month wrote to the board expressing its concerns over the direction of the club, with four key areas raised.
These included the medium to long-term strategy of owners ENIC and plans for the January transfer window.
A response was provided by Tottenham's board on Thursday night after the conclusion of a winter transfer window where Arnaut Danjuma and Pedro Porro were signed for Antonio Conte's side, while Bryan Gil, Djed Spence and Matt Doherty departed on either temporary or permanent deals.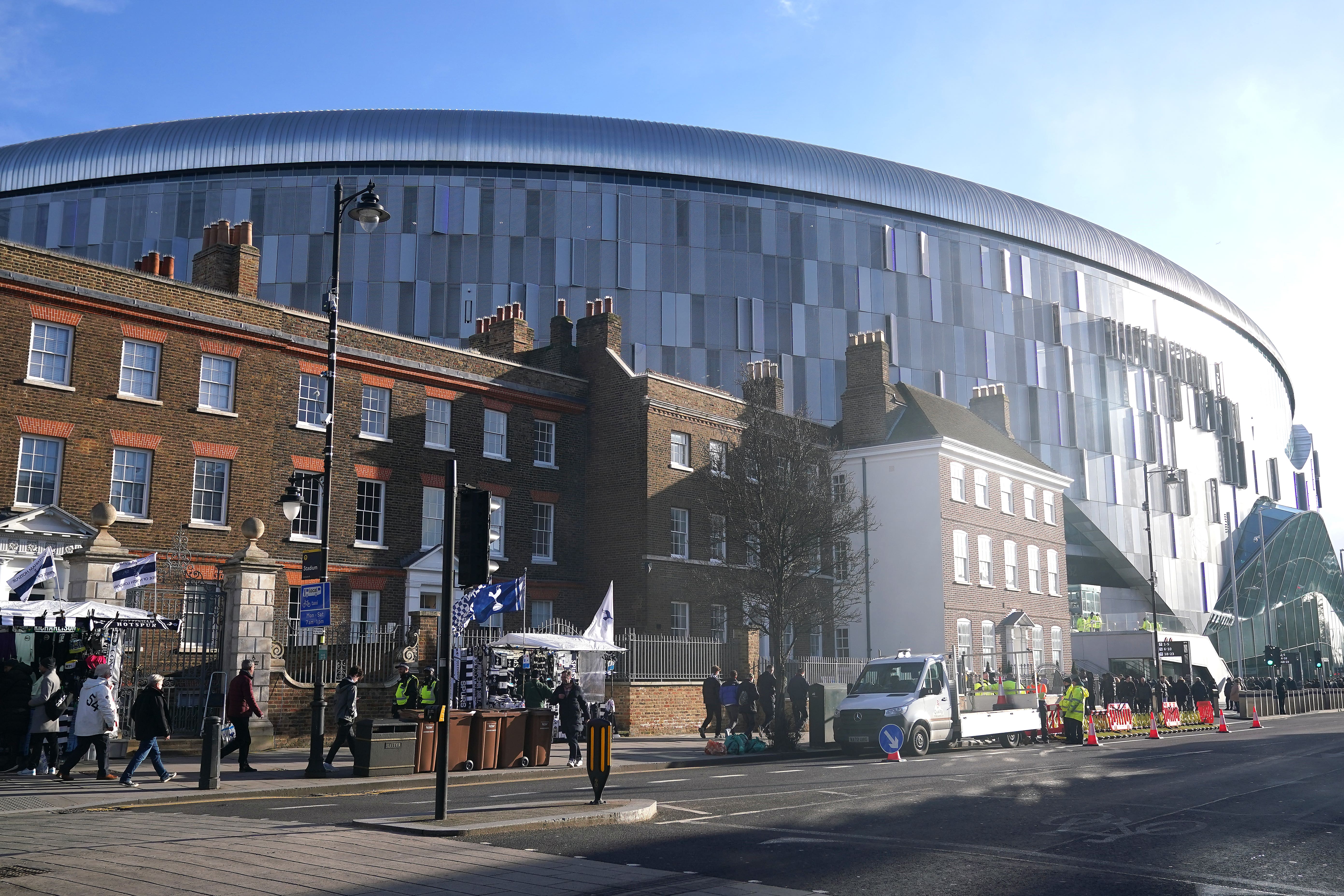 'We've invested heavily in the squad': Tottenham reject lack of spending claims
The club's supporters' trust sent a letter to Tottenham's board last month expressing its concerns.
Pep Guardiola hails 'exceptional' Harry Kane as 'one of the best I've ever seen'
Pep Guardiola maintains that Harry Kane is one the best strikers he has ever seen.
Guardiola's Manchester City failed in their protracted attempts to prise the England captain away from Tottenham in the summer of 2021.
The club instead turned their attention to Erling Haaland and this time landed their target, with the Norwegian moving to the Etihad Stadium last year.
In terms of goals, that deal has proved a huge success with the prolific Haaland having netted 31 times in 27 appearances this term.
Guardiola therefore has no reason to dwell on what might have been with Kane, ahead of facing him in north London on Sunday, but his admiration for him has not changed.
Pep Guardiola hails 'exceptional' Harry Kane as 'one of the best I've ever seen'
Kane and Spurs welcome Guardiola's Manchester City to north London on Sunday.
Erling Haaland impresses Pep Guardiola with drive for self-improvement
Pep Guardiola says Erling Haaland has impressed him not only with his goals but his constant desire to improve.
Haaland has made a stunning impact at Manchester City, scoring 31 goals in just 27 appearances in all competitions since joining the club last summer.
It is a remarkable statistic but the 22-year-old, who also boasted prolific records at past clubs RB Salzburg and Borussia Dortmund, does not yet see himself as the finished article.
City manager Guardiola said: "I think one of the attributes that has surprised me the most about Erling is the feeling of how he is aware that he can improve in many departments."
More here: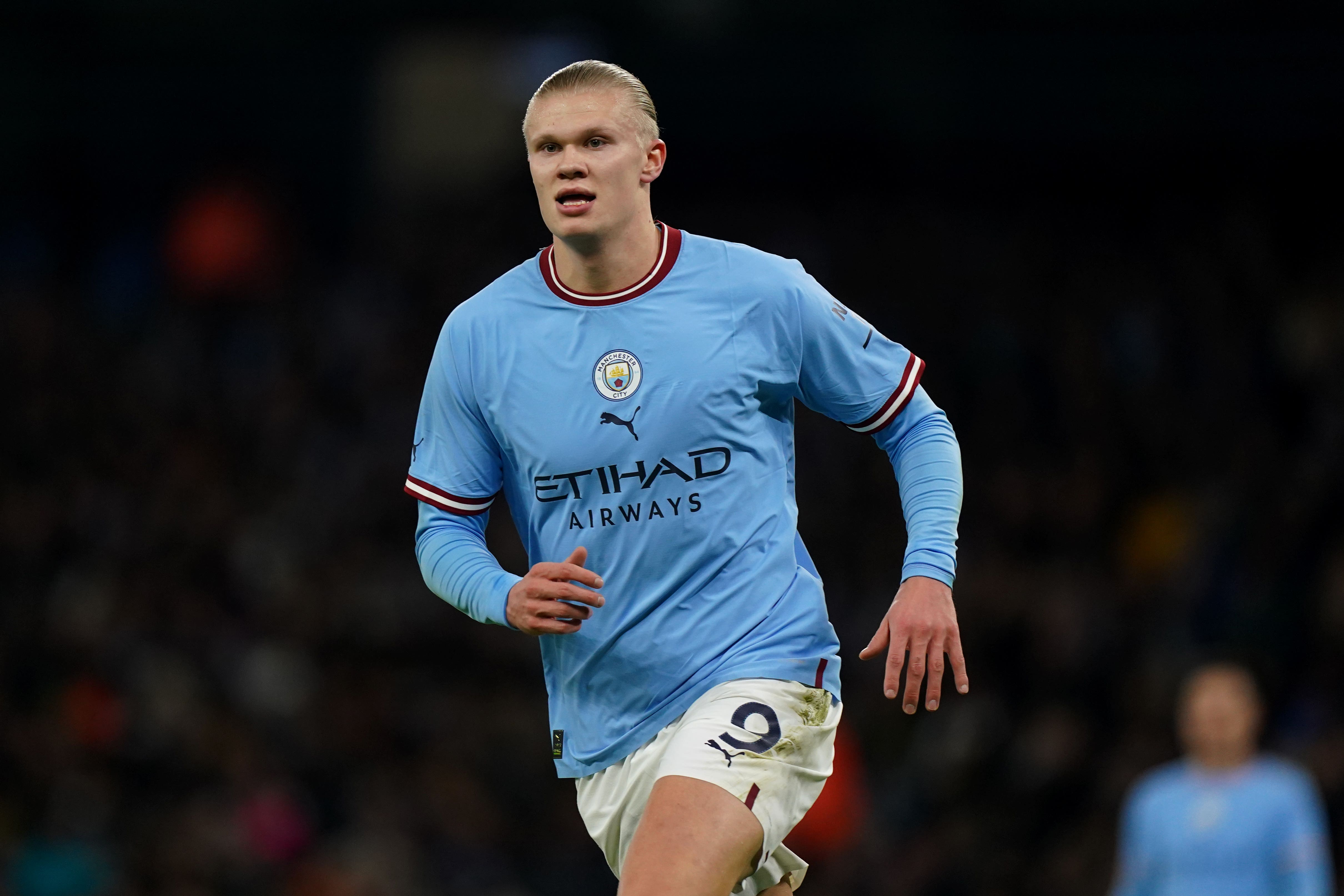 Haaland impresses Guardiola with drive for self-improvement
Haaland has scored 31 goals in 27 games for City.
Pep Guardiola claims Man City victims of double standards after Chelsea spending spree
Pep Guardiola believes Manchester City would have faced stiffer criticism if they had spent like Chelsea and said the Premier League champions are the victims of double standards.
Chelsea broke the British record by paying £106 million for Enzo Fernandez and have committed to spend around £600 million in transfer fees in two windows since Todd Boehly and Clearlake Capital completed their takeover of the club.
It is the biggest ever spending spree in a year in footballing history and Guardiola feels City are unfairly judged and thinks there is one rule for them and another for other clubs. "Where we come from for sure, definitely," he replied.
He argued City's net spend over the last five years is far from the highest, even as they have been the Premier League's dominant side.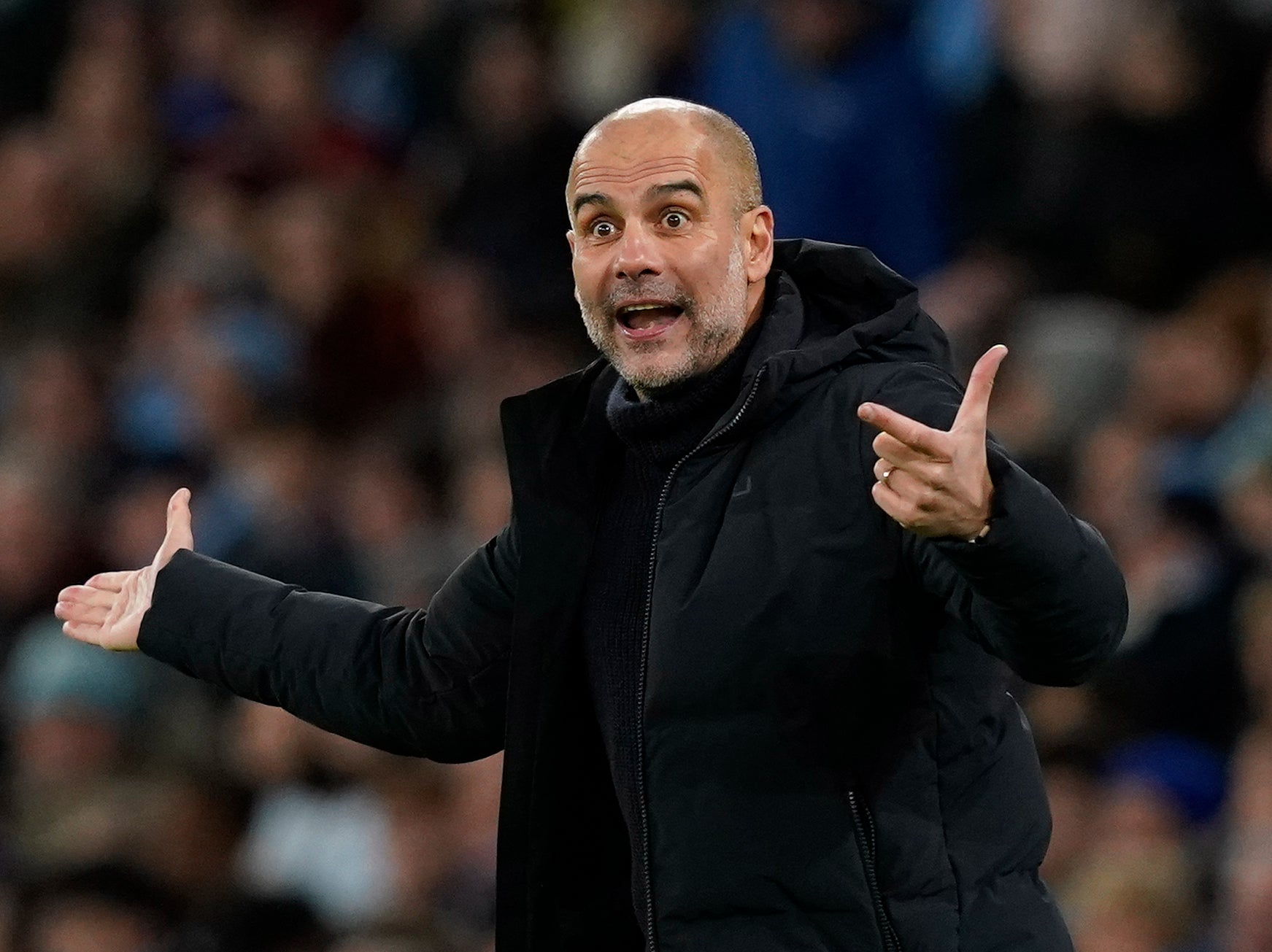 Pep Guardiola claims Man City victims of double standards
The City boss sarcastically described the Blues' record window as a 'surprise'
Antonio Conte to miss Spurs vs Man City
Hugo Lloris has confirmed to TV cameras that Spurs manager Antonio Conte will miss this afternoon's match.
The boss is recovering from surgery after having his gallbladder removed last week and his assistant Cristian Stellini is standing in for him, Lloris revealed.
There had been a suggestion that Conte could make a quick return to the touchline but the medical staff were always set to make the final call.
Confirmed Man City lineup vs Spurs
Confirmed Man City starting XI, with Kyle Walker captaining the side:
Ederson, Lewis, Walker, Akanji, Ake, Rodrigo, Bernardo, Mahrez, Grealish, Alvarez, Haaland
Confirmed Spurs lineup vs Man City
Confirmed Spurs lineup as Porro and Danjuma start on the bench:
Lloris, Romero, Dier, Davies, Royal, Hojbjerg, Bentancur, Perisic, Kulusevski, Kane, Son
Source: Read Full Article