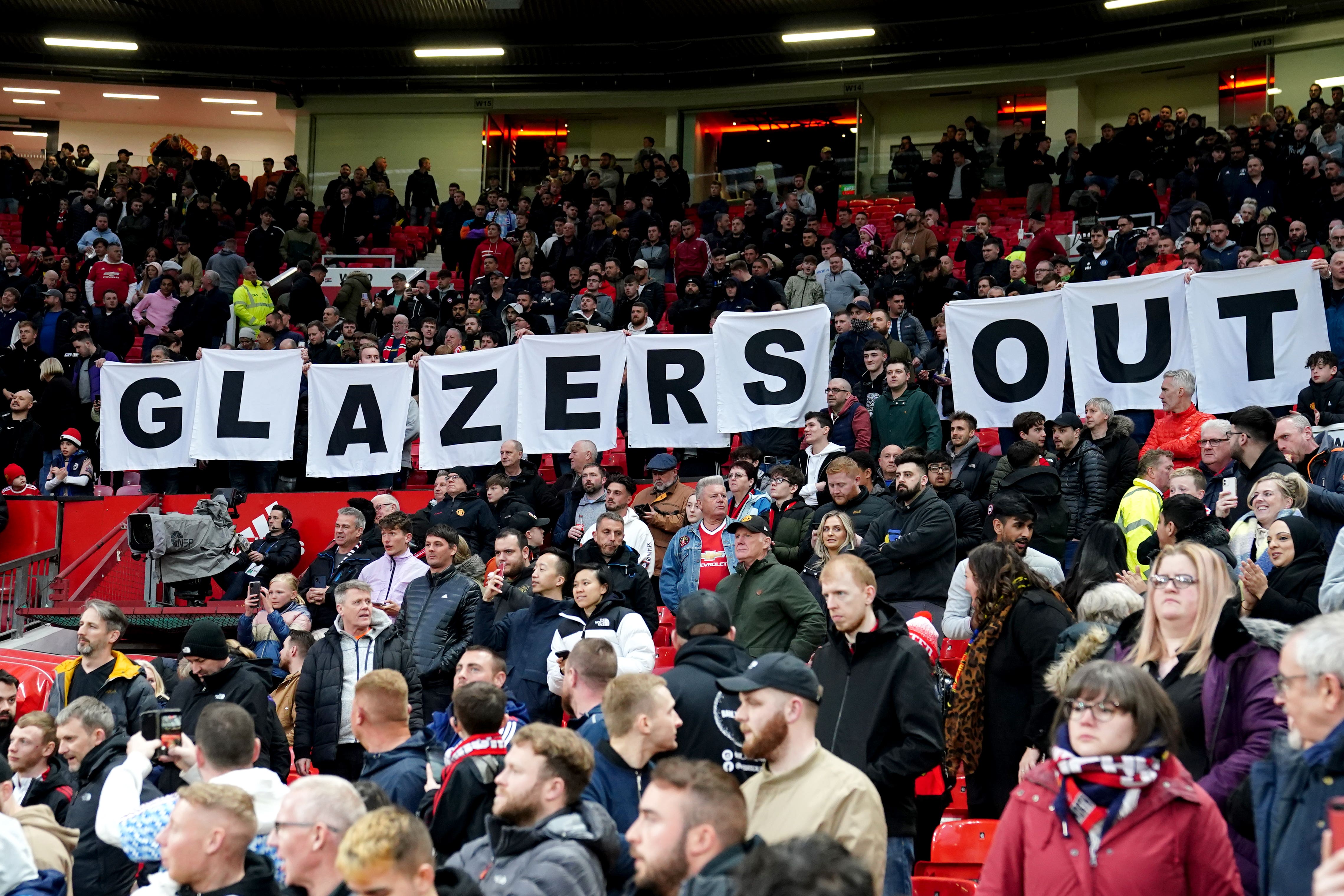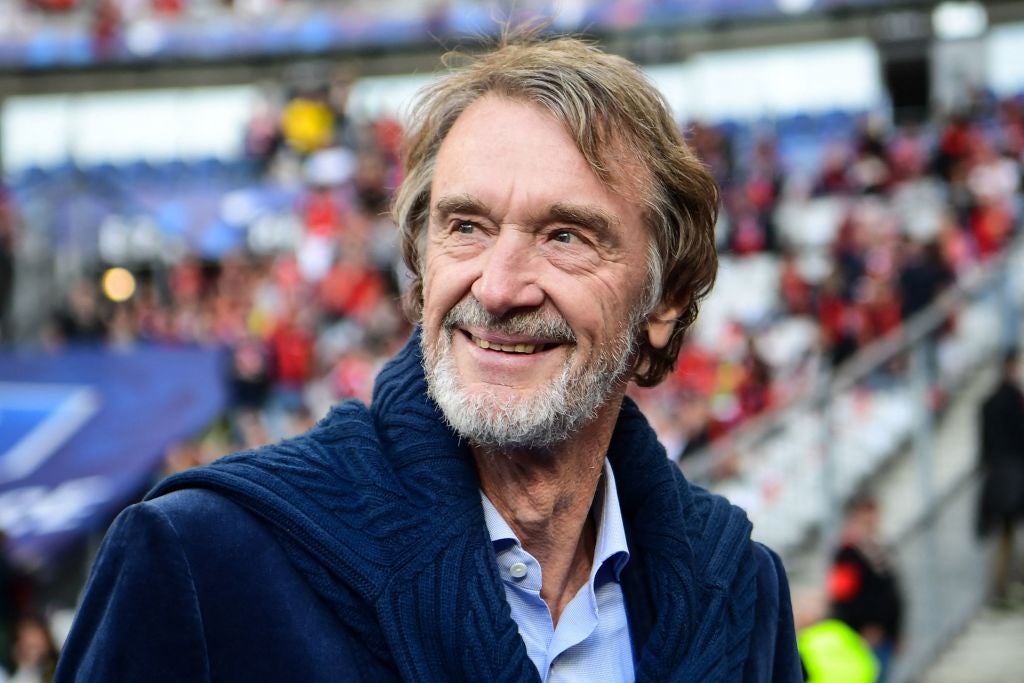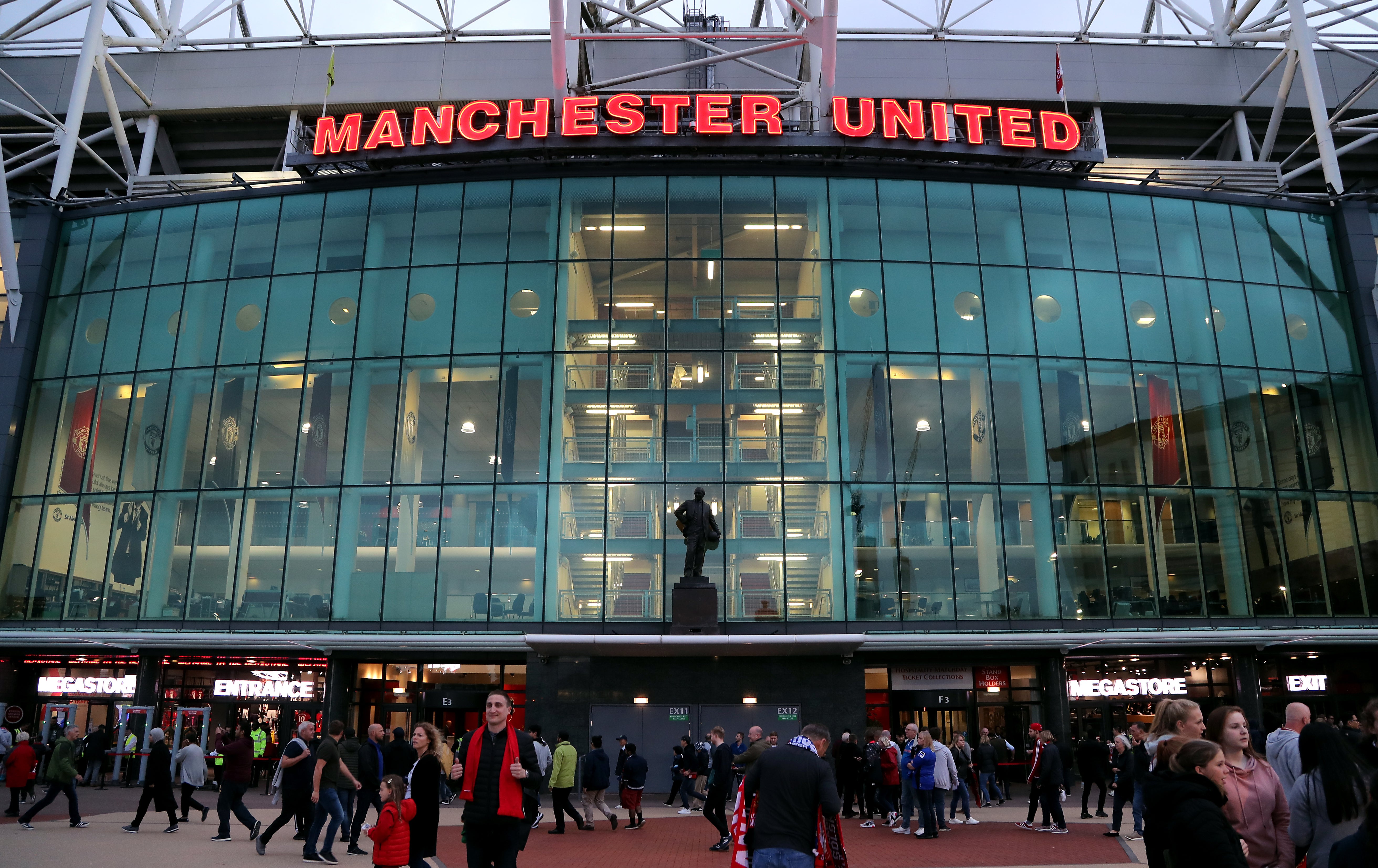 Those wishing to buy United will have to submit a brief paragraph-long document simply outlining the percentage of the club they wish to purchase and what their offer is, by 10pm UK time. If the Glazers are not content with the bids, which many see as a likely scenario, they may extend the deadline by two weeks.
There are expected to be between two and five bids for 100% of the club, with most sources insisting it is likely to be towards the lower end.
Many are looking at Qatar. The state is certainly dominating the headlines over this story.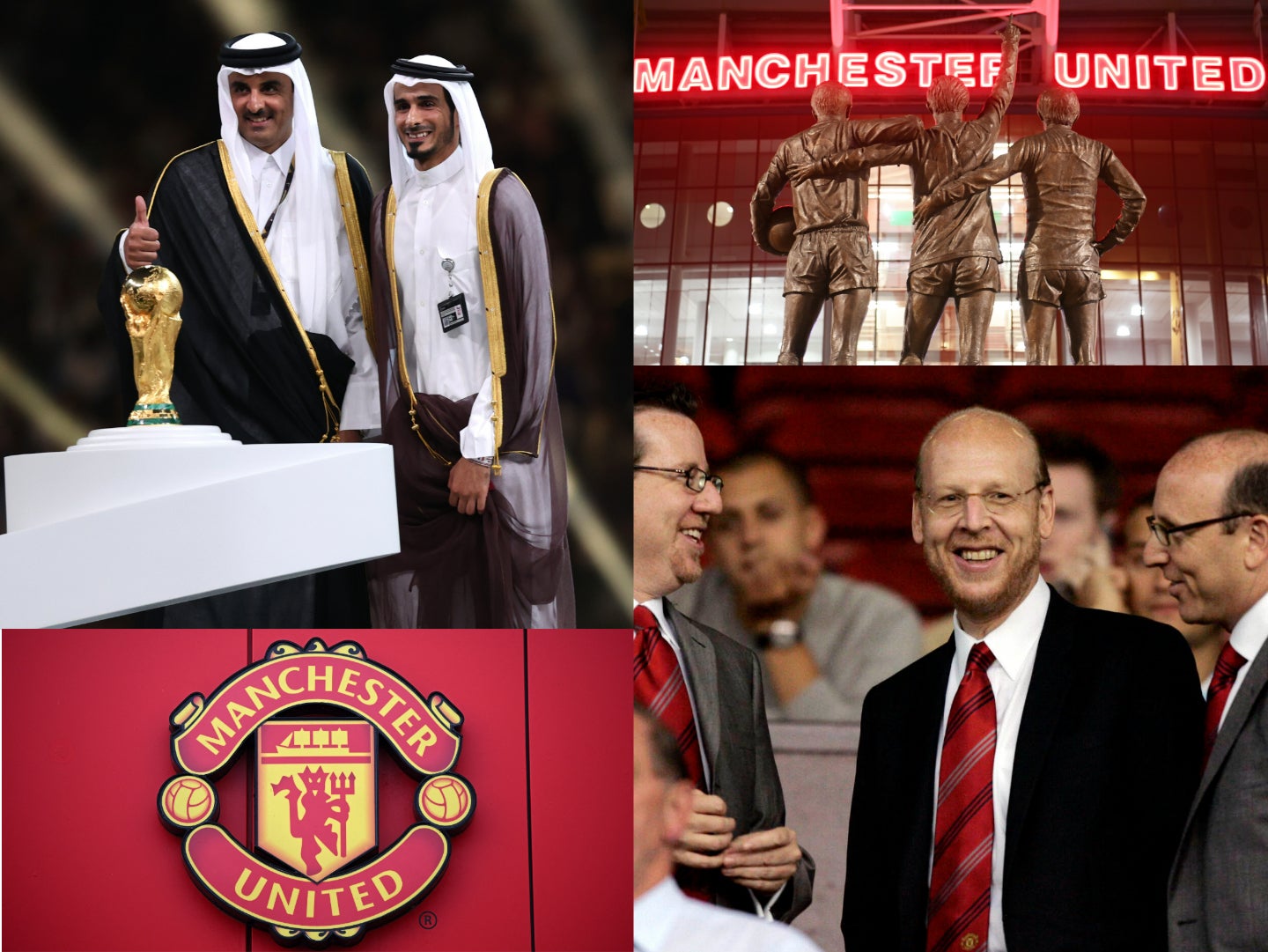 Qatar are rumoured to be interested in completing a takeover of Manchester United from the Glazer family
The first thing that should be stressed is that it is another indictment of the Premier League that a bid from Qatar is even allowed to be a possibility. The competition has now had well over a year since the takeover of Newcastle United to firm up their Owners and Directors test and have briefed they have been speaking to Amnesty about the subject. The Independent has nevertheless been told that the last meeting with the human rights group was October 2021, which was the same month that Saudi purchase happened. Amnesty themselves publicly say they are still waiting for another discussion.
"We're still following up with the Premier League and hope they can find time to meet us to discuss our concrete proposals for how the league can update its ownership rules to ensure they're properly human rights-compliant," said Peter Frankental, Amnesty International UK's Economic Affairs Director.
It wouldn't so much be a wake-up call for English football that its biggest club is bought by such a state, but a white flag. The game would have completely surrendered to such interests. It would mean all of the key states on either side of the Gulf blockade – Qatar, Saudi Arabia, United Arab Emirates through Abu Dhabi – own a club in the Premier League, the competition just becoming another high-profile avenue for their political rivalry. And all of this, of course, as Abu Dhabi ownership of Manchester City has led to one of the biggest controversies in modern English football with the Premier League charging the club with so many alleged breaches.
The competition should have amended its rules to prevent such a situation. It would be just another argument for an independent regulator, although far too late.
It's just that the information from Qatar are nowhere as clear as the implications of such a sale.
Some figures are absolutely insistent that a bid from the state will come, with others even naming the Qatar Investment Authority [QIA]. "Manchester United will be sold to Qatar," one source argued, even as that was being met with scepticism. The Emir is a supporter from studying in the UK in the 1990s and has spoken of purchasing the club for just as long. Football officials who have worked with the family say that there is a view that Paris Saint-Germain was primarily bought on the wishes of the Emir's brother, Jassim bin Hamad bin Khalifa, and that a rivalry between the siblings remains.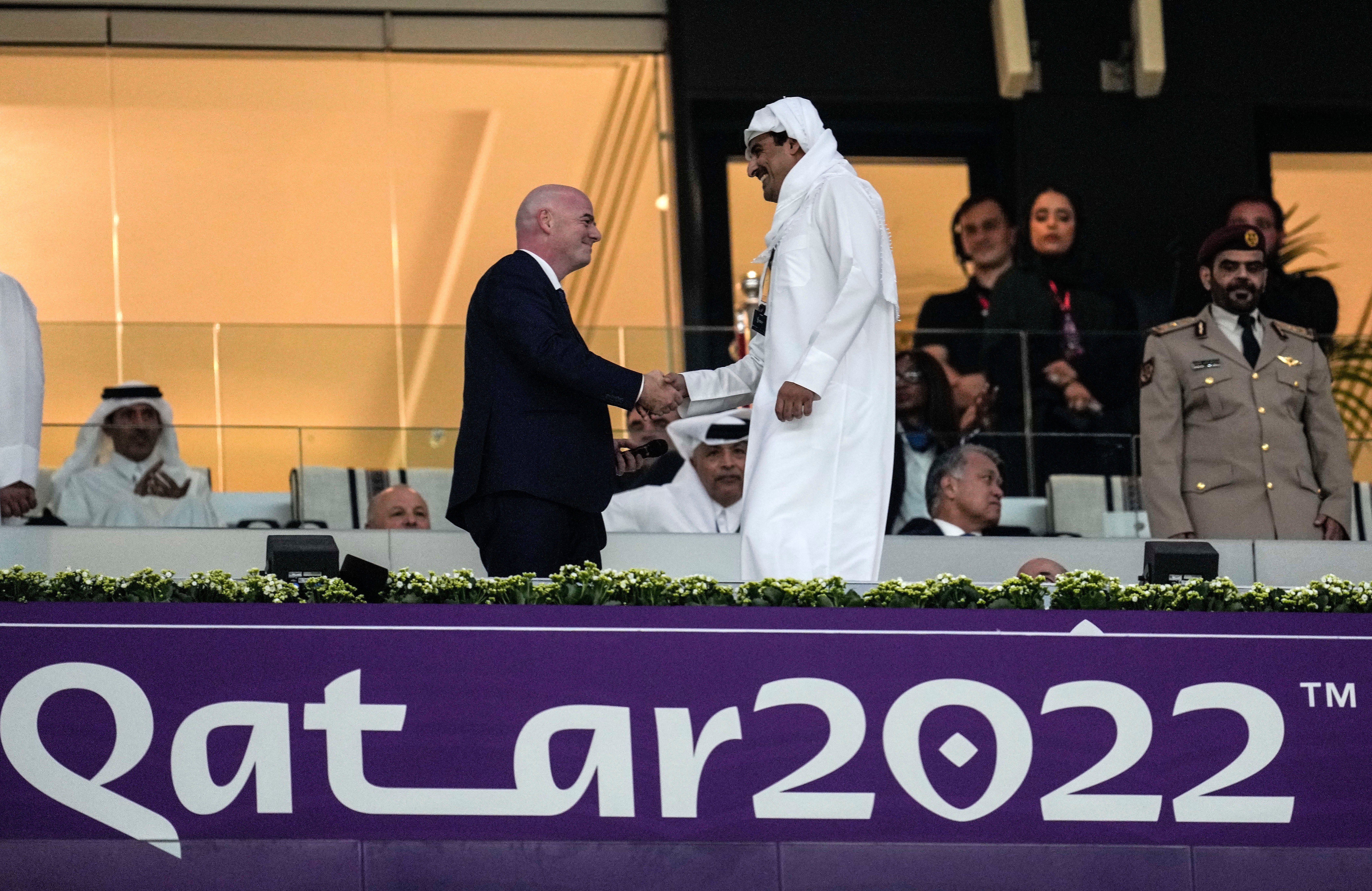 The Emir of Qatar is said to be a Manchester United supporter after studying in the UK in the 1990s
And yet the discussion at executive level of the French club's Champions League game on Tuesday night was that they were surprised at so much of the coverage. One source from within Qatar Sports Investments, who are a subsidiary of QIA, said no bid for United would come from either fund.
There was an acknowledgement that it's possible a private investor makes an offer, but the political structure of the state means no businessman is really "private", and a venture of this scale would still require high-level sanctioning. Other analysts of the Middle East believe it preposterous that they would allow a state project like PSG to be encroached upon.
Some Parc des Princes conversations involving those within Qatar's sporting structure meanwhile openly expressed the view that Ratcliffe will own United within two months, with considerable financial backing.
Other parties with interest have been simultaneously wondering whether this is driven by Raine and the Glazers to drive up the price. There is a belief that all of Friday's offers will come in at least 30% under their £5bn valuation.
Interested parties are also bracing themselves for some of the publicity stunts that characterised the Chelsea sale, as business people look to use this huge story for their own profile. One idea taken much more seriously is that Josh Harris and David Blitzer, who tried to buy Chelsea, will make an offer similar to Ratcliffe.
Such a scenario could see a delay or a two-week extension. It may also bring two other possibilities.
One is that the Glazers just decide to keep the club – which would tally with the idea that this is all "a fishing expedition". That is a genuine fear among potential bidders now, which has put some parties off an offer. There is talk of an "11th-hour pull-out".
Another is that Joel and Avram Glazer seek to become such a party themselves, and try to buy the club from their siblings, with potential backing from Apollo.
Much of that is contingent on the internal politics of the Glazer family and the finances of the current United.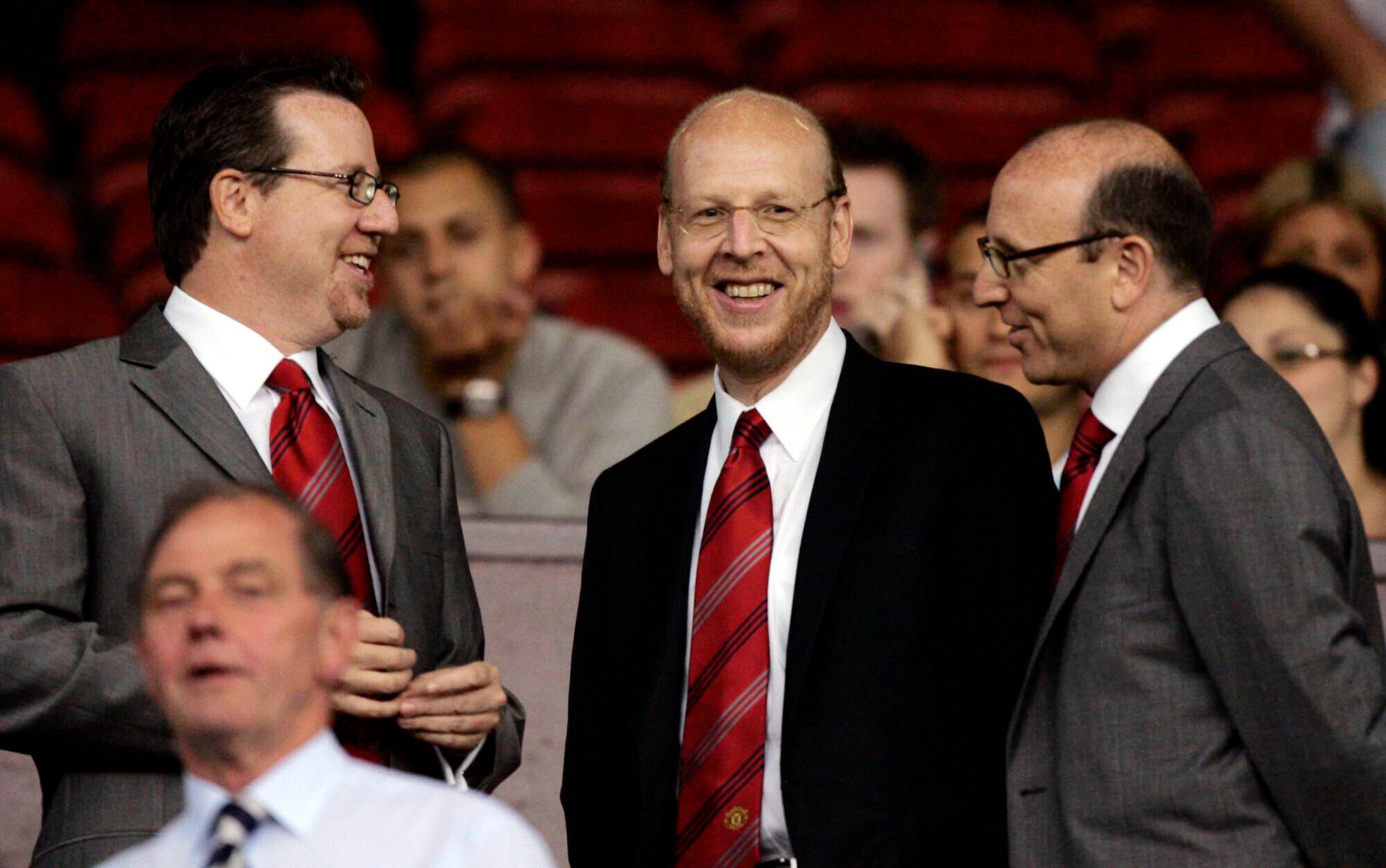 The Glazer family who currently own the club are said to be "like Succession" with their internal family politics
In a line that is the most predictable possible but also the most repeated, discussions among the six siblings are said to be "like Succession". One is hardline on selling United. Avram and Joel have long preferred minority investment.
This is of course one core issue that has led the club here. The Glazer model has brought United to a ceiling, where the combined factors of servicing the debt, the cash flow and Financial Fair Play means they can't operate to anything like full potential. It is partly why no players were actually purchased in January.
Recommended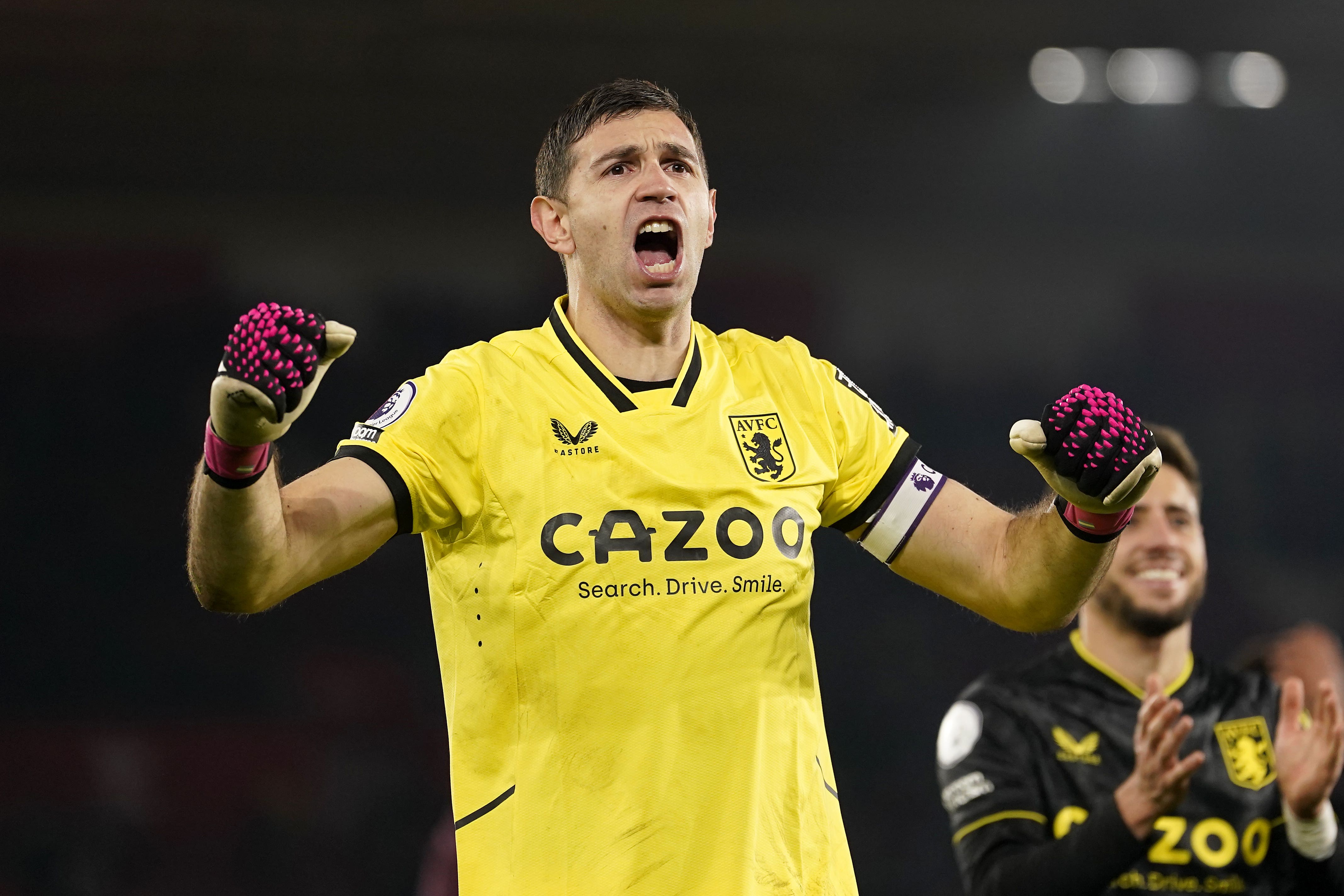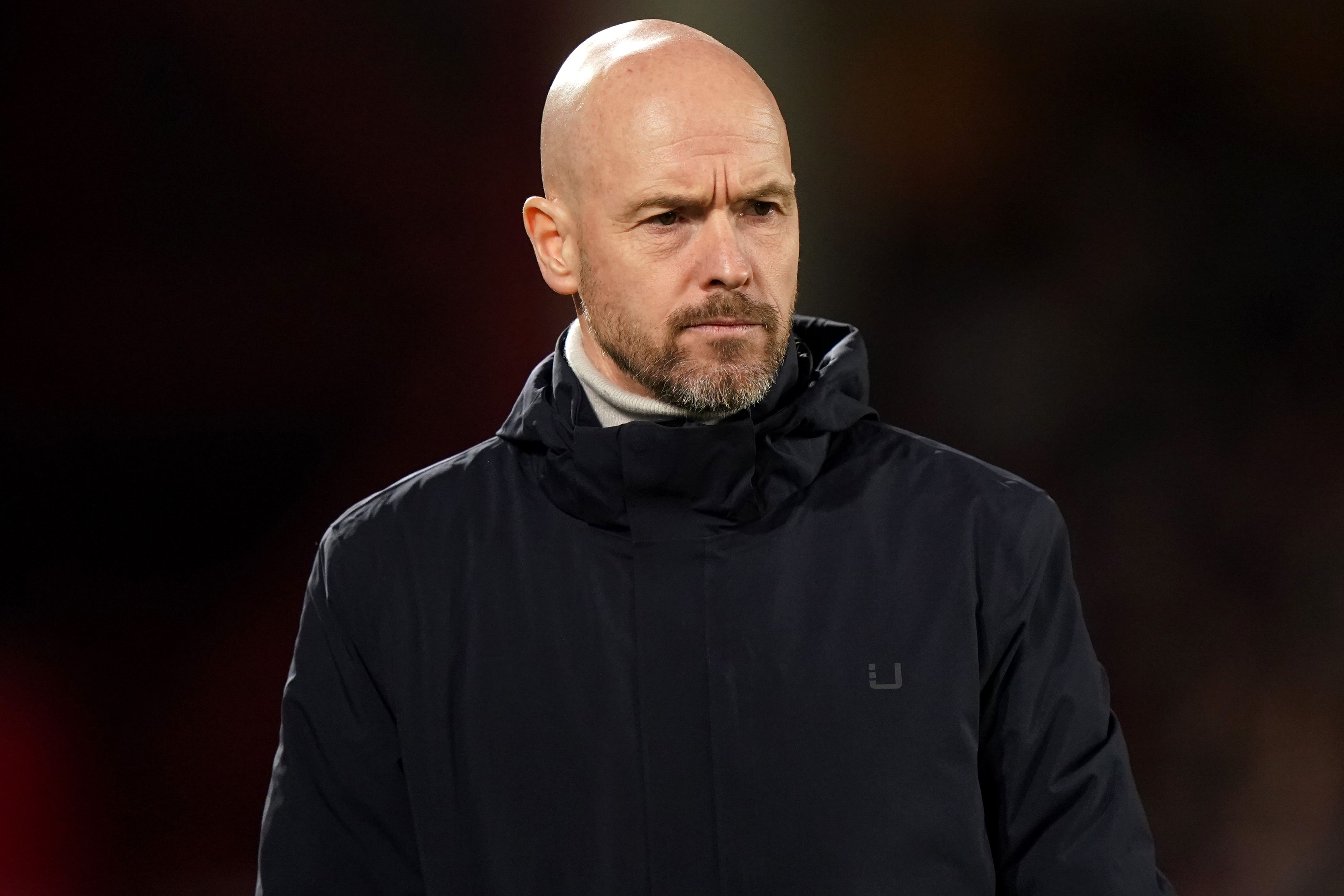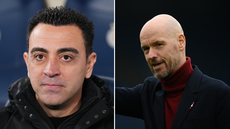 A further complication is the necessity of investing around £1bn in Old Trafford, in order to commercialise the club to the extent it should. Relevant figures within the club have enviously noted just how much revenue Tottenham Hotspur receive from their new stadium. This is the type of project the Glazers will not currently commit to. It is why industry figures believe they have little choice but to sell if there is not minority investment.
That is just one more unknown in this, though. Friday will only make things a little clearer.
Source: Read Full Article