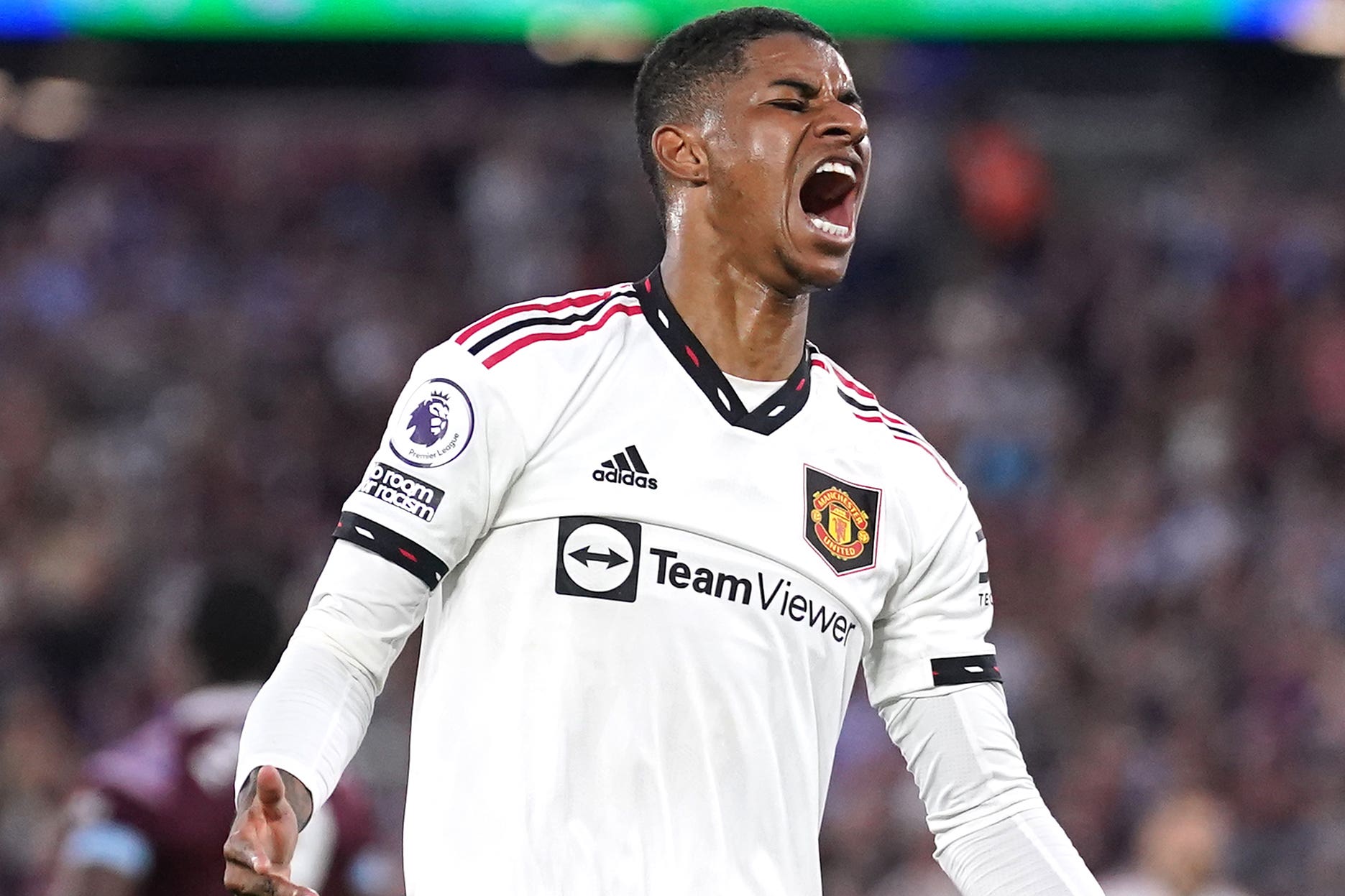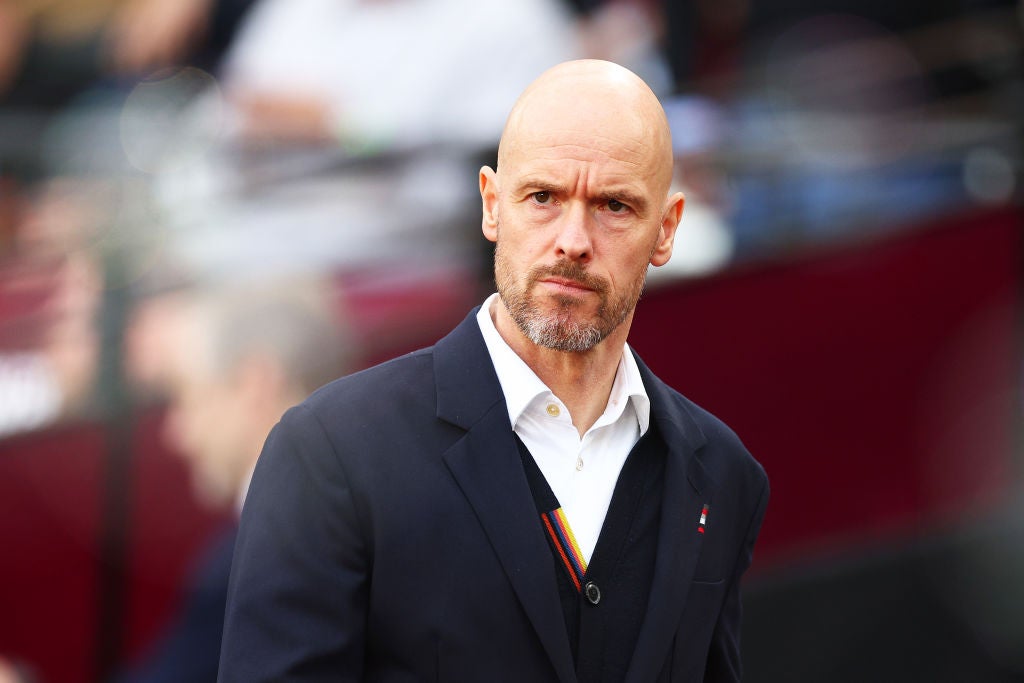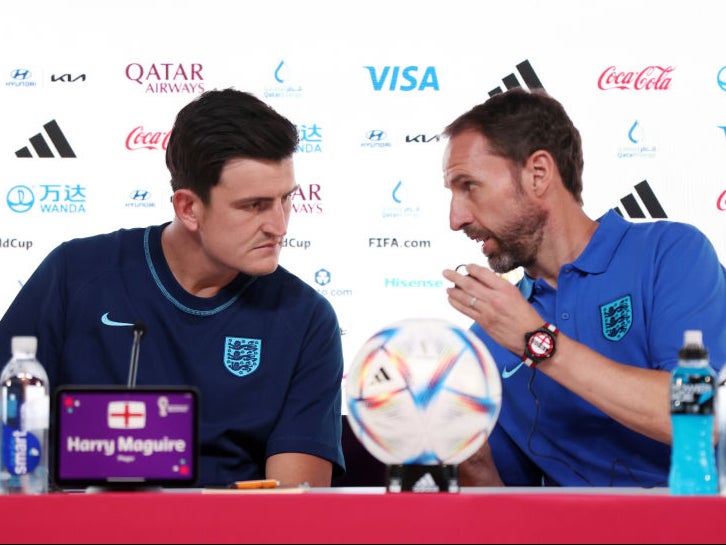 There have been extended unbeaten runs and winning sequences. There have been a series of stirring wins at Old Trafford and against the elite, with Liverpool, Arsenal, Tottenham and City all overcome. There is a good chance that, after being beaten by Brighton, United could end the season unbeaten at home in the remaining 18 league games.
Three-quarters of United's record is outstanding; the remaining quarter – away against the better sides – is the hardest part. Part of the paradox of Ten Hag's team is that there are times when they have restored excitement, and that the manager feels like he belongs in the club's attacking traditions, but his team have a mere 52 league goals, scarcely more than Leicester and Leeds, who could be relegated. They may register United's second lowest tally in the Premier League era. There may be a further paradox in David de Gea winning the Golden Glove in a season when he has made several major errors and shipped six goals at the Etihad Stadium and seven at Anfield.
There has been a peculiarity in a season that began with Cristiano Ronaldo, the scorer of more goals than anyone else in the history of football, among the striking options and ends with Wout Weghorst, a United centre-forward who, after 16 league games, still has not found the net. And yet, in its own way, it counts as a success: not Weghorst himself but Ten Hag's handling of Ronaldo and his departure. A manager given a hospital pass emerged with his authority strengthened; he proved his physical toughness by running 13.8km with his players the day after the embarrassment at Brentford and has showed his strong leadership did not end there.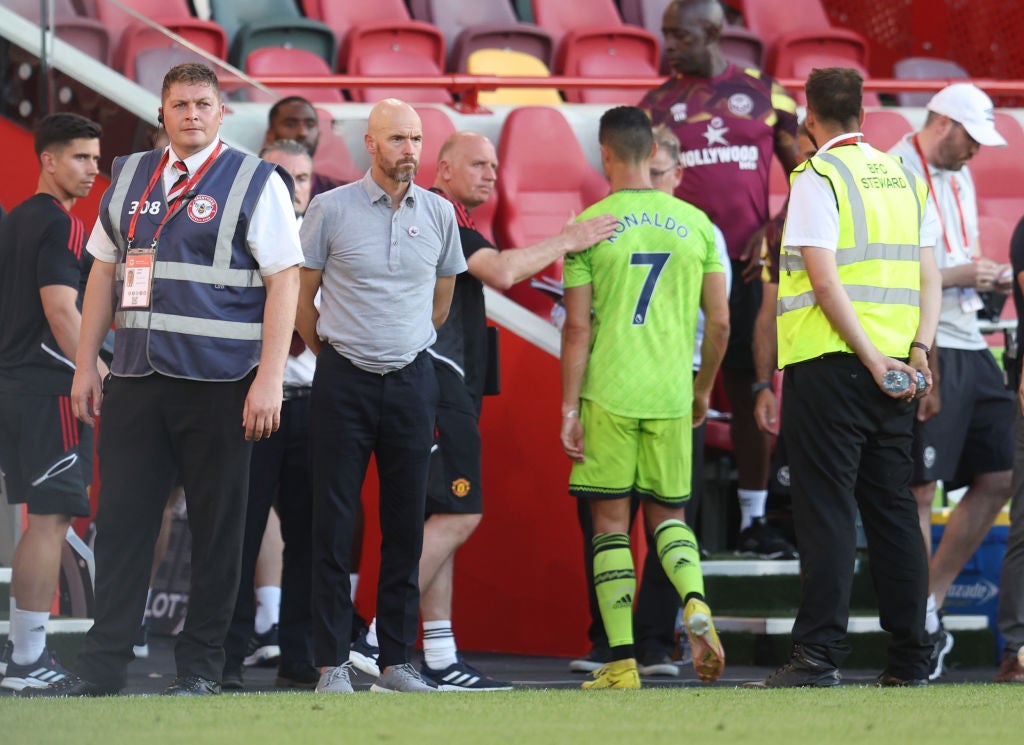 The manner Ten Hag dealt with Ronaldo was an early turning point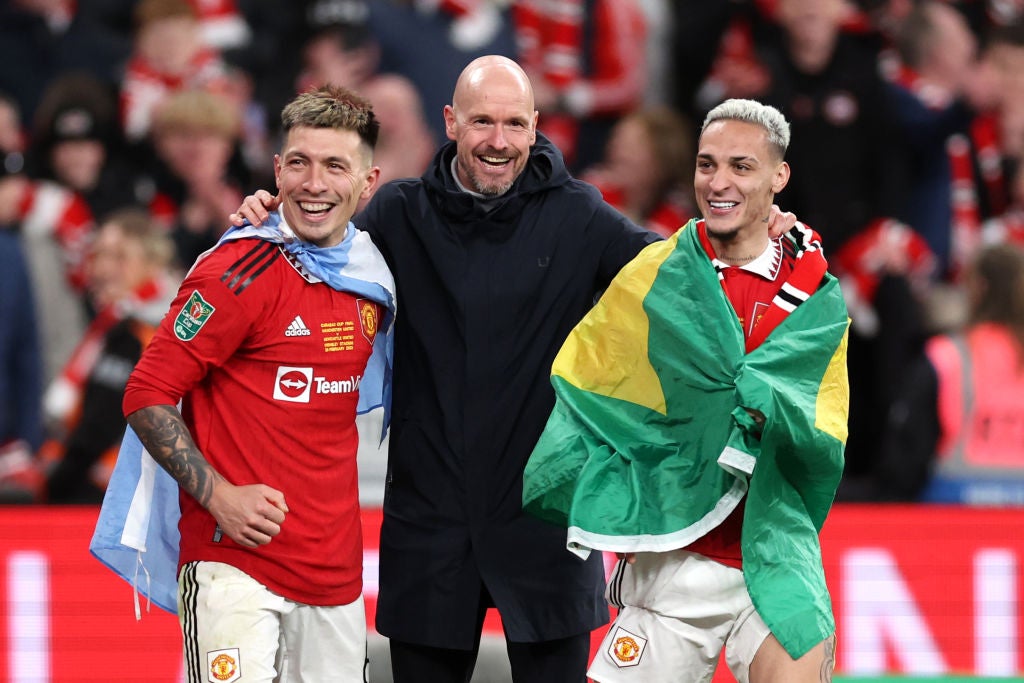 Ten Hag celebrates winning the Caraboa Cup with Martinez and Antony
Ten Hag has given United more of a spine: the signings of Eriksen and the catalytic Casemiro showed he addressed the weakest department of the side, the centre of midfield. Lisandro Martinez, perhaps the former Ajax manager's flagship signing, was framed as the overly short liability after Brentford, but soon became a cult favourite and, alongside Raphael Varane, half of a usually excellent centre-back partnership. Three full-backs, in Luke Shaw, Aaron Wan-Bissaka and Diogo Dalot, have shown Ten Hag's ability to improve players.
Recommended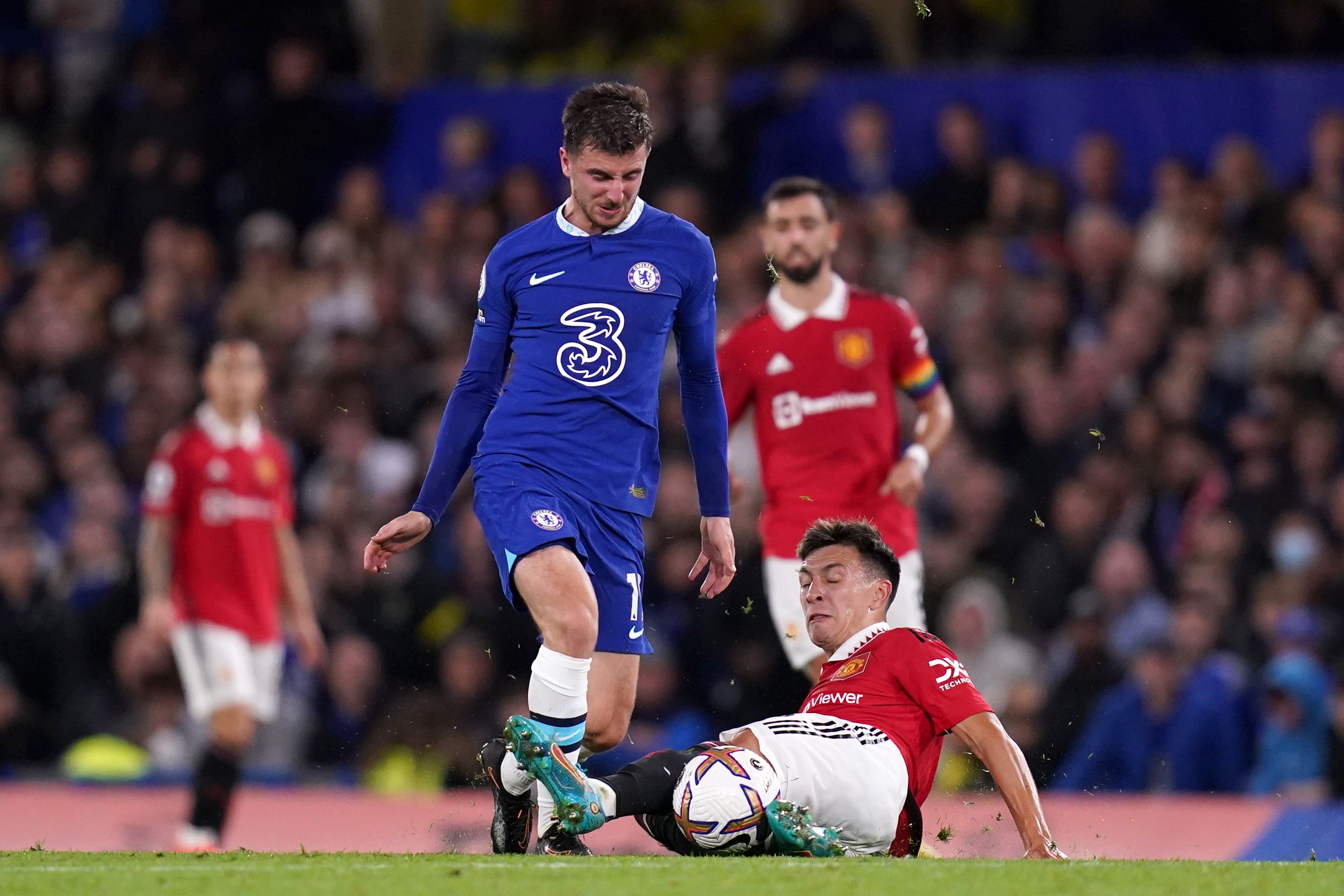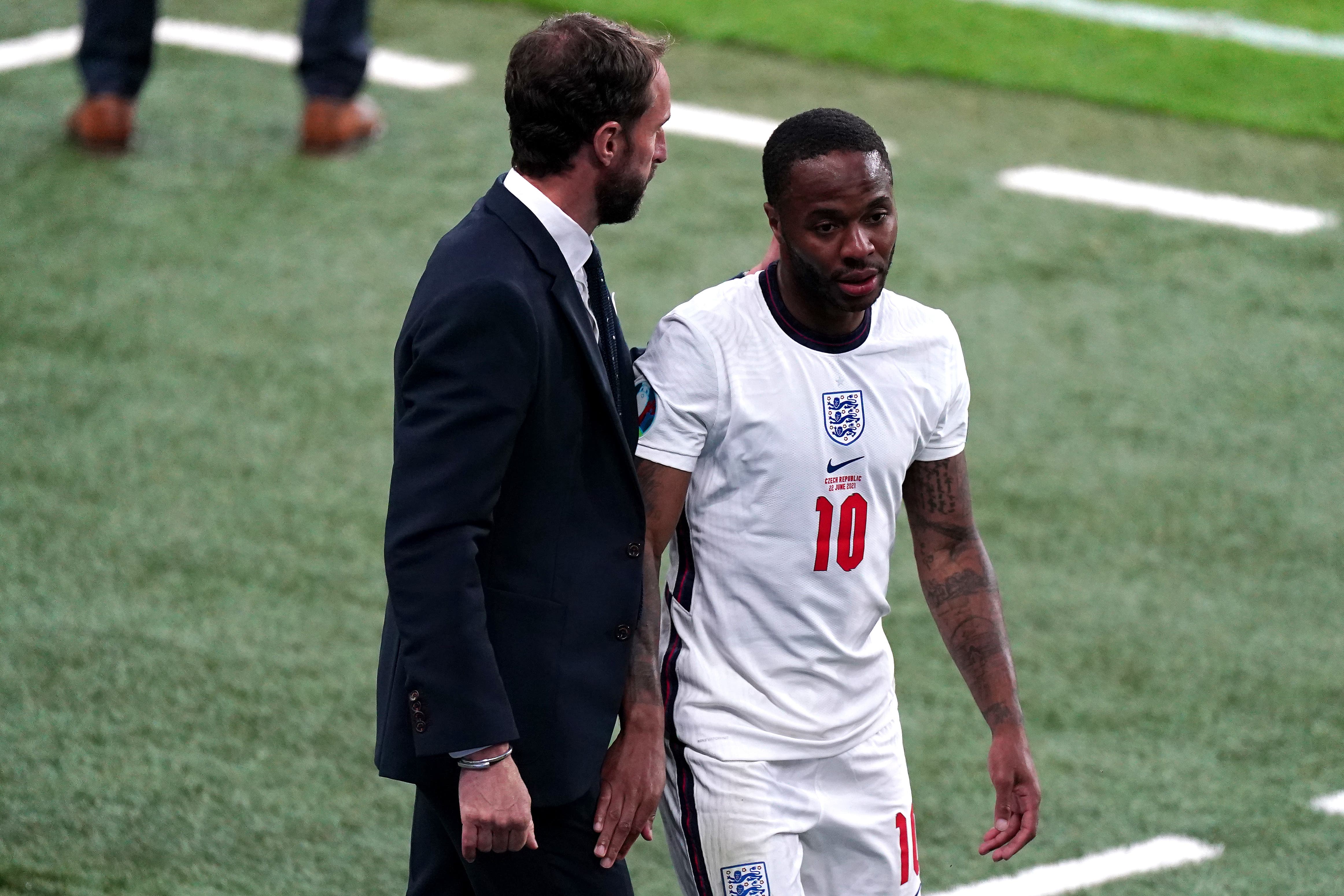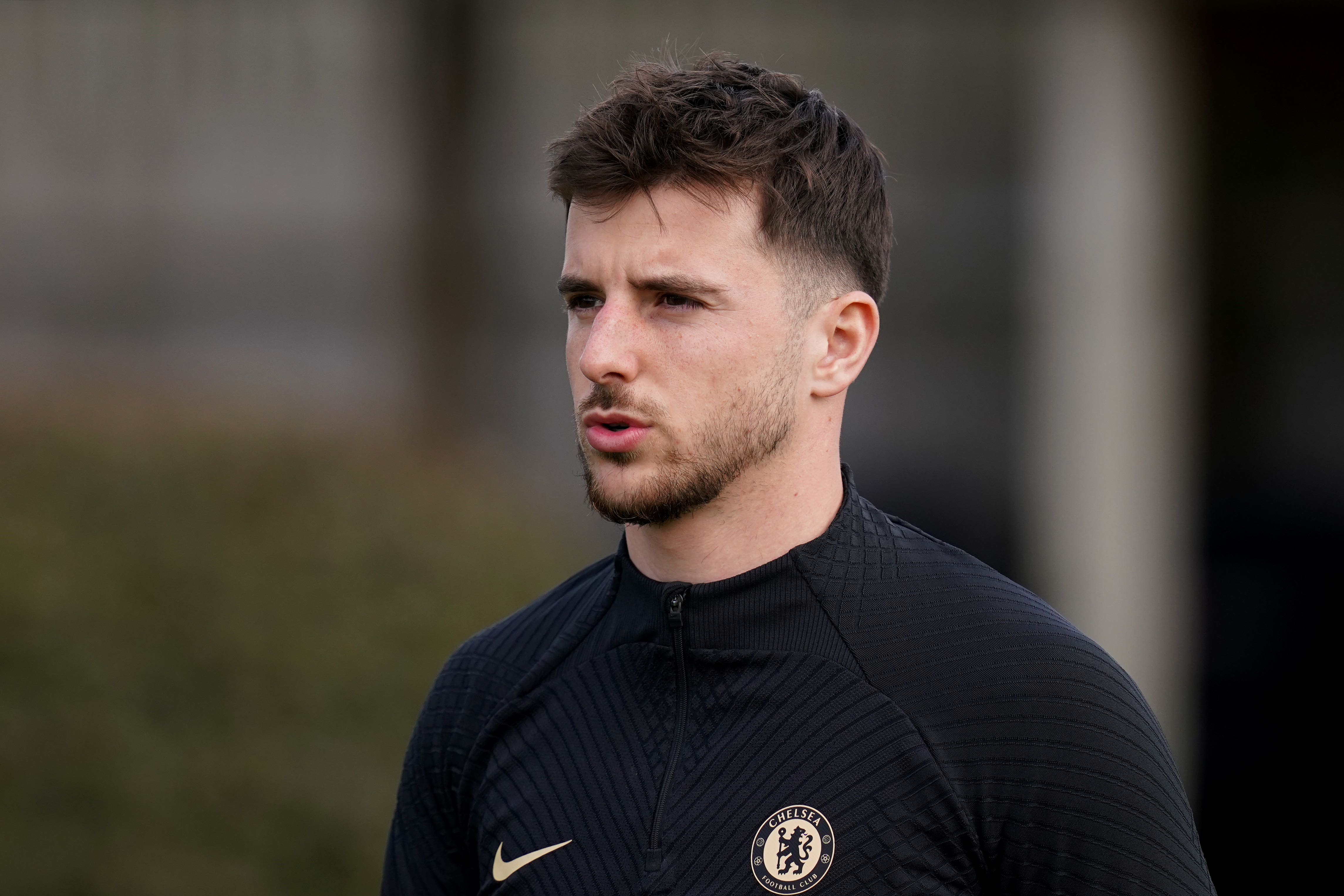 The most remarkable example is the man who has made the top-four finish feasible. Marcus Rashford scored five goals last season. He has 29 goals this year, the most by a United player since Sir Alex Ferguson retired. Given the weirdness of Weghorst and the oddity of Antony, the first United footballer ever to score in his first three Premier League games for the club but an £86m figure who has only added one to that tally since then, plus a reliance on the fragile frame of Anthony Martial and Ten Hag's revival can seem overly dependent on one attacker.
But there has been a greater sense of leadership, and not merely because the workhorse Bruno Fernandes, who has already played 56 times, has in effect replaced Harry Maguire as captain. A top-four spot would be a symbol of progress under Ten Hag. But, as United have occasionally veered off track in an idiosyncratic season, progress has sometimes come in, or despite, strange ways.
Source: Read Full Article