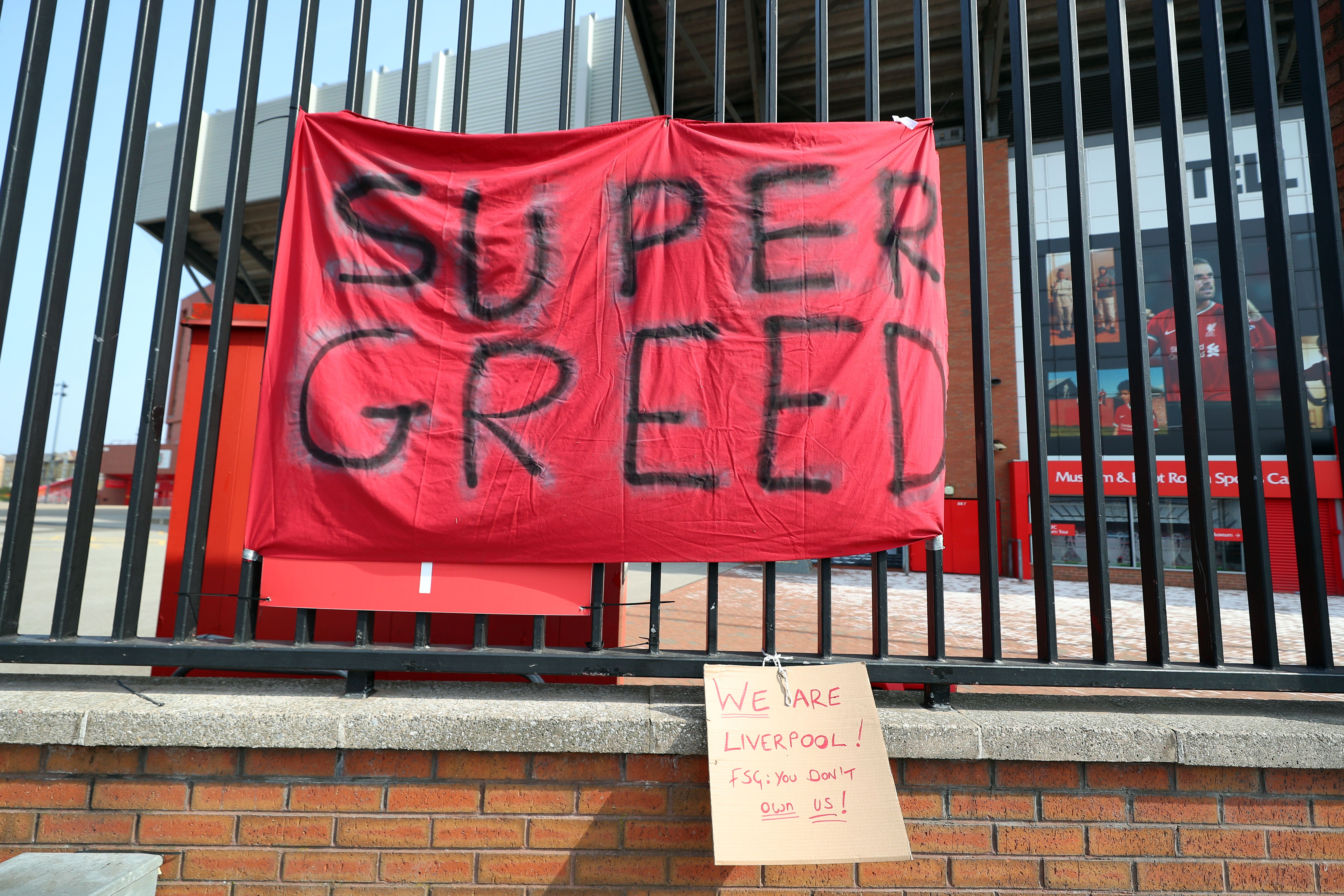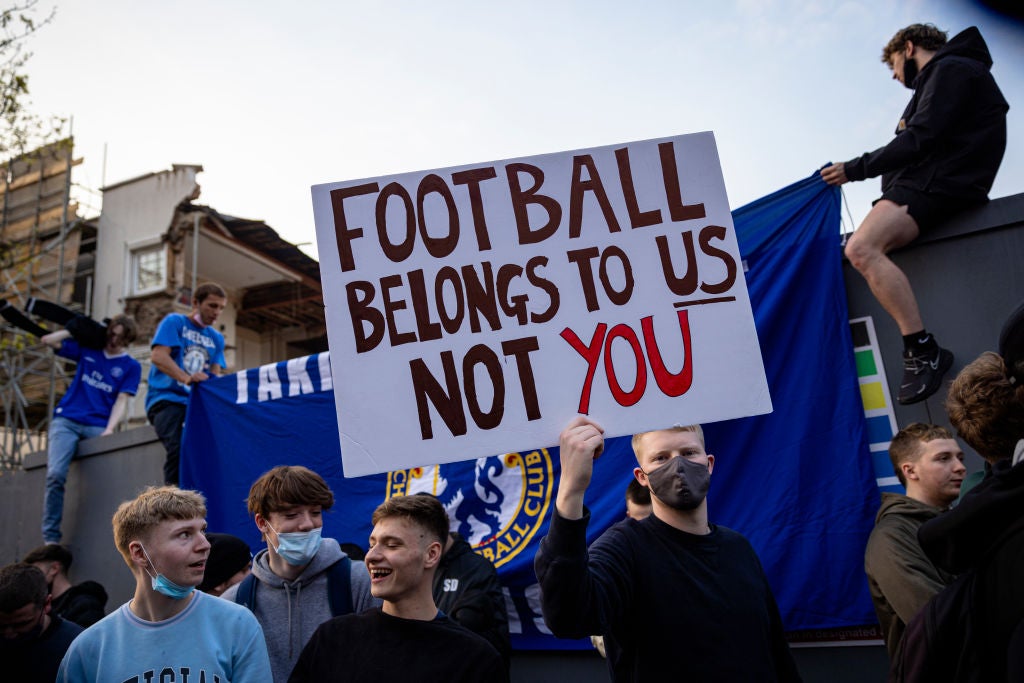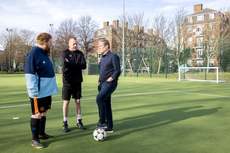 Chelsea's £323 million outlay dwarfed the combined total of clubs from La Liga, Bundesliga, Serie A and Ligue 1.
Supporters have grown grizzled to the game, even the FA Cup, the oldest competition in the sport, one that was built on the sheer depth of English football's unique pyramid, has tested fan patience.
The FA Cup's fourth-round fixtures sent Arsenal and Reading supporters to Manchester on Friday and Saturday evenings, and West Ham's following travelling to Derby late on Monday.
The impact of Sky Sports and the Green Football Weekend, a noble cause undoubtedly, could have been greater were kick-off times planned with fans in mind and the ability to return home via public transport.
If the ESL is to crack supporters' hardened shell towards this desired and drastic change, then removing an aura of invincibility surrounding the super clubs is clearly the start.
The lure of a protective buffer for the likes of Barcelona, creatively digging themselves out of the red, and Juventus, slapped with a 15-point penalty in Serie A last week, is clear. If they are to forever be involved, no matter the result, then A22 can forget even obtaining a thaw to the hostile and sceptical feelings fans have towards the revolutionary idea.
Because an "open competition," as Reichart puts it, is open to interpretation. The ESL may indeed roll the dice and hope the European Court of Justice, with its final ruling in the case later this year, sides with them.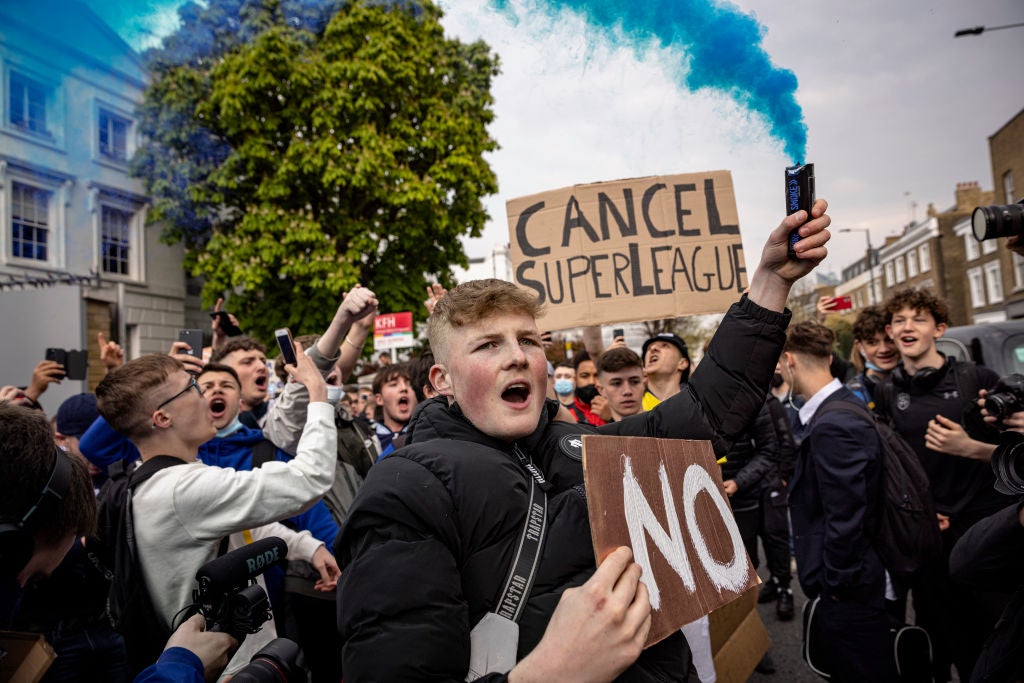 Chelsea fans protested against the European Super League
The ESL has promised "stability and predictability," underlining cost control measures to tie spending with annual football-related revenue, rejecting "competitively distorting capital injections."
Gary Neville has vehemently objected to this stance in the past and the right for clubs to accelerate the process of rising through the leagues.
Evidently, there is a balance to be had, as state-funded football clubs distort the sporting integrity of this game, while change is crucial in an increasingly crowded market.
Just ask the PGA Tour and the sudden manner in which the schedule became more attractive after the ambush from LIV Golf. Sometimes a threat from outside the bubble sharpens minds and hastens positive change.
Recommended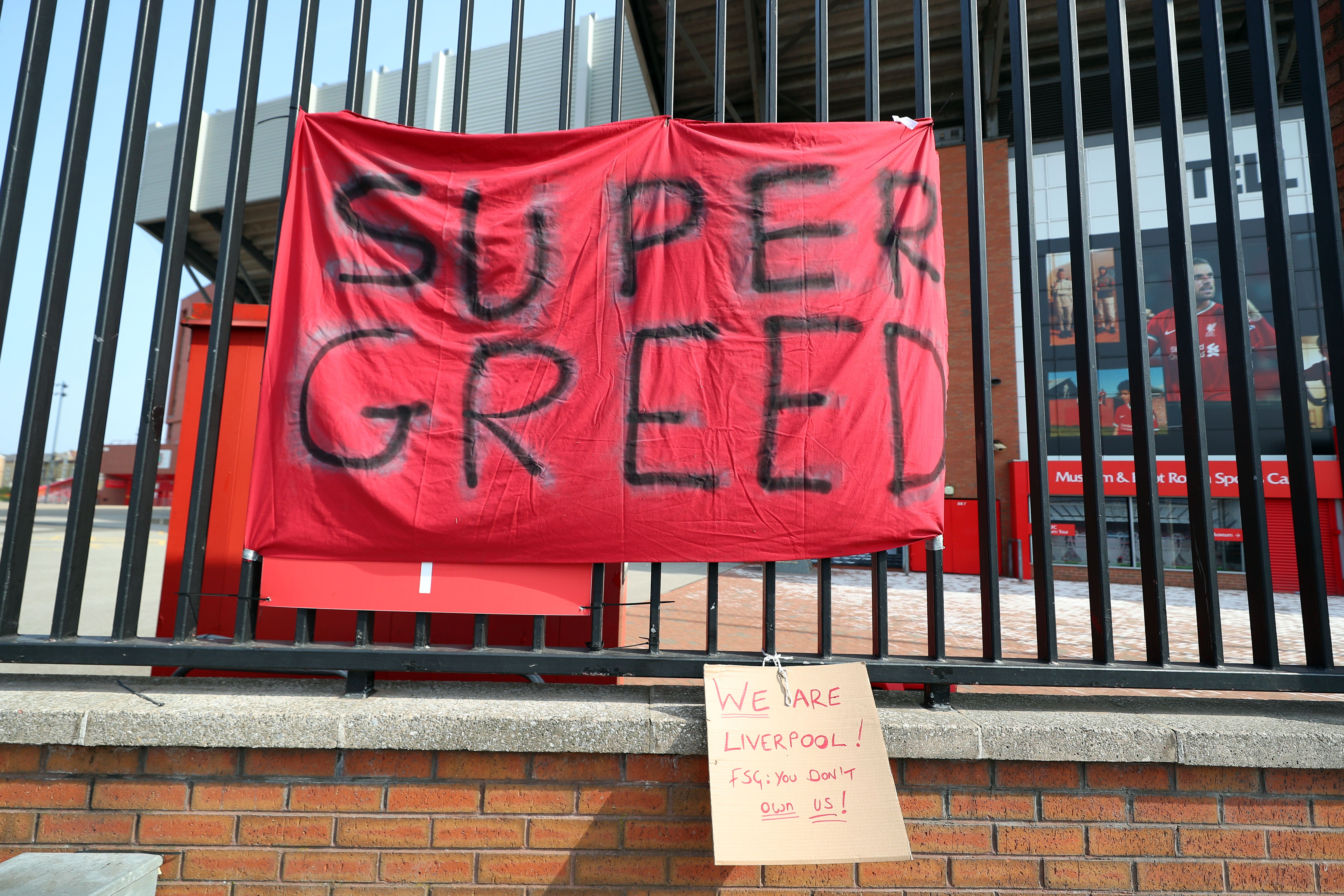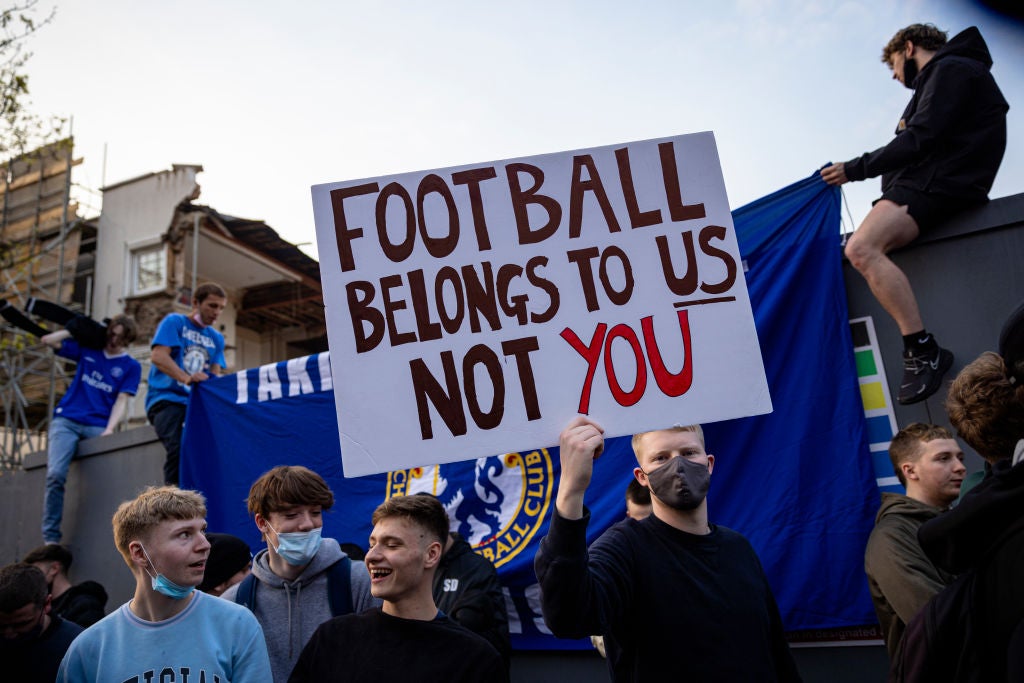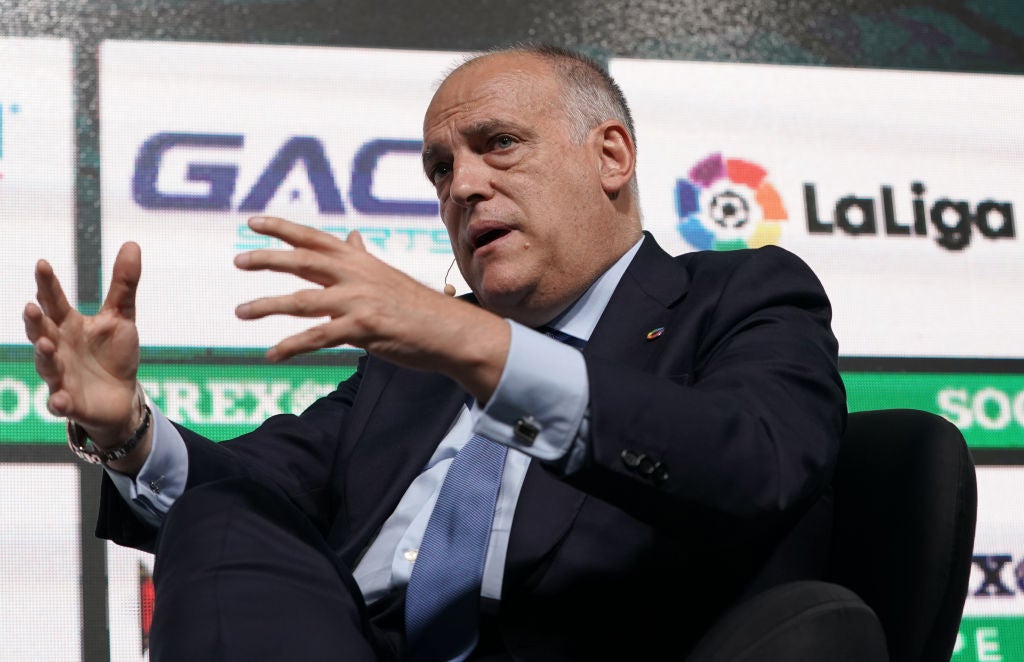 The ESL has done its homework, almost 50 European clubs consulted since October have helped develop the '10 principles' of the revamped league.
But some fans, many even, are perfectly content with the product they currently have and the belligerent approach from the ESL is simply seen as another sign that the fans are just an afterthought.
Source: Read Full Article