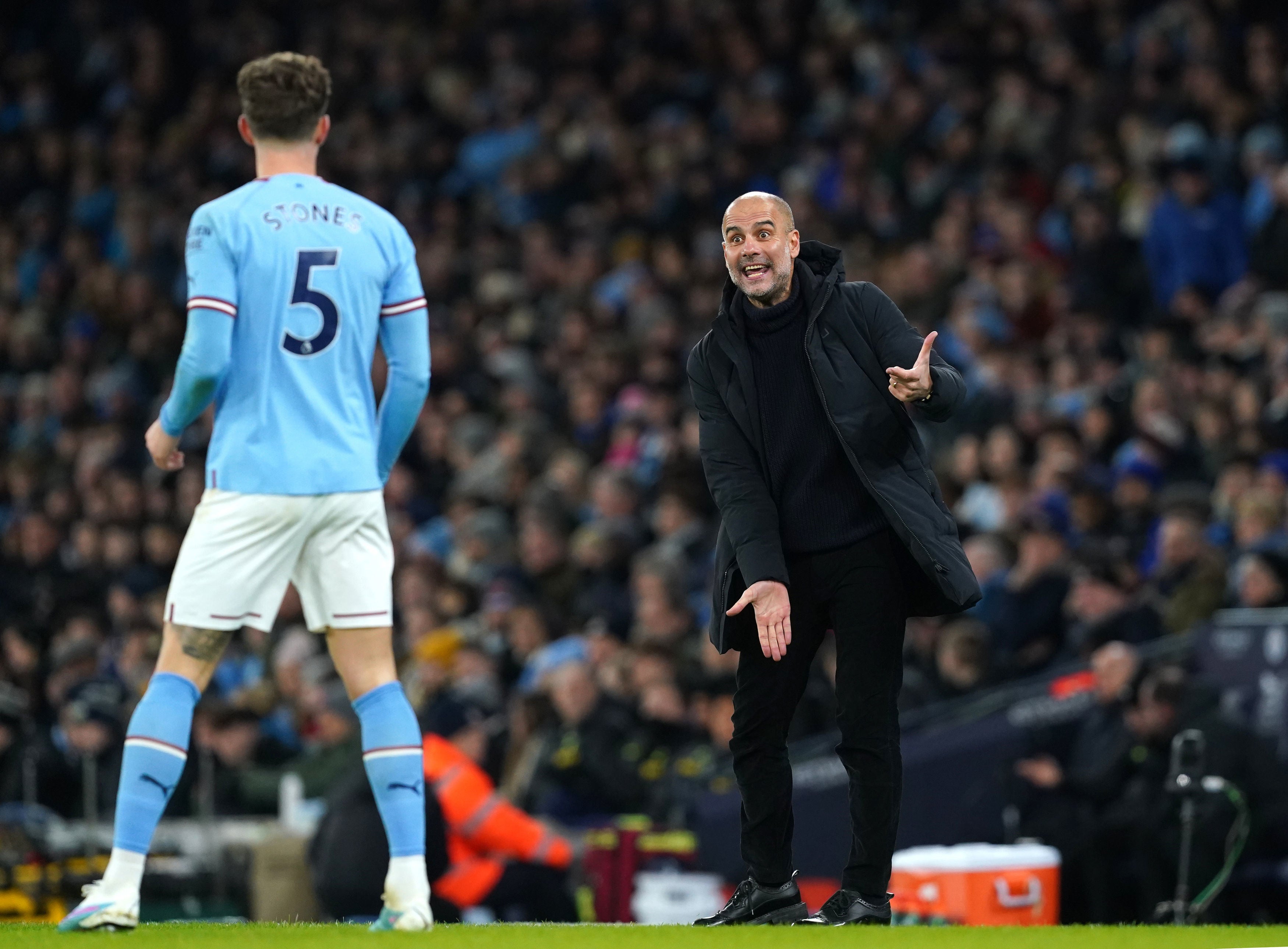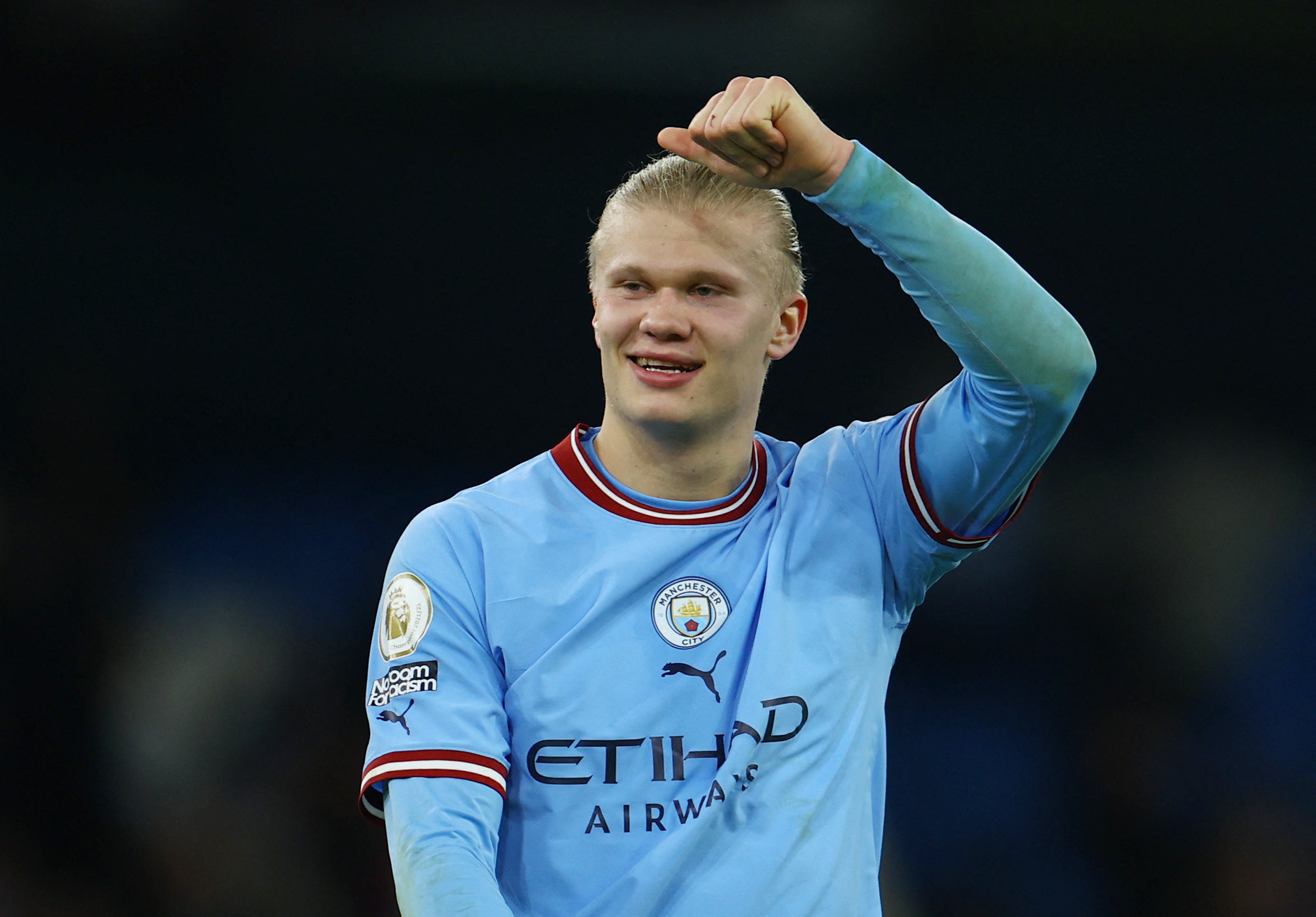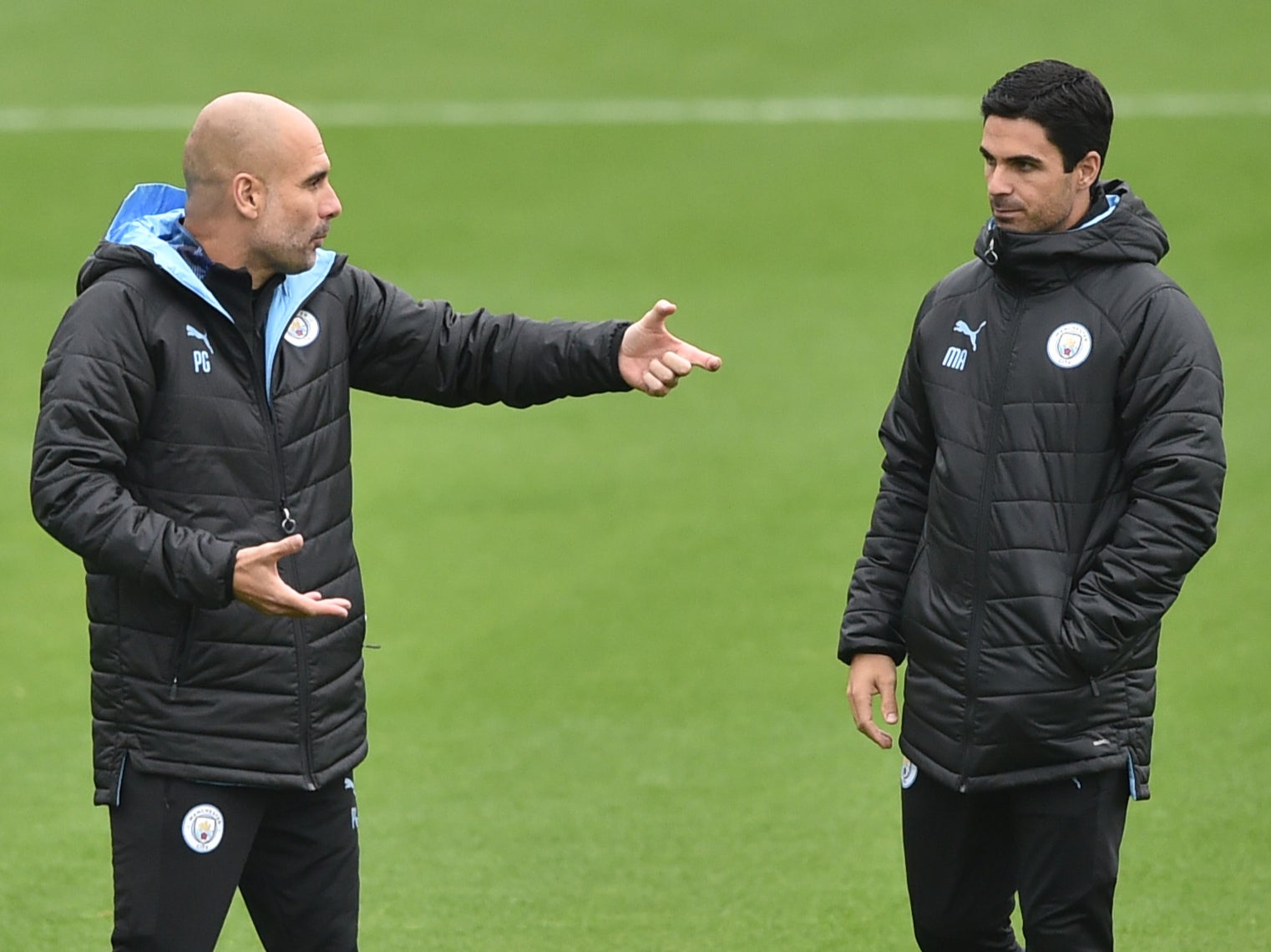 Everyone got it, from the players to the fans to the club as a whole and even "haters" outside. It was hard to know if this was the purest Pep possible or rather Pep pushed to the limit; Guardiola distilled or Guardiola unleashed.
It was even harder to know what he meant in many of his statements. You can pick your own interpretation from so many choice lines.
Guardiola started in his immediate broadcast interview and continued in the purportedly calmer surroundings of his press conference. Both could better be described as Joycean streams of consciousness rather than media duties. It was even more complicated by so many contradictions within these statements, as Guardiola seemed to be going against things he himself had said in the same sentence, let alone the same press conference or week.
Having declared on the eve of this match that any defeat is always down to tactics, he here put everything down to mentality. His own mindset was one of super intensity, as he just kept going.
"I don't recognise my team." "Everything is so comfortable but opponents don't wait." "There's nothing from the stomach, from the guts." "The same with the fans, they are silent for 45 minutes. I want my fans back."
He then at least elaborated a bit more in front of the written press, but only insofar as his monologues became more elaborate themselves.
"I'm here and I just listen to Spurs fans." "People say it's not success if you don't win the Champions League. Bulls***. We won a lot… against this Liverpool!" "I want a reaction, from the whole club, everyone."
Then there was what might be called the high point.
"We're a happy flowers team. I don't want to be happy flowers. I want to beat Arsenal. If we play that way, Arsenal will beat us."
If it's indeed difficult to know the meaning of much of that, the sentiment is all too easy to read by that last line.
This is of course about drive, as Guardiola both sought to bring it out in his team, and also showed his own.
So much of this post-match episode will of course be lampooned, but it is actually an illustration of why he is so good. He's on another plane of intensity to most people, which is kind of what you need to be that successful at this level.
It may seem unusual to many, but that's sort of the point. It was here designed to put everyone at City out of their comfort zone.
It might also have been more pronounced because of the unusual position this is for Guardiola. It is usually Guardiola in first, not second. He's not used to chasing, and we actually don't know if he's that good at it. The numbers at least illustrate the inexperience here. This game of two halves against Spurs might have been a raucous contest but it offered a rather neat comparison point, given it came at exactly the halfway point of the season, as the 19th Premier League game.
If you compare that with the same stage of all of Guardiola's previous campaigns, it can be seen that there has only been once when the Catalan has won the title from a chasing position at this stage. That was 2018-19, when up against Liverpool, who Guardiola made such a point of lionising. City still got ahead by the 29th game and that crucial point when the race becomes the run-in, and the pressure really ratchets up. He didn't have to cut the lead as games were running out.
He's also never won a title from eight points behind, as his side could again be after this Sunday.
Pep at the halfway point
Season
Position
Situation
Outcome
2021-22
1st
Six points clear (one game more played)
1st
2020-21
1st
One point clear (one game fewer played)
1st
2019-20
3rd
14 points behind (one game more played)
2nd
2018-19
3rd
Six points behind
1st
2017-18
1st
13 points clear
1st
2016-17
5th
10 points behind
3rd
2015-16
1st
Eight points clear
1st
2014-15
1st
11 points clear
1st
2013-14
1st
10 points clear
1st
2011-12
2nd
Five points behind
2nd
2010-11
1st
Four points clear
1st
2009-10
1st
Five points clear
1st
2008-09
1st
Five points clear
1st
In short, Guardiola doesn't really have experience of this position. That isn't really something to be criticised, because his teams have had so few flaws, but it is those flaws he is getting at now.
Some of that is also about what City have become as a club. Guardiola is known to have privately remarked at how much more celebrated his successes would have been if they were at Manchester United, and there have been so many moments during his time at City where he has very publicly wrestled with the image of the club. He's frequently spoken about the fans, as he did on Thursday, and just as often compared City as a whole to "huge clubs" like Barcelona and Bayern Munich.
There have then been the questions for the media themselves, as to why his Premier League champions have not been praised more. At least part of that is the same reason there were boos on Thursday, which he clearly didn't like.
City have been made into the most lavish sportswashing project in history, and it will mean that a certain level of success is expected, and that the very merit of that success might not be what it would be elsewhere.
This is also why the first half so shook Guardiola. City were staring at the prospect of going 11 points behind Arsenal by Sunday.
The stock supporters' response to this is usually something about "cracking up". It's actually fair to say this is what Arsenal and his old assistant in Mikel Arteta have done to him, given he so praised their "fire".
It's still only half the job, though. The question is now what this Guardiola performance will do to City.
He doesn't want "happy flowers".
Recommended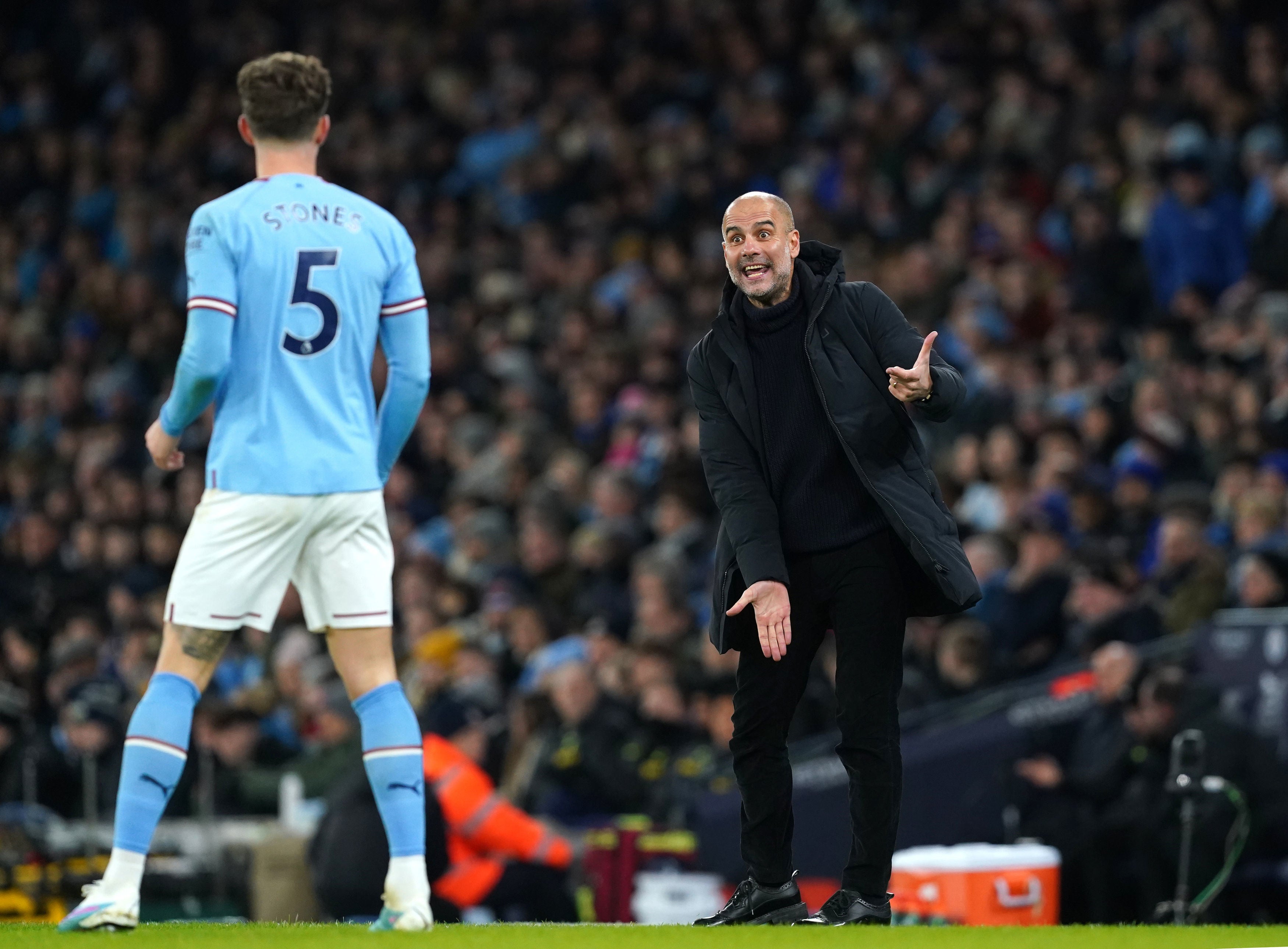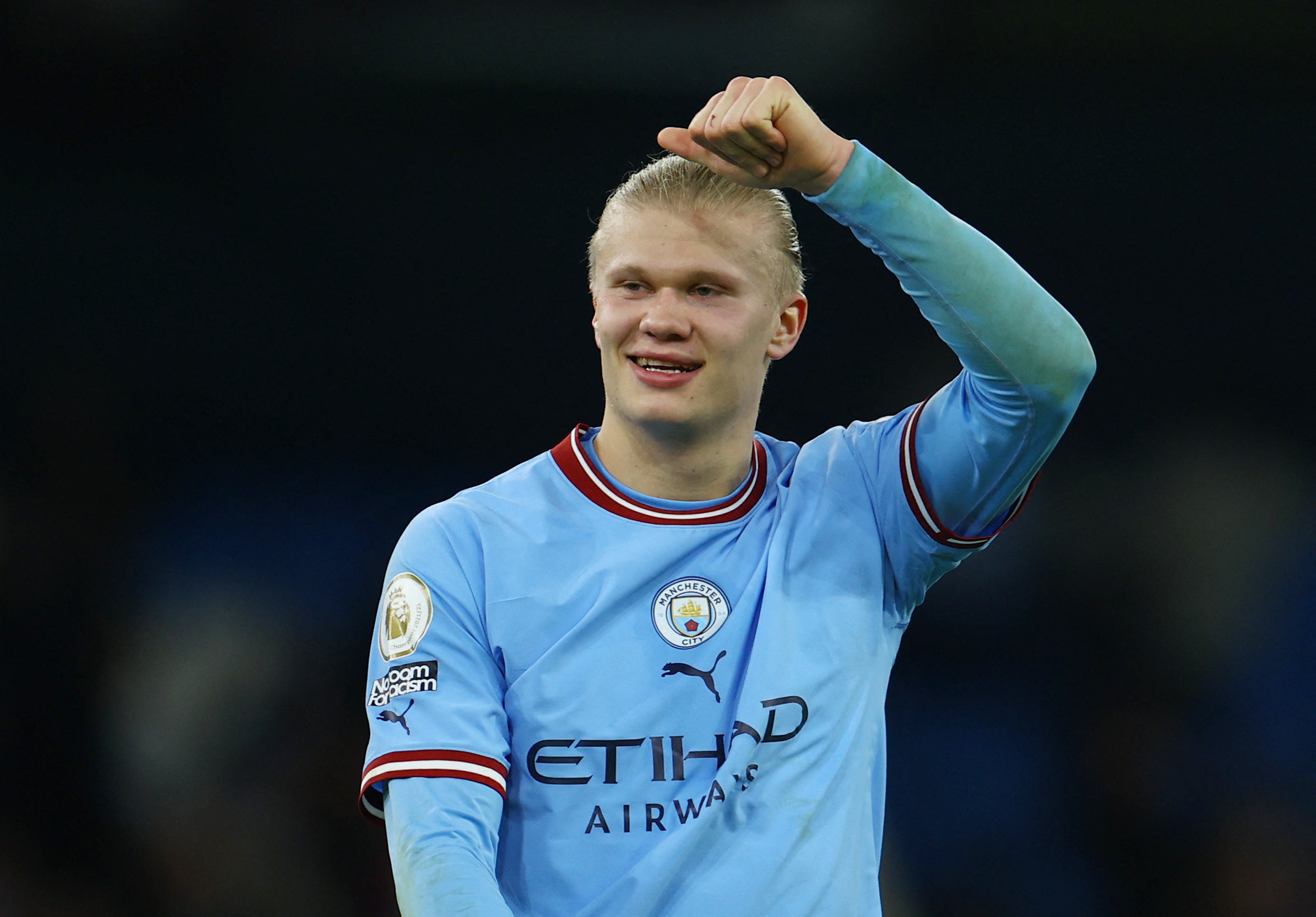 "I want to beat Arsenal."
That was one thing abundantly clear, in so many comments "in the clouds". This is about ensuring nothing is above one of his teams, other than the sky itself.
Source: Read Full Article