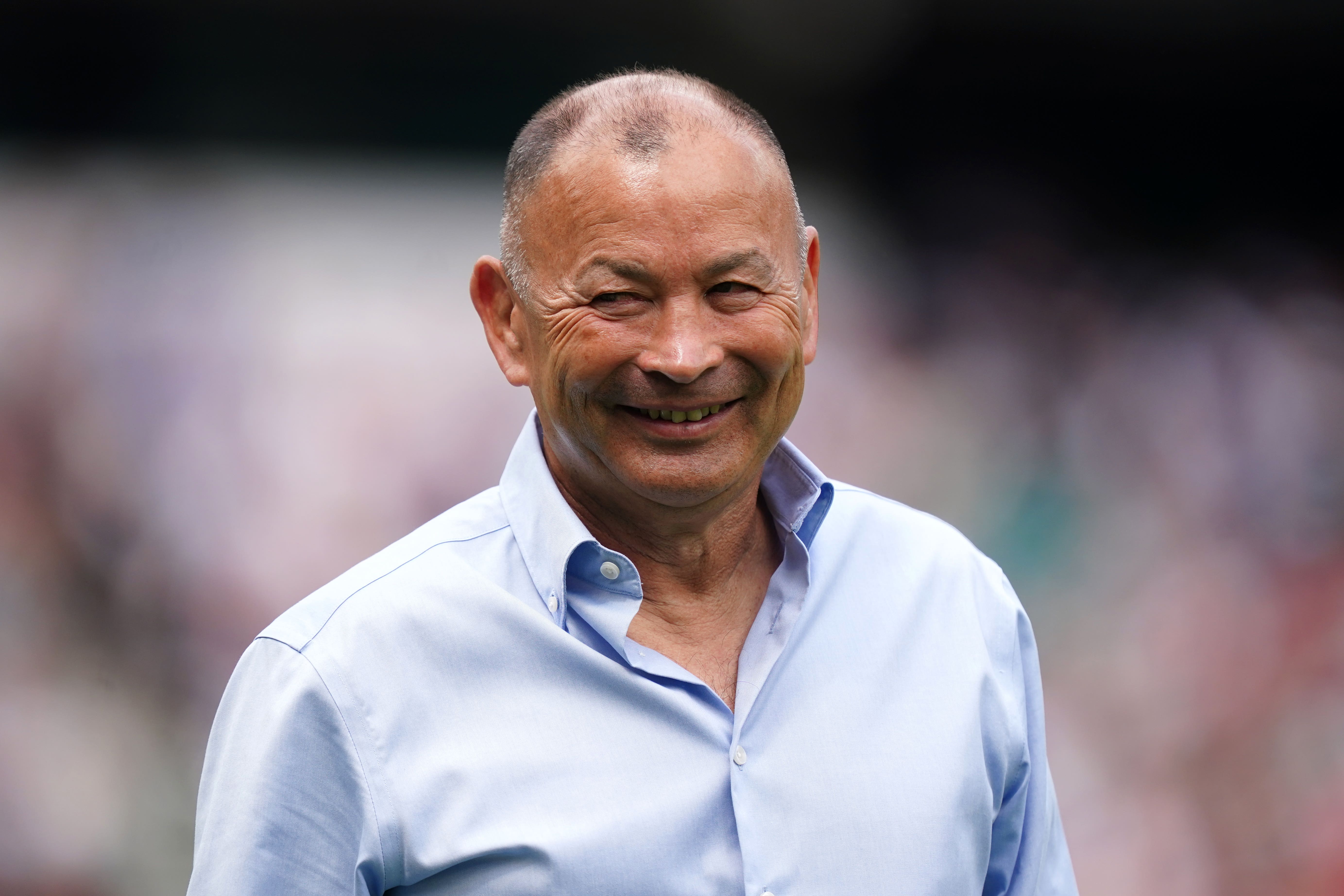 Eddie Jones makes stunning Australia return after England sacking
The former England head coach has signed a contract until 2027 in a dramatic shake-up at Australia
Borthwick putting together a 'leadership group'
Owen Farrell is expected to continue as captain having led England for all four autumn Tests during Courtney Lawes' absence last year. In those test the team won just once, against Japan – a record that cost former coach Eddie Jones his job.
Lawes took over as England captain during the tour of Australia last summer, a decision that had left Farrell "very unhappy" as he had been named skipper for the previous four years when selected.
It is thought that Lawes, the Northampton forward, will now be part of a strong leadership group that also includes Bristol prop Ellis Genge, who Steve Borthwick had appointed as captain of Leicester last season before his move back to the south-west.
Borthwick is said to be an admirer of the trio's no-nonsense leadership attributes and is hoping to bring a combative edge back to a side that has seemingly lost their way in recent seasons.
Farrell to be named England captain
The Telegraph is reporting that Owen Farrell is expected to be unveiled as England's captain for the Six Nations on Monday after being cleared to play in the opening game against Scotland.
England's new head coach, Steve Borthwick, can select Farrell after the Rugby Football Union on Saturday took the unusual step of confirming his availability for Saracens' Premiership match against Bristol Bears on Jan 28th.
What that means is the 31-year-old's ban for a dangerous tackle on Gloucester back-row forward Jack Clement will have been served in time for the Calcutta Cup match on February 4th at Twickenham.
Farrell is currently serving a four-match ban that could be reduced to three if he completes World Rugby's coaching intervention programme.
The report also claims that Borthwick and his new defence coach Kevin Sinfield have left Farrell in no doubt about what is expected in terms of both discipline and tackle height for both him and the rest of the team.
Owen Farrell cleared to play in England's Six Nations opener against Scotland
Owen Farrell is set to be available for England's opening Six Nations game against Scotland on February 4 after the Rugby Football Union confirmed his ban for a dangerous tackle will have been deemed fully served before the tournament begins.
Farrell faced a disciplinary hearing after his shoulder made contact with the head of Jack Clement in the 75th minute of Saracens' Gallagher Premiership victory over Gloucester.
The four-match suspension would have prevented him from running out at Twickenham in Steve Borthwick's first match in charge.
However, when announcing the ban, it was set to be reduced to three weeks if Farrell completed the World Rugby Coaching Intervention Programme.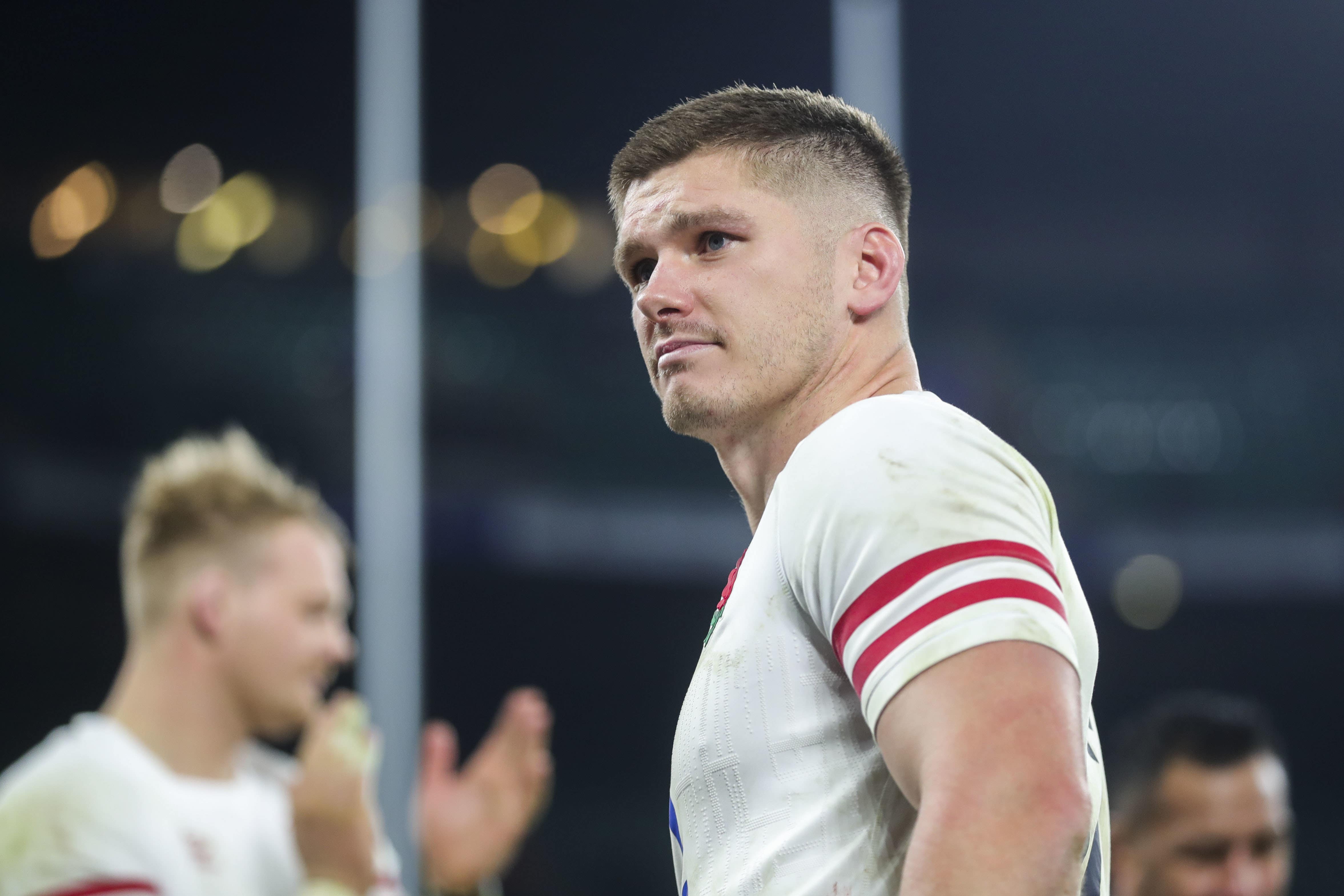 Owen Farrell cleared to play in England's Six Nations opener against Scotland
Farrell will be free to play for Saracens in their Premiership match against Bristol on January 28
Farrell and Smith 'can play together'
England's new attack coach is sure that the misfiring Marcus Smith-Owen Farrell axis can be sparked into life by clarifying what was missing under Eddie Jones' regime.
"There is no reason why they can't play together." Nick Evans said when asked about the duo being potential starters, "But you have to be very clear about what you are trying to achieve, how you are doing this, what the detail looks like. Once everyone is clear on that then you can go through with it.
"Some of the feedback was that maybe that wasn't there, so maybe there was a bit of a crossover. It's just about making sure that you're very clear on roles and responsibilities.
"Sometimes the old death by detail can be a thing. The overcomplicating of things.
"As coaches, we don't get much time with the players. We've got a week with them and then we're playing Scotland in the first game, so the information needs to be really clear and direct.
"The players need to go on to the field and have a really clear understanding of 'right, in these areas of the field I know exactly how we want to play'."
Marcus Smith and Owen Farrell can succeed together for England, insists Nick Evans
England's new attack coach believes the misfiring Marcus Smith-Owen Farrell creative axis can be ignited by providing the clarity that was missing under the previous regime.
Nick Evans, an influential figure in Harlequins' all-action charge to the 2021 Gallagher Premiership title, will oversee the attack for the Six Nations as part of Steve Borthwick's freshly assembled management team.
Under Eddie Jones, a confused England had become increasingly impotent with the failure of Smith and Farrell to gel at the heart of a malaise that contributed to the Australian's sacking last month.
Farrell has been superb as Saracens' fly-half so far this season while Smith, who fills the same position for Quins, made his first appearance since the autumn against Racing 92 on Sunday having recovered from an ankle injury.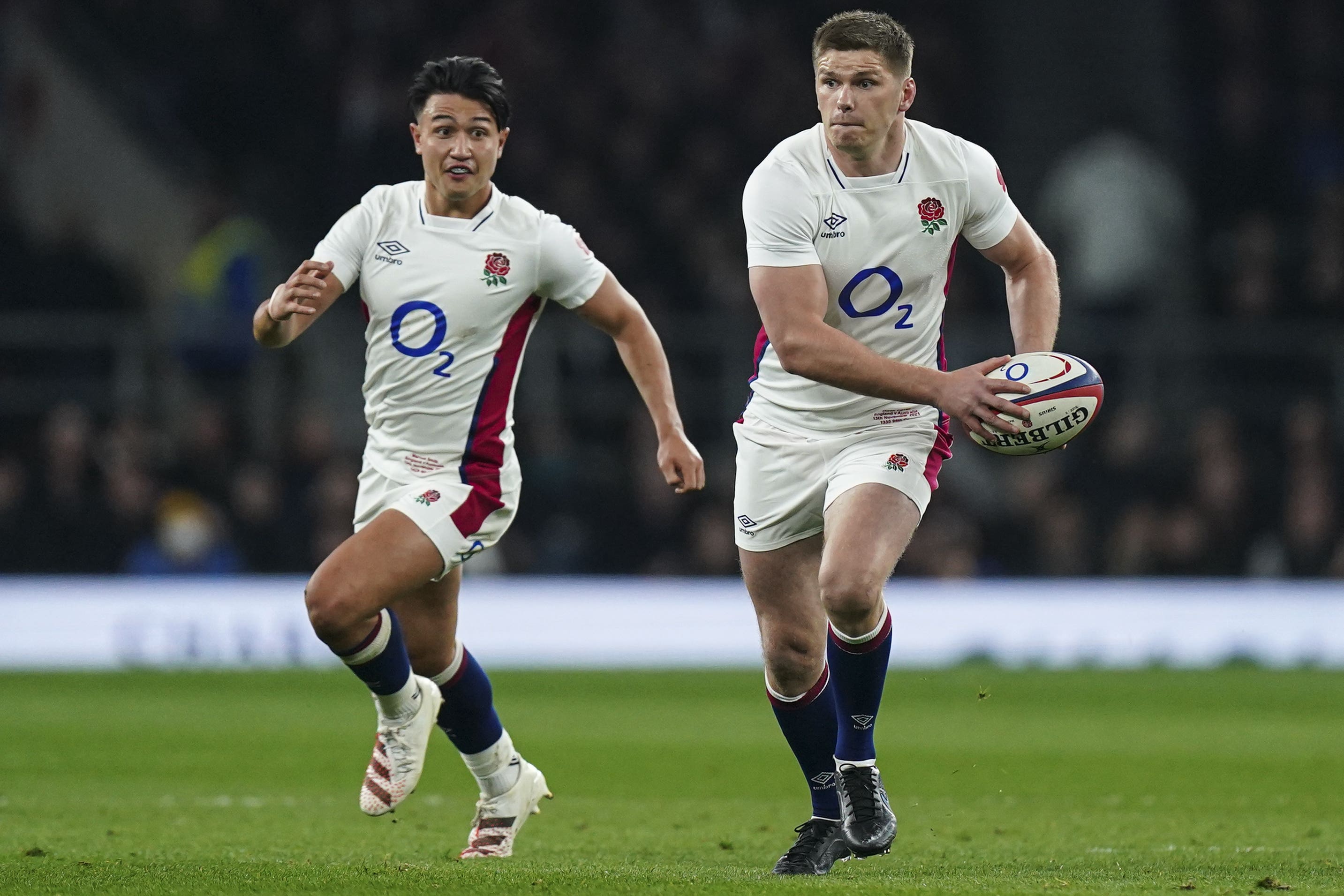 Marcus Smith and Owen Farrell can succeed together for England, insists Nick Evans
Under Eddie Jones, a confused England had become increasingly impotent
Room for improvement
When Steve Borthwick was announced as the new England coach he highlighted the back three and the back row as two areas that would require some improvement.
Borthwick has reportedly held individual conversations with each of the back-row candidates in the build-up to his announcement.
"We have a lot of talent," Borthwick said a month ago. "There are a couple of areas of the team where we have competition and the outside backs is one of them.
"I think you [also] look at the back row. If you look around the Premiership, you can all see the quality players in that position in the team."
Nowell and May set to miss out on squad
Jack Nowell and Jonny May could both be omitted from Steve Borthwick's first England squad with the new head coach weighing up whether to leave out the veteran wings, who have 117 caps between them.
According to The Telegraph, both players are could get dropped despite Nowell acting as one of Eddie Jones' vice-captains as last autumn and May being second on England's all-time list of try-scorers with 35.
Elsewhere, 35-year-old tighthead prop, Dan Cole, is set to make a comeback into the England fold with a first call-up since the 2019 World Cup final and Ben Earl, the Saracens flanker, is also poised for a return when the 36-man group will be announced on Monday morning.
Marcus Smith hands England boost ahead of Six Nations
Marcus Smith has handed England boss Steve Borthwick a timely fitness boost ahead of this season's Six Nations.
Northampton forward Courtney Lawes will also join Harlequins fly-half Smith in returning from injury this weekend.
Smith has been sidelined since suffering an ankle issue during England's Autumn Nations Series finale against world champions South Africa seven weeks ago.
But he returns to Quins' starting line-up three weeks before England's Six Nations opener against Scotland for the Heineken Champions Cup appointment with Racing 92 in Paris on Sunday.
And his comeback has arrived with fellow England fly-half Owen Farrell suspended, and another option for Borthwick in the number 10 shirt – Sale Sharks' George Ford – still to play this season following an Achilles tendon injury suffered last summer.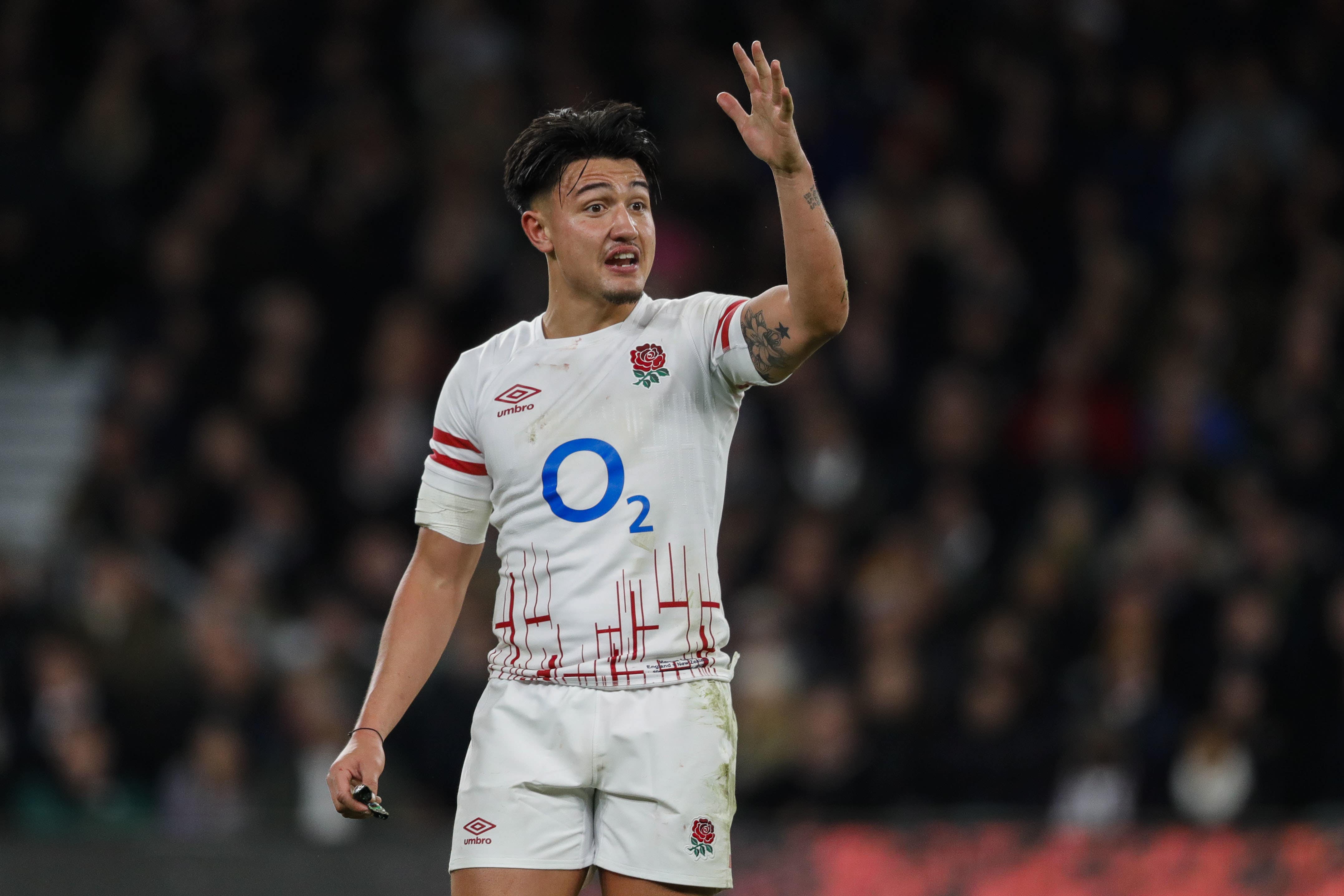 Marcus Smith hands England boost ahead of Six Nations
The Harlequins fly-half has been sidelined since the autumn
Source: Read Full Article